Everyone dreams of owning a home but very few are willing to put in the work to keep the investment clean and well-maintained.
Windows, to be precise, are among the most overlooked parts of a home.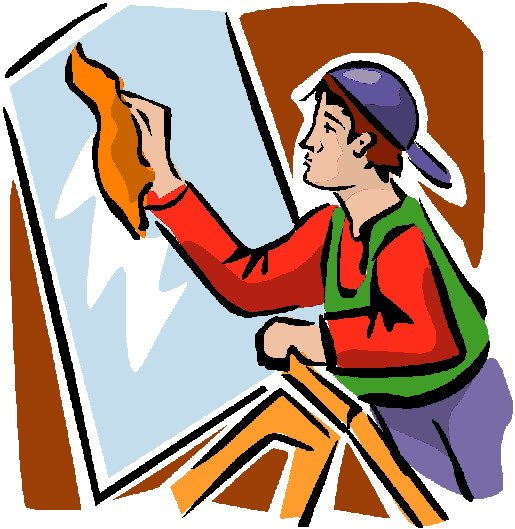 Well-maintained windows will not only make your home cozy but also, they will serve you for an extended period.
They are a significant investment, which means that cleaning and maintenance help you save money, which you would have spent on repair and replacement.
Have a look at some pro window cleaning and maintenance tips to help you keep your windows in tip-top shape for a long time.
Use the Right Cleaning Tools and Products
Windows come in different types and technologies, which call for varying cleaning products and tools.
For instance, the ideal products for cleaning wood windows might not work best for aluminum windows.
Pay attention to the kind of detergent and washcloth you use to clean the windows. The cleaning products should be non-abrasive, and the cloth should be soft enough to avoid scratching the windows.
If you cannot tilt the windows during cleaning, a cleaning sprayer, and power jet wand will work perfectly.
Regular Cleaning and Maintenance
There are limitless benefits of regular window cleaning and maintenance. It would be best if you did not wait until the windows are covered with dirt to take the right initiative.
The suitable cleaning timeline depends on the type of windows and the surrounding.
If you live near a city or forest, where pollens and dirt are more present, you should deep clean the windows once every month.
If you stay in an area free from lots of dirt and pollen, do it at least once after two months.
Besides cleaning, you should inspect the windows regularly to ensure that all components are functioning as they should.
You cannot go wrong by hiring professional window maintenance providers for comprehensive inspection and repair where needed.
---
Read Also:
---
Hire Expert Cleaners
The top trick on how to keep windows in good condition is by investing in professional window cleaning Seattle.
Some homeowners feel like hiring professional cleaners is an extra expense that they would instead do without. However, if you consider the long-term benefits, you will realize that the idea is a win.
The experts are versed with window cleaning skills and knowledge, so you can trust that they will exceed your expectations. They will leave your windows free from both visible and invisible dirt.
Even better, they come equipped with the necessary cleaning tools and products, so you do not have to spend on that.
As much as you wish, your tight schedule may not allow you to clean your windows as regularly as you should.
This is where the experts come in to help you save time so that you can focus on other productive things.
Seek Pro Window Cleaning and Maintenance Services
Pro window cleaning and maintenance might sound like a daunting task, but it does not have to be with the right tips.
Things get easier with a cleaning plan and schedule. You must also be willing to invest in professional services for perfection.
Keep reading our blogs for more home maintenance tips to help you maintain a cozy and safe home.