Whether you've lived in your home for years or have just moved in, you are likely itching to give it a new look as the new year approaches. For many homeowners, renovating can be exciting, albeit overwhelming. The task can be time-consuming and expensive, but the results are often worth it.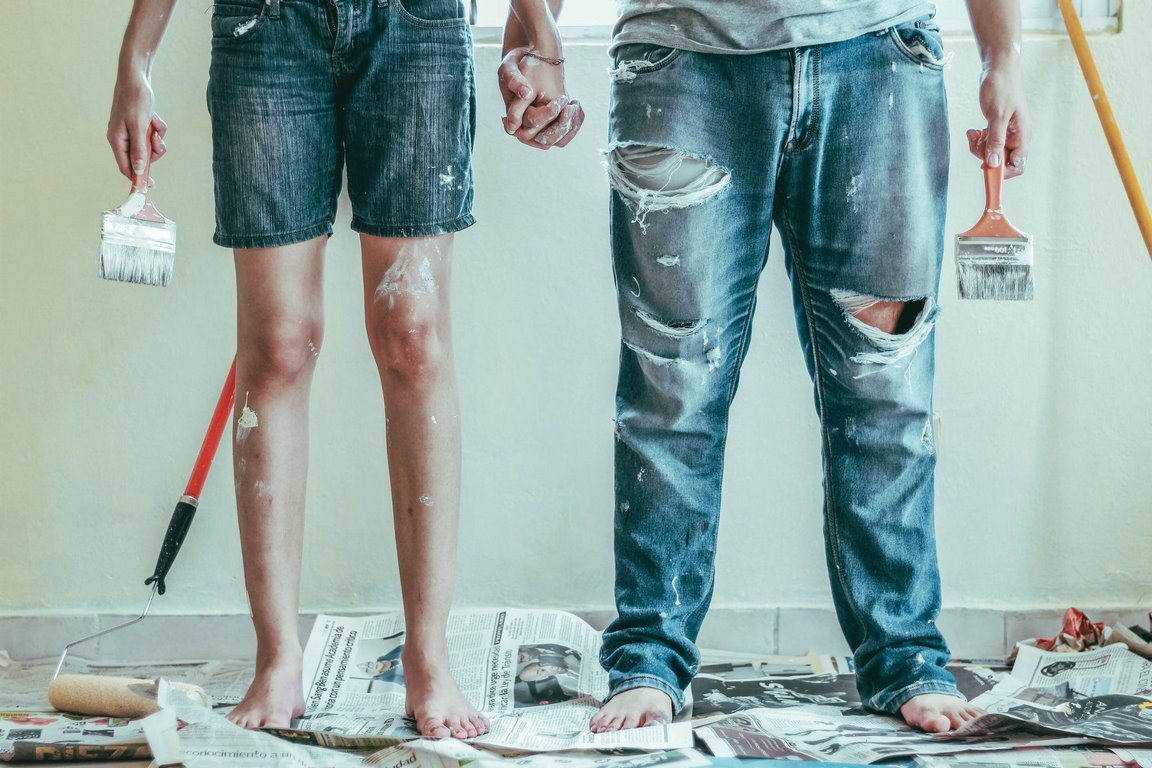 If you are thinking of making changes in your home this coming year, consider these Golden Rules of Home Renovation to complete the project efficiently.
1. Plan for Rubbish Removal
One of the things many homeowners overlook when planning a home renovation is rubbish removal. Most home improvements generate a generous amount of waste, and getting rid of that waste can be a monumental task in and of itself.
The last thing you want to worry about is what to do with all the waste that's sure to come with your renovation efforts. So, as you're planning the budget for your project, be sure it includes some sort of dumpster rental or junk removal service.
2. Create a Budget and Stick to It
If you're like most people, simply walking into a home improvement store is an overwhelming experience. There are so many possibilities for what you can do to upgrade your home. It's easy to get carried away and spend too much to get all the latest and greatest upgrades and technologies.
Unfortunately, if you're like most people, you are also limited by your budget. Don't look at this as a bad thing, though. Instead, use rational thought, decide which features you can't live without, and make the renovations that meet those needs. The more you strive to stay within your budget, the happier you'll be with the results of your project.
---
Read Also:
---
3. Expect the Unexpected
Whether you work with a professional or renovate yourself, expect the unexpected. You never know what kind of trouble will pop up, especially if you're making significant changes to your home.
Try to save extra money to cover any additional work that needs to be done, and don't be too stressed about the time it takes to complete the project. Things rarely ever go as planned when making home improvements.
4. Hire a Professional if You Aren't Experienced
Many homeowners think of themselves as avid DIYers, but some home improvements require a professional's expertise.
For example, if your renovations involve specialized know-how like electrical or plumbing work, consider hiring a professional rather than tackling the tasks yourself. If you don't know what you're doing, you could end up injured or incur extra expenses to rectify anything you messed up.
5. Think Long-Term
When making changes to your home, take a moment to consider how they will affect the long-term use of the structure. For example, if you're renovating your kitchen, consider how the new layout will affect the flow of the home.
If you're planning to replace the flooring in your house, be sure to consider its durability and how well it matches the home's décor.
Renovations can be costly, so think about the changes you'll make and how they affect the property and the occupants of the home. This is the best way to avoid making mistakes you simply can't live with long term. It'll also help you preserve your home's resale value.
Deciding to remodel your home is exciting and overwhelming at the same time. Be sure to heed these Golden Rules of Home Renovation to make your project successful.