Due to the outbreak of the recent Coronavirus (COVID-19), colleges and universities everywhere have closed down.
Many educational institutions have temporarily halted operations, while others have shifted to an online or distance learning setup. Dorm rooms have been emptied, and students have been sent home indefinitely.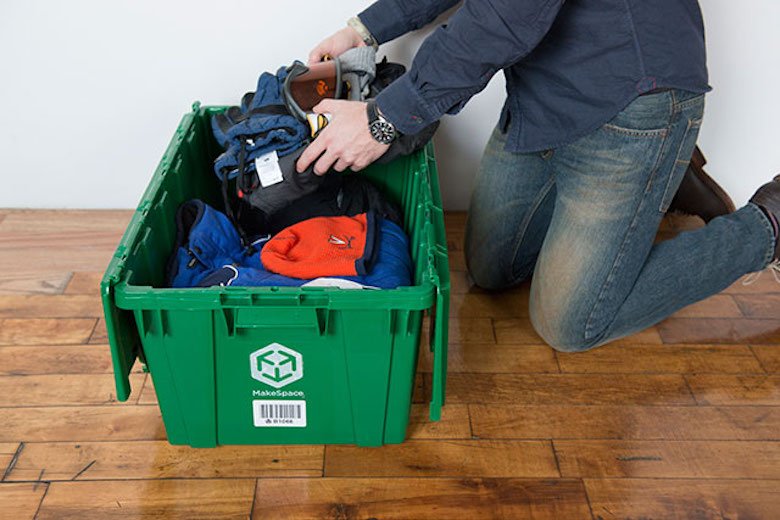 Alternatively, those who live in off-campus apartments face the dilemma of having to move out of their apartment or pay rent despite being stuck at home for the foreseeable future.
If you are moving out from one place to another place, normally you have to do a lot of work before putting your legs out of the home. As a student, you might forget some basic important things which an average family man never does.
Whichever the case, though, this means students will have to find a way to keep their belongings safe and secure while student accommodations are out of the question.
If you are facing a similar dilemma, you'd be glad to know that there are several ways you can use to deal with it. The best course of action, however, would be renting a self-storage unit.
In this article, we will be breaking down the reasons why self-storage is the best course of action for temporarily displaced students.
Moreover, we will be giving you a few tips about choosing the right storage unit and providing you with alternative storage options during the pandemic.
Student Self-Storage: The Best Option for The Temporarily Displaced
A self-storage unit is a good option, especially if you live far from home. With a self-storage unit at your disposal, you won't have to pack up, ship your belongings home, and then ship them back to the city where your college or university is once the pandemic lets up.
There are many reasons as to why a self-storage unit is ideal for a student looking for a place to store their belongings during the pandemic. Some of these reasons include:
Student discounts
Equipment that can help you move your belongings in and out without hassle.
Advanced and round-the-clock security features
Helpful and accommodating customer service personnel
Clean and state-of-the-art cleanliness and sanitation procedures
Various storage features that suit your needs
How Much Do Self Storage Units Cost?
With the future uncertain and the end of the pandemic seemingly out of sight, though, a major concern with renting a storage unit is how much it is going to cost you in the long run.
However, you cannot simply choose to get the cheapest self-storage unit possible without taking into consideration the type, size, quantity, and built or material of each item you plan on putting in storage.
After all, storage costs vary depending on the size, type, and features you need. Based on these factors, you may be charged monthly for an amount that ranges from about $60 (£46) to $250 (£192) per month, without the discounts.
---
Read Also:
---
What Size of Storage Unit Do I Need?
Ask yourself, "how many items do I plan on storing in the unit?" By answering this question, you are immediately getting a basic idea of how large your storage unit should be.
That means if you are planning on storing items from a shared dorm room, then you probably wouldn't need a storage unit that is too large.
If, however, you are moving all your items from an off-campus apartment, then you will probably need a more spacious storage unit.
Remember that the larger a storage unit is, the more expensive it's going to be. So, make sure to get a self-storage unit that is only appropriate for the size and number of items you want to store.
You wouldn't want to drain your funds paying for an oversized unit, after all! So you can use some simple tricks to minimize your storage space, like, as a student you need a workbench for daily use.
A normal workbench takes a lot of space so you can take a portable workbench which will take very little space and you can also carry it with you wherever you go.
How Do I Determine What Type of Storage Unit Do I Need?
Determine the type of items you plan on storing. By doing this, you can easily figure out what kind of storage unit you will need.
For example, if you are only storing clothes or items made of plastic, metal, steel, or glass, then a regular storage unit will do.
However, if you are planning on storing much more sensitive items like art pieces, wooden furniture, electronics, and gym equipment, among many others, then you would probably need a climate-controlled storage unit
This will help make sure that your items stay in optimal working condition.
Do I Really Need A Climate-Controlled Storage Unit?
Climate-controlled units, however, are more expensive than regular ones. This begets the question, "Is it really worth paying extra for a climate-controlled unit?" Well, no matter how you look at it, the answer to this question is always yes.
By making use of a climate-controlled storage unit, you are therefore minimizing the risk of your belongings deteriorating, or worse, getting damaged beyond repair.
And with these same items being the ones that could cost a fortune to replace or repair individually, the extra amount for the climate-controlled unit will undoubtedly be cheaper than what you would have to spend on replacing or restoring all of the items that have been damaged due to improper storage.
How Can I Save On Self-Storage Costs?
There are many methods you can do to save on self-storage costs. Here are some you should take note of:
Do not store everything you own. Sort through your belongings and only keep the items that you are sure to need once school starts back up after the pandemic. Dispose of things that are no longer useful or sentimental to you.
Consider sharing a self-storage unit with a friend or two. Keep in mind that you are not the only one suffering from the effects of COVID-19. So, why not share the burden of storage costs with others who need a place to keep their belongings temporarily as well?
Lastly, make sure to check out all the storage options in your area, and compare each of them based on their size, price, and features.
You may do this manually and keep a record of all the self-storage facilities you come across, or you may use a service comparison site, which makes finding and comparing storage costs quick and easy!
Remember, though, that the cheapest self-storage unit out there is not always the best option. WhatStorage, a self-storage comparison site in the UK advises its users, "You shouldn't base your entire decision just on price alone.
There are more factors that you should consider when deciding which unit to choose."
So, while the price is an important factor in choosing a self-storage unit, you should also take into consideration the convenience, services, and security that a self-storage facility can provide.
Alternative Storage Options for Students Temporarily Displaced Due To The Pandemic
If you think a self-storage unit will be too costly for you given the uncertainty of the timeframe of the COVID-19 pandemic, here are some more storage options you would want to consider:
Portable Storage Vaults
Find out if your college or university is allowing portable storage vaults to be stored within the campus in the meantime.
You may also find out if your school has an existing partnership with a storage company to provide such services, or maybe try to coordinate such a collaboration between a self-storage facility and your school.
While this will still require you to spend a minimal amount, having a portable storage vault within campus provides you with the opportunity to store your belongings safely without having to work too hard or deal with unnecessary transport fees for your belongings.
A Garage for Rent
You can also consider renting a garage for your stuff rather than a proper self-storage unit. However, while residential garages for rent are much more affordable than a unit at a self-storage facility, it is also less safe and secure.
Additionally, a garage for rent will not have a climate-control option, which means you will not be able to store your fragile items in there without risking damage or deterioration.
Your Parent's Garage
There is, of course, always the option for you to pack up your stuff, hire professional movers, and have them take your belongings back home with you.
It may be a bit impractical, but you'll be saving a lot on storage fees, and will only be paying a one-time moving fee instead.
Keep in mind, though, that schools are not the only ones that have adopted an online setup. Chances are, your parents or older siblings are also going to be working from home.
That means the house, including your parent's garage, will probably be too cramped or at least a bit crowded for the duration of the pandemic.
Whichever storage option you choose, do remember that this displacement is temporary. Things will get better, and we will soon get back out there and live our lives normally.
In the meantime, do make the most out of the online schooling set-up. As you study, do consider taking up a new hobby or getting a job to pass the time!
---
Author Bio: Vidyarthi Ram is a blogger and Digital Marketer, in his free time he loves to read books and enjoy Pop music, especially Jenifer Lopez.
---