If you watch the television you'll have undoubtedly come across renovation shows. The team will transform a house in what looks like a few hours or perhaps days, leaving you wishing you could do the same. However, the truth is that renovations take time and can be expensive.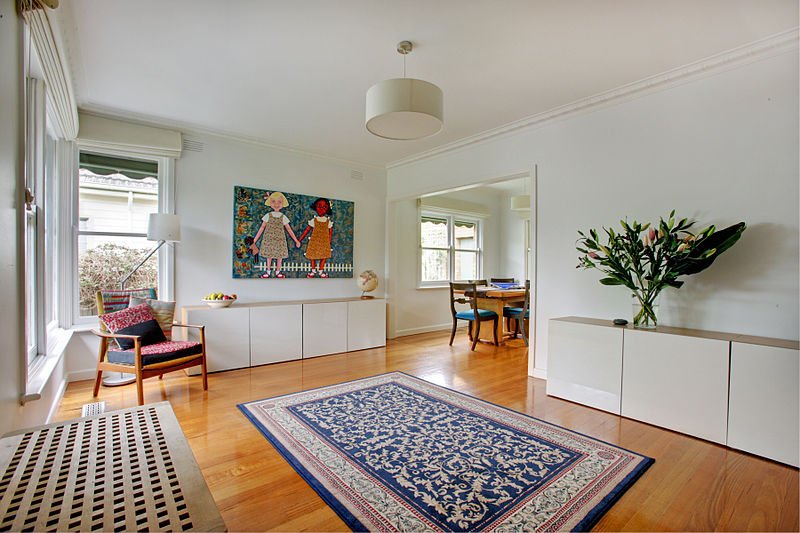 However, the good news is that you don't need to completely renovate a space to transform it! For example, there are several small changes you can make to a living room to create a big impact. Check out these four:
1. Add A Rug
Perhaps adding a rug is a little obvious but you shouldn't underestimate how significant the impact can be. Even the best-looking floors in the world can be enhanced with the presence of the right rug.
The truth is that floors are either plain or have repeating patterns. That means they need something to break up the pattern. The same is true of your living room.
All you have to do is choose the right style of rug. The Missamara boho rug collection is an excellent starting point, offering an array of interesting patterns to choose from.
Simply lay the rug in the center of your living room and arrange the furniture around it. If your couches are away from the wall it can help to put their front legs on the rug. But, this does depend on what size rug you went for.
A rug can be simple or extremely bold. In both cases, they will make a big difference to the living room.
---
Read Also:
---
2. Change The Lighting
Lighting makes a huge difference to how a room looks and feels. All you have to do is add a dimmer switch and consider changing the fitting. This will be essential f the existing fitting doesn't support a dimmer switch.
Changing the look of the light will have a big impact. But, the ability to dim the lights and set the desired light level could have an even bigger impact.
If you wish, you can even change the color or hue of the lights to enhance the effect further.
3. Add Some Greenery
Plants are a great addition to any home as they are good at cleaning the air. They also bring the outside inside and will make your living room feel significantly larger.
Of course, some plants also have pretty flowers. These will smell nice in the room and you'll find them mentally uplifting. In other words, just going into the living room will improve your mood!
4. The Right Artwork
You don't need to spend millions on a Picasso for your walls. All you have to do is choose a piece of art that means a lot to you personally. Make sure it's a piece you like, then hang it on the wall, you'll be able to enjoy it whenever you want.
It instantly becomes a focal point and starts conversations. It doesn't even need to be that big to make an impact!
You can choose a photo instead, but have it professionally printed and framed.