Smart home living is no longer limited to the rich or tech-savvy individuals. Today, the average homeowner also embraces smart home technology. In fact, the global smart home market is predicted to grow to over 53 billion by 2022.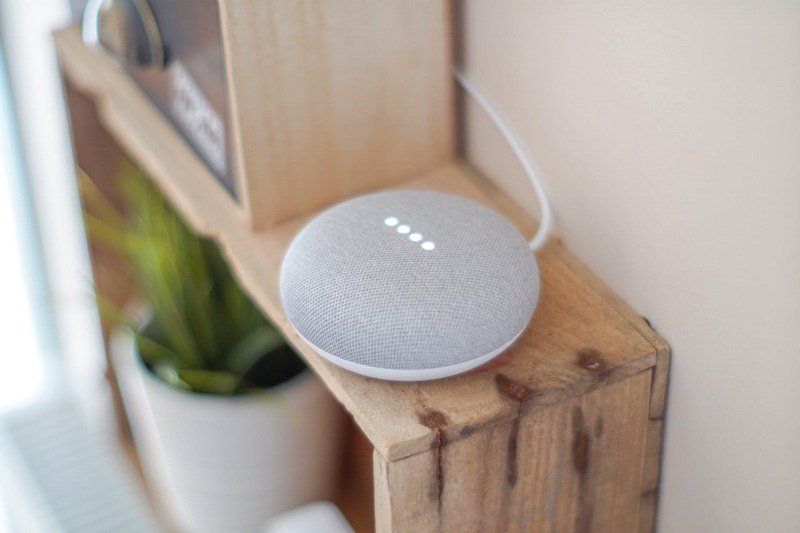 It's no lie that smart home products are making our daily lives easier, faster, and more comfortable. Every day, more and more products are being released. As we approach 2020, here are some smart home trends you can look forward to:
---
Read Also:
---
Wireless Charging
The technology behind wireless charging has been present for the last decade. Top tech brands like Apple and Samsung already utilize the technology where two surfaces should be touching for your device to charge.
Another intriguing wireless charging technology that is quickly gaining ground is the Wi-Charge. This technology uses invisible light across the room (about 530 square feet) to charge smartphones and other small home devices with less hassle. Currently, Wi-Charge can provide up to 3W of power over 32 feet, but we can expect more power as more homes embrace this technology.
Embracing WiFi 6
Also expressed as 802.11ax, the WiFi 6 is an improved wireless connectivity that brings more than just fast connectivity speeds to the table. If your household has a host of toting devices, chances are your WiFi connection is heavily congested even if you have reliable speeds and coverage.
WiFi 6 comes with two main benefits: the ability to efficiently handle requests for bandwidth and a significant improvement in the battery life of your devices through swifter data transfer transmission and enhanced range.
As the number of devices per household increases, this latest wireless standard will not only add convenience to your day-to-day life but also add a vital extra layer of security with its WPA3 protocol.
Adoption of 5G for Smart Home Devices
5G is the latest generation of wireless comms, and it will certainly be a game-changer in smart home living. Unlike other previous wireless standards like WiFi and Bluetooth which struggle with matching up different devices, 5G will allow your devices to connect seamlessly while addressing the problem of latency. This will go a long way in solving the issues of device incompatibility.
Without a doubt, this high-bandwidth, low-latency, and energy-saving network will deliver a seamless smart home experience over the next year.
Increase in Popularity of Streaming TV
In 2019, more and more individuals are warming up to internet TV and live streaming services like Netflix, Amazon Prime videos, YouTube TV, and many more. We can expect the number to increase in 2020.
With the increase in internet bandwidth and faster broadband, streaming services are now easily accessible by the average homeowners. In fact, you only need a minimum download speed of 5 megabits per second to enjoy HD video streaming. You can confirm your internet bandwidth speeds on sites like SpeedCheck.
The popularity of video streaming has made many household cut cable. As a result, the entertainment sections of most smart homes are less crowded with cords, especially with the inception of other smart electronics like smart TVs and wireless home theaters.
Another huge advantage of streaming TV is that users can watch their favorite shows anywhere at any time.
Adoption of Smart Furniture
Not all smart home devices are aimed at improving safety and saving you money. Some are just fun to have around. For example, there's a new line of tech lamps that can wirelessly charge your devices. Other smart furniture that you may want to have in your home include:
Smart kitchen shelving that helps you find recipes and keeps track of what is available in your pantry.
Smart wardrobes and closets that organize your outfits as well as help you choose an outfit for a particular occasion.
Smart couches that can be automatically adjusted for comfort using an app on your phone.
Smart beds for children that send you instant alerts when your child is out of bed or when they have a fever.
There are so many smart furniture products currently in development. You can expect to see more of them in the next few years.
Improved Sensor Technology
Several smart home devices (such as smart thermostats, smoke detectors, and security systems) already use sensor technology. But expect more from this technology in 2020. For example, there are termite detection devices equipped with sensors that can help detect termite infestations early enough to mitigate the damage.
Other devices that may also utilize this technology include HVAC systems, water heaters, electrical boxes, and furnaces. These devices will give homeowners heads up whenever something damaging is taking place.
Smart Home Living is The Way to go in 2020
More homeowners are turning to smart home devices for a more comfortable, efficient, and affordable life. Don't be left behind; stay up to date with the smart home living trends above.
---
Author Bio

Emily Jacobs is Happiness Ambassador for SpeedCheck.org. She loves to write latest technology trends and loves to share her knowledge through her articles.
---