Do you enjoy where you are right now at this very minute? Is your home, office and life right now the place you want to be? For many of us including myself, being in this minute, this hour, this day is where we should be, where we should enjoy "The Now". OK, I might be scaring you by diving in so deep but my point is that we need to live where we are right now. Let me explain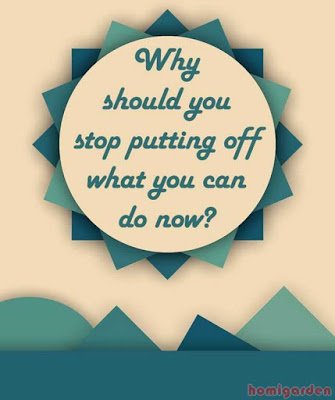 Over the past couple years I have moved more that I'd like to admit. I have changed cities, apartments, boyfriends and jobs. All this time that I have spent packing and moving I've always looked forward to unpacking. ach time I would see my belongings in a different way. I had to create different uses for some of my furniture and find a new niche for my home office. The one thing that has kept me going it that I have made my places the place I want to be for that moment. It has helped me get through the many other changes that were going on in my life. One of my clients had been suffering from the,
"I will just deal with it for now" syndrome.
When I arrived at her home to find boxes stacked along the wall in her kitchen. After talking about a few other things I asked her about what was in the boxes. She went on to tell me that she was thinking about moving and packed away some of her things, then her plan changed and she decided to stay. That was over a year ago, so her boxes had been packed for over a year. It turned out that the contents of the boxes where her favorite dishes and artwork.
Must read:
I noticed an antique glass door cabinet in her kitchen that was empty and ask my client about it. The cabinet was a gift from her Aunt and one of her most loved pieces of furniture. To make a long story short we unpacked all the boxes and displayed her favorite dishes in the cabinet and hung the artwork. No more boxes and my client was surrounded with the things she loved the most. It simply made her happy.
Instead of hanging on to "I might move someday" with no real plan, we chose for her to live in the "Now". To enjoy the life and things she has now. No matter if my client decides to move in a couple months of a couple years.
It is important to make the most of your surroundings so you can love all you can now
I have been living in my new place for a while and know I will move again probably next year. I also know that will be my last move for quite some time. Any you know what? That's okay.
What are you waiting for? Create that office space you have been thinking about. Hang that piece of artwork that's been sitting in the closet. Whatever it is, enjoy it. Because our surrounding no matter how big, small or temporary affect how we feel. There is no need to wait enjoy this minute, this hour, this day now.
Tell me what you are going to do today, so you can love your space now in the comments below. I'd love to hear from you. Join me every week for even more tips and ideas to create the home, office and life you love. Until next time friends