Every year, more than 160 million people in the world are affected by natural disasters.
Earthquakes, hurricanes, and storms tend to make up the majority of these disasters that leave people with no home.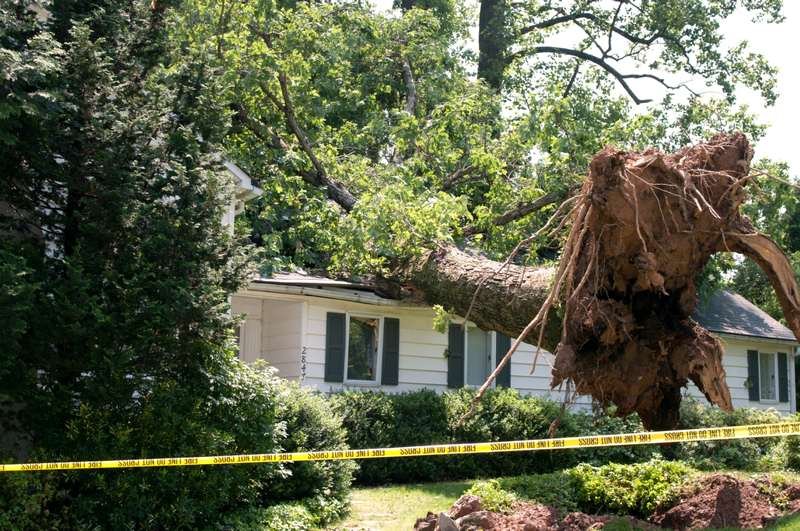 If you have storm damage to your house or want to be better prepared, you must know the steps to take after a storm has come through.
Continue reading to discover all of the things to expect after storm damages have happened to your home.
---
Read Also:
---
Be Cautious
One of the most important things to do after storm damages have affected your home, is to be cautious and pay attention.
Don't go outside until it is safe to do so. Some people think that it is safe to go out when in reality, they are in the eye of the storm. Listen to the radios or new channels if you aren't sure if the storm is over.
If the storm has ended, you must take caution while walking around. Don't go into areas that look unstable and dangerous.
Make an Insurance Claim
After it is safe to go out and you have checked that everyone is okay, you can make an insurance claim.
An insurance team member will be able to go to your home and get an estimate of how much they can compensate you.
If you HAVE to clean up before they can come out to your home, write down a list of the damaged items and take pictures of the damage as proof.
You should use this time to also review your insurance policy if you don't know what it covers. This can help save time.
Clean the Damage
One of the most time-consuming aspects of handling storm damages is cleaning them up and making repairs.
You can hire fire or water damage services that will help with large tasks or you can clean up on your own if possible. While cleaning up, make sure that you are careful around the glass and are wearing protective shoes and gloves.
It is common for people to hire contractors to make repairs on the rooftop and foundation of your home.
Further Assistance
Not all storm damages leave people without a home to live in, but when they do, you will require further assistance.
The Federal Emergency Management Agency helps people with many things. Not only can you get insurance assistance, but you can also receive meals and housing for your family.
Try talking to friends and family for assistance as well. Many people are willing to help in times of need.
Fixing Storm Damages
Strong storms that go by your house can easily cause damage and put your family in a vulnerable position.
To keep you and your family safe, however, you need to be prepared for these storm damages. Even if you don't have money to replace items. You can find help and get assistance in a time of need.
By utilizing this guide, you can quickly fix your home and get back to normal activities.
Be sure to check out our blog for more articles about how to keep your family and home safe when natural disasters strike!