As long as you know what you are looking for, buying a home shouldn't be as difficult as it seems. Not everyone shares the same ideas or tastes, so having a set of priorities prewritten will help you stay on track.
A written priority of what you need in a house can guide you every step of the way until you get what you want.
Don't trivialize the power of putting down what you need on pen and paper because buying a house can be a tricky thing to do.
In fact, a professional house agent such as thproperties wants to know your priorities so that they can streamline what is available to suit your needs.
Without a prioritized list of what you want you to leave them with nothing to work with.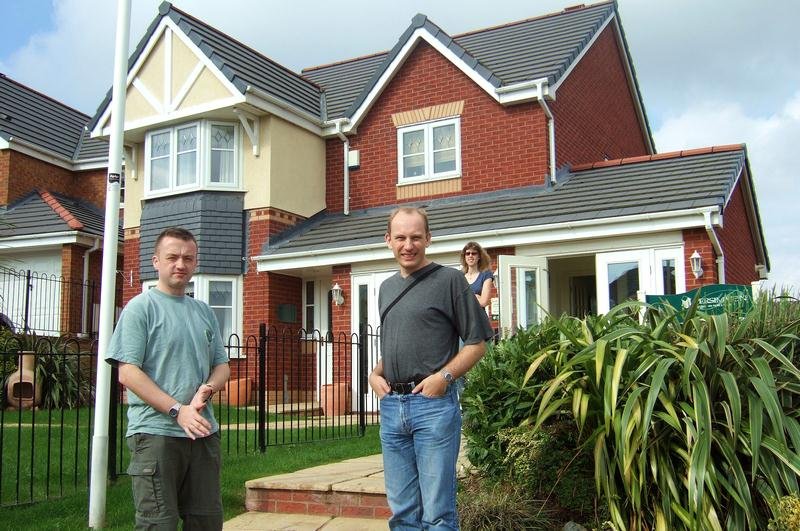 A basic understanding of what features to be on the lookout for will also give you a means to compare houses that fall within your ideas and priorities.
We will discuss some of the basic things you need to know about before you spend those hard-earned dollars.
All points listed in this article are worth a second look although some of the points will matter most to some buyers than others.
If you haven't seriously considered these factors, here is your chance to make that home purchase count.
And, if you are in the market for a home with your fiancé, wife, or girlfriend, make sure you talk it over with her to ensure are on the same page.
Here are 4 things to consider before buying a new home:
---
Read Also:
---
The Location of the House is Very Important
The location of the house is the single most important aspect you need to consider before you commit to buying a home.
What factor is there other than looking for a house close to your place of work, or in a safe neighborhood, or in an area that is easy for your kids to attend school?
The majority of home buyers are on the lookout for houses in locations that are close to where they frequent the most.
I doubt if your home search is an exception. Things like easy access to the main road, traffic flow route are factors that determine the ideal location of a house.
Check these factors out to save you the hassles of trying to get out of the neighborhood to the main road if you eventually commit to buying.
The house location within the neighborhood is also an important factor to consider. Some buyers prefer houses that are close to the neighborhood entrance while others prefer it far removed from the hassles of city traffic further into the development.
Other buyers would rather opt for houses close to recreation centers, pools or parks. The choice is really yours to make. Discuss your preferences with your realtor but be advised that certain locations will command a premium.
Consider the Size of the Lot
Most buyers don't give much importance to the size of the lot for reasons best known to them, but this is a factor you need to consider before you make a purchasing decision.
Lot sizes might be fairly similar within neighborhoods but once you see what's on display you will have a clear picture of what your preferences really are.
Do you like large, small, or interior lot sizes? What about the shape of the lot, would you prefer them rectangular, pie-shaped, or an irregular patterned shaped lot? It all comes down to the level of privacy you need and what you intend to use your lawn for.
If you are considering the lot size of your apartment, endeavor to check the dimensions and description of the lot with your real estate agent. If you are lucky to find a house with two lots, the possibilities are endless.
Consider the Number of Bedrooms in the House
The number of bedrooms you need is also an important factor to consider. The rooms in a house you plan to buy must accommodate all members of the family and still have extra rooms for visitors, family members, or friends.
Most home buyers want a house that has at least two bedrooms. The number increases if there are kids to carter for in the family.
Some families like that their kids share the same rooms for security reasons while others prefer that the kids have separate rooms for study and privacy.
Pat Leavy downtown homes have numerous modern homes in artistically appealing designs to choose from.
Extra rooms can help accommodate visitors who stay for a length of time or serve as a home office space or an exercise room. Many hobbies and activities require that there is ample room for it to be worthwhile.
The Number of Bathrooms
The number of bathrooms a house has is an important factor to consider for a variety of reasons. Most buyers who purchase old homes with a single bathroom often look for innovative ways to add another.
If for any reason you purchase a house that has only one bathroom be sure that the design allows for some remodeling to fit in at least one more bathroom to the house.
New homes are built with two or more bathrooms and this gives the homeowner a lot of flexibility even if the bathrooms don't all have a tub.
Also, consider the style and fittings of the bathrooms. If they don't have what you want, make sure there are remodeling options to take advantage of.