Your living room can represent your personality and tastes. A modern rug can be an excellent addition to beautiful furniture.
It not only elevates the style of your living room but may also show how aesthetic you are.
Tons of modern rugs available in the market may confuse you. But not to worry, as this article will provide a few tips for choosing the best modern rugs for the living room.
Stay tuned till the end to find a rug that represents a modern vibe.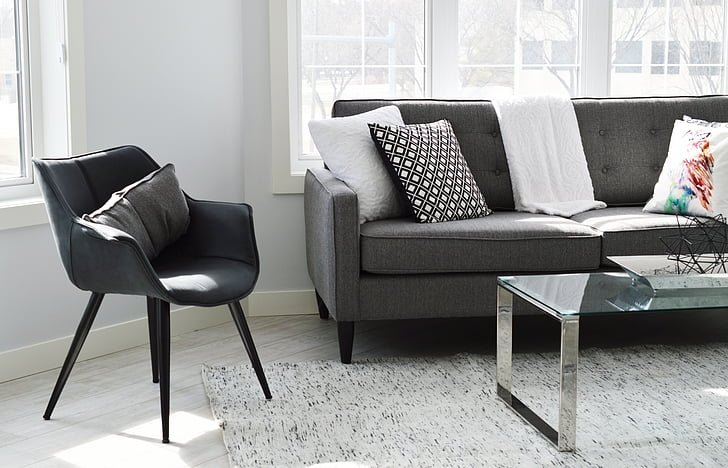 Choose Best Modern Rugs for Living Room: Things to Know
Following are some tips that may help you purchase a perfect-looking modern rug for your living room:
Add Modern Styles
When it comes to modern rugs, the style is all you need. These are slightly different from the traditional ones and give more of an aesthetic vibe.
Palma abstract or even geometric lines can also be a great choice.
You might want to avoid Persian or Moroccan-style rugs as they give a traditional feeling.
When you are selecting a modern rug for your living room, choose one that elevates the style of the area.
You may consider Rugs in San Francisco that have a good quality of modern rugs where it can fits in your living room area.
Get a Size That is Neither too Large Nor too Short
Many people calculate the size wrong and end up purchasing a rug that doesn't fit the room well.
The rule of thumb here is to choose one that leaves a considerable space between the rug edges and the wall.
Modern rugs suit better by covering all the furniture in your living room. If you have a sofa against a wall, the rug should cover the front legs.
Pick a Material with Maximum Durability
Modern rugs can come with several materials. The most common categories include natural fibers, synthetic fibers, and artificial silk.
Wool, cotton, silk, etc, are some of the natural fibers and offer the most durability.
Both the pricing and the maintenance are slightly costlier. If you have the budget, these are the best options.
You also can purchase modern rugs made of synthetic fibers or artificial silk. They still will turn your average living room into a modern one.
---
Read Also:
---
High-Piles are Better for Living Room
Piles refer to the density of fibers in a piece of rug. Usually, two variants of piles are available, including high piles and low piles.
When selecting the one for your living room, high-piles will offer you better performance.
They have taller and looser fibers, which feels soothing while walking on them.
Pick a Color Consistent with Your Living Room
Modern rugs come in various colors. Mixes of grey, brown, or blue can be excellent choices.
However, try to pick a color that goes well with the color of the floor and the wall.
A little bit of contrast would be great. Besides, you also need to think about the neoteric look of your living room.
Final Thoughts
Now you may look at some modern rugs and select the one that best fits your living room, and don't forget about the rug pads.
These tips will help you to choose the best modern rugs as well as show your aesthetic tastes.