It's a famous saying that "don't judge a book by its cover". Your home exterior is like the cover of the book that defines the interior and set the stage what's inside.
Whether you're interested in selling your property or just thinking about making some interesting changes, adding curb appeal is often an inexpensive way to make your house looks stunning from the outside.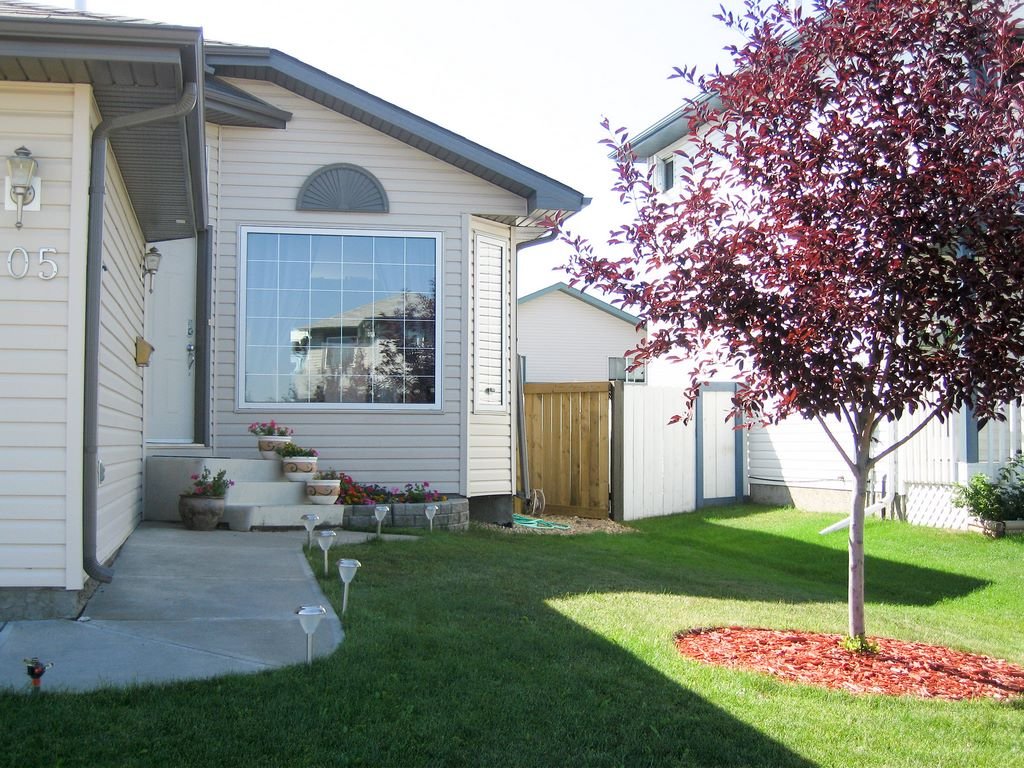 So to help you get the best artistic look of your property here are some tips that you can follow to improve your property curb appeal.
---
Read Also:
---
Go Green on the Front
Investing in green is always a good idea for your house. It not only increases the social appearance of your house but also plays a significant role in society.
One of the most obvious and common ways to boost your curb appeal is to add some flowers and greenery in the front and back yard.
So to get started, first you have to trim your shrubs. Tall shrubs don't look good on your front yard and they also sometimes block your windows.
Add Some Plants
Once you're done with the shrubs, you can start by adding plants on your front porch. Buy some big plants of different categories and make a nice appeal to your front door.
You can invest in bushes like Hicks yew, boxwoods, or juniper.
Build a Laneway Home
If you are residing in Vancouver, BC – Canada, or surrounding areas, your best bet would be to build a laneway home.
It could be your best investment to increase your overall home curb appeal. They are separate independent homes that serve as a great source for your future income.
You can sell them, rent them, or use them for your own activities, there are plenty of options in this category.
Use Multiple Color Doors and Window
Sounds fun right, you can always become an artist and play with colors on your house curb appeal. There are plenty of windows and doors that you can start from.
It is also proven that colored houses attract more visitors and increase the likelihood of your house being sold if you're planning on it.
Don't be afraid to go nuts, it's your house and you're free to do anything.
Paint the House
This is probably one of the most common tips that will increase your property attractiveness to a whole new level.
Though this is not quite simple, as it requires some budgeting scenario to pay for both paint and painter, it is always a good option to increase curb appeal. Use a variety of different colors and decorate your house with style.
There are a lot of stains, dust, and water-resistant paint color in the market. You can invest in these for maximum efficiency.
Add Some Lights
There are a lot of interesting and fancy design porch lights available in the market. Try a combination of different lights and see what best suits your house aesthetics.
Go for some modern fixtures and make your entrance a little bit more pizazz.
Consider Adding a Fence
Adding a fence is always a great option for your house overall appearance. If you invest in a chain-link fence, use it for the three sides of your house, always the area that faces the street.
Although the white color is suitable as a house fence, you can always try different colors and test your imagination.
Clean Your Roof or Front Yard
With time mold and dust can reside on your house roof or front yard. If your roof is in good shape, try a cleaning service to remove stain and dark molds.
This simple tip will provide a lot of resistance to your overall design.
Use Outdoor Art
This tip can cover a lot of areas for your house. You can add a seasonal wreath, make your porch bigger, add porch seating, update the siding (aluminum siding create an "awww" impression), add window boxes, or install a container garden.
These are some of the highlighted art we've experimented, you can always go with your mind and start something completely new.
Install a Mailbox
Even though mails are obsoleting over time, it's still a good idea to install a mailbox on your pathway.
Use something different, more attractive compared to everyone in the neighborhood. Upgrade to a sleeker version to add a fresh look to your property.
Hide Electric Fixtures
This is one of the most important points as it not only increases the curb appeal, but it also provides a safe passage for your family.
If you have extra cables lying around on your front side, you can start by hiding the electric fixtures.
If you can't invest in underground wiring, you can always tangle them in one play and use them in a meaningful way.
Upgrade Garage Doors
If the budget is not in the way, an upgrade to your garage door is one of the best options. An electric door with sensors provides a lot of assistance.
If you're budget conscious, simply add new hardware like faux handle or hinges.
But it is always recommended to go with the latest architectural detail and technology. It complements your home exterior and provides a refreshing look.
Upgrade Your House Number
As simple as it may seem, go for something sleek and modern for your house number. Consider moving the placement of the slate to somewhere you think will get the most attention.
Make them part of the whole overall design and simply present them.
Get a New Doormat
If you think that a doormat doesn't make a difference, you have to think again. The moment anyone comes to your house, you should greet them with a welcome doormat.
Be sure to be fresh in front of your relatives and with a simple thing as a doormat, you can make a long-lasting impression.
Bottom Line
These are some of the tips that can help you improve your property value. It doesn't matter if you have a higher budget or not, a simple thing as a plant can make a lot of difference.
So make sure you decorate your house from both inside and outside.