What makes something vintage? Is it the old style, the period it originated from, or something more?
For an item to be considered vintage, it must be 50 to 100 years old.
Before something becomes an antique, it must go through beautiful changes while it ages from 50 to 100.
If you want beauty in life, continue reading to learn the best tips for finding a vintage-style chandelier that only gets better with age.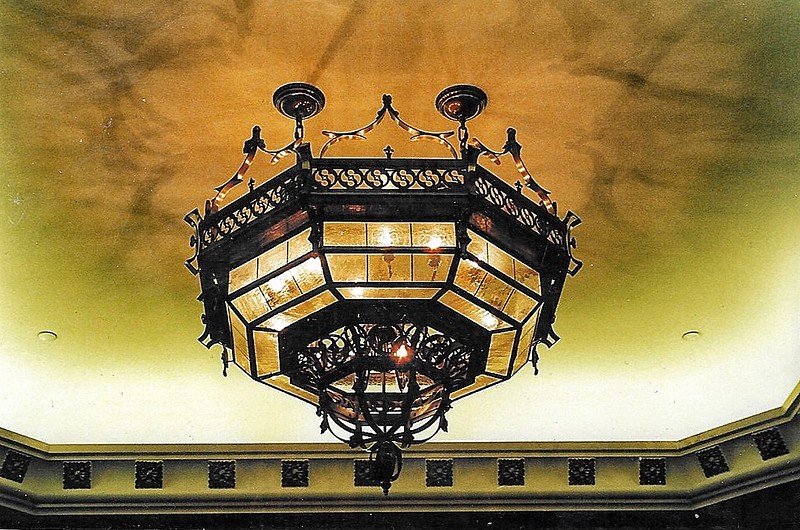 Discover Your Chandelier Style
There are many vintage-style chandelier variations to consider when you go to purchase a new drop-down light fixture.
The first tip to finding the right chandelier is to identify which style will best match your home and decor.
Some chandeliers are inspired by nature, with antlers and pieces of wood. You should also consider options like Colonial chandeliers and even extravagant Victorian ones.
Nature-inspired chandeliers are perfect for cottages and log-cabin homes. They are also complementary in farmhouse homes.
If you are looking for a classic, often black, chandelier with defining features, perhaps the Colonial would be best.
Victorian chandeliers are made up of unique features, beautiful engraving, and delicate golds. These will take your house guest's breaths away as they see this shining in the light.
---
Read Also:
---
Browse Through Victorian-Style Chandeliers
Victorian often refers to something from the period between 1830 and 1910. You can still find Victorian-style chandeliers that are vintage, though!
Finding a vintage-style chandelier can be overwhelming because there are so many options to consider.
Victorian style is often marked with beautiful shades of bronze, gold, and crystal. The aged bronze can give any home a unique look that catches everyone's attention.
Engraved crystal was quite popular, leaving many unique options from each artist's perspective.
Looking through Victorian-style chandeliers allows you to view the ways that the gold and bronze can dance around the fixture.
Look for a Name
If you want to be sure that your beautiful fixture is actually vintage, you will want to look for the company, artist, and material names and logos.
Even if you have a handmade piece in front of you, there are typically indicators of where this chandelier originated from.
Examine your chandelier to try and find a company name or artist name to help trace the history.
By discovering a name, you can look up when that piece was made and find crucial information that helps date your piece back.
Don't lose hope if you can't locate information at first. Sometimes this information can be engraved in small writing, hidden near the base, or located near the bulb fixtures.
Learning the chandelier name origins can help you better maintain your piece. This will also supply you with tips and improve your knowledge of vintage items.
Look at Your Chandelier's Surroundings
One easy way to determine if you have a vintage chandelier in your midst is by examining the chandelier's surroundings.
This only works if you are examining the surroundings that it originated. For example, if you live in a home that was built almost 100 years ago (and the chandelier is original), you can expect it to be around 100 years old as well.
Chandeliers sold independently become more difficult to decide which time they are from. In this case, check to see if there are still lightbulbs in the fixture, that may assist in dating the piece.
You can also ask the seller if they have any information on the chandelier's origins.
A great source to find vintage chandeliers is at https://www.interior-deluxe.com/, where they have many options to compare and choose from.
Compare Your Piece to Others
At the end of the day, if you are lost and unable to date your chandelier, you can compare them to other options to try and find some answers.
The downside of using comparisons is that many lookalikes and styles tend to repeat themselves. This can all get confusing to differentiate if you are new to vintage items.
If you have a bronze chandelier that looks aged, you may be able to quickly identify how old it is.
Compare the way that bronze stains overtime to try and identify if you truly have a vintage piece.
Another way to compare and find the real thing is by examining the quality of materials.
Crystal is popular for fixtures, however, some of the newer editions of chandeliers use epoxy and other plastic materials.
Consider Chandelier-Style Lamps
Chandelier lamps are defined by hanging features that dropdown. But are you aware that chandelier-style lamps are just as breathtaking?
Vintage chandelier lamps are perfect additions for living rooms, offices, and bedrooms.
They sit nicely on top of nightstands and can add a bit of beauty to any dull room. These are perfect for homes that don't have large entrances or dining rooms.
The best part about chandelier lamps is that you can add vintage pieces to a rental apartment without ever feeling attached!
If you find a chandelier lamp that you can't take your eyes off of, it might be a sign to purchase.
You can bring your chandelier with you and never have to worry about leaving it in your home when you are ready to move.
Which Vintage-Style Chandelier is Right for You?
Finding a vintage-style chandelier can be fun once you realize all of the options you have to consider.
Adding a shimmering crystal chandelier to your home can increase brightness and leave your guests in awe.
Make sure to take the time to view all of the Victorian-inspired chandeliers, since they range drastically in colors, shapes, and sizes.
With chandelier lamps, you don't have to worry about leaving them when you go to move.
Don't forget to do your research and look for artist/ company names to verify the origin of your fixture.
Be sure to check out our blog for more articles about choosing chandelier styles and home decor!