Are you redesigning the exteriors of the house? Do you know what kind of roof design will suit the structure of your home? Do you even know how many types of roof structures are there?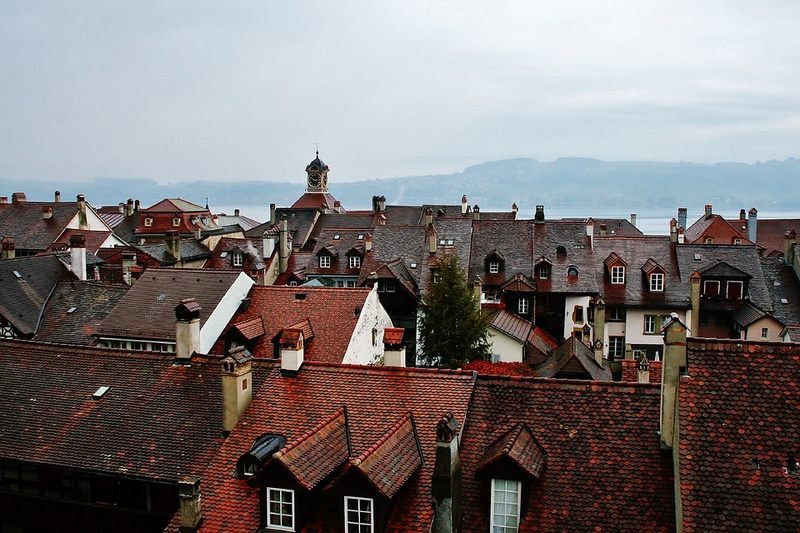 7 Types of Roofs and Their Benefits for Your House
Read on to learn more about different types of roofs and their benefits to make an informed decision for your house:
Saltbox Roof
It is the most interesting type of roof. It is an asymmetrical long-pitched roof with one very long side and one slightly short side. Imagine a house which has one storey on one side and two storeys on the other. Sounds interesting, right?
It is perfect if you want a living room with high ceilings and a kids' room right above your bedroom. The slope offers weather resistance because it prevents water from getting collecting and damaging the material. It is relatively easier to construct than other structures. It often leaves very less space for the separate room while the living room has unnecessary high ceilings.
Pyramid Roof
The name, Pyramid roof, gives away the shape of this type, i.e. it has the shape of a pyramid. It makes the place look extravagant if the roof is constructed well. It is usually found on small buildings or sheds. It has four equal slopes on each side; best suited for square-shaped homes.
Pyramid roof offers efficient wind resistance due to the angle of the slopes. It also provides natural insulation as the angle doesn't allow sunlight to directly enter the house and unnecessarily raise the temperature.
One of the reasons why people prefer Vision Rooflights is because apart from offering the benefits mentioned above, it also reduces your electricity bills significantly by allowing natural light to enter the house and illuminating it. One major drawback is that it is pretty complex to construct and install, and when you have to replace it, then the process is tiresome.
This shape of the roof has two slopes: one steep (almost vertical) and the other flatter (usually cannot be seen from the ground). It was first developed in Renaissance France and is still in use around the world.
It provides space which can be transformed into an attic and because of the simple, sturdy design, new additions can also be installed in the future. It also protects the house from weather conditions due to the material used to build it. It does not encourage natural lighting because of its structural design.
Bonnet Roof
It has two slopes at different angles, while the rest is similar to a pyramid-shaped roof. It offers the most distinct look to the house as compared with other types of roof.
It is built to cover verandas or outdoor porch area. It shields the house from excess heat and unwanted elements like dust or other particles. Debris accumulation on the joints is often noticed, which means you need to keep it clean regularly.
Flat Roof
This is the most common type of roof which, as the name suggests, has a flat design. It is easy to identify from the ground and used mainly for houses where people like to walk on the roof or use that space for some work.
The primary advantage that it has is the fact that it is safe to walk on. In addition to that, it is cheaper to construct and offers space to keep your air conditioning units or build a rooftop garden. It also provides options for the interiors of the house, as you can install anything that you desire on the flat ceilings. The only drawback is that it does not prevent water or debris accumulation which means it has higher maintenance requirements.
Skillion Roof
It is a single sloping roof design, similar to a half triangle. Usually, this design is used for a small portion of the house, while architects are also trying to use it for multi-level houses to create unique designs and shapes.
They are cheaper than multi-sloping roofs and significantly easier to install. The angle of the slope protects the material from water accumulation, offers wind resistance and prevents any debris to stay on it; keeping the roofs automatically clean. This roof provides the best drainage among all the other ones in this list. The design is not that appealing as compared with other roof designs.
Arched Roof
This roof design adds a beautiful aesthetic touch to the house; usually used for small portions to make it look unique and appealing. The shape has, as the name suggests, an arched design.
Apart from being beautiful, it also has a great structural strength and eye-catching features. It has similar benefits to skillion roof design, i.e. it also prevents water accumulation & debris deposition and provides excellent wind resistance. It is a costly process to construct and install an arched roof.
Must Read:
Roof It Up
Have you consulted a professional installer yet? What does your architect have to say about the type of roof that you should invest in? Do you have a specific type in mind?
It all comes down to the structural design of your house. This is an essential consideration before selecting a particular design. Then, you have to consider the different spaces that you require or don't require because, as already mentioned above, some roof types offer empty spaces like an attic or for a rooftop garden.
Lastly, you need to see if you want a single roof design or a selection of multiple designs for different areas of your house. Yes, you heard it right! You can choose a few of your favourite designs and ask your architect to incorporate them in the final blueprint of the house.
Choose the right one to enhance the appearance of your house!