Color is an important consideration when planning to give your kitchen a New Year look or upgrade your old sink.
After the color, then you can think about other factors, including design, materials, and size.
This is very important since the wrong color choice will have a detrimental effect on your project's overall look.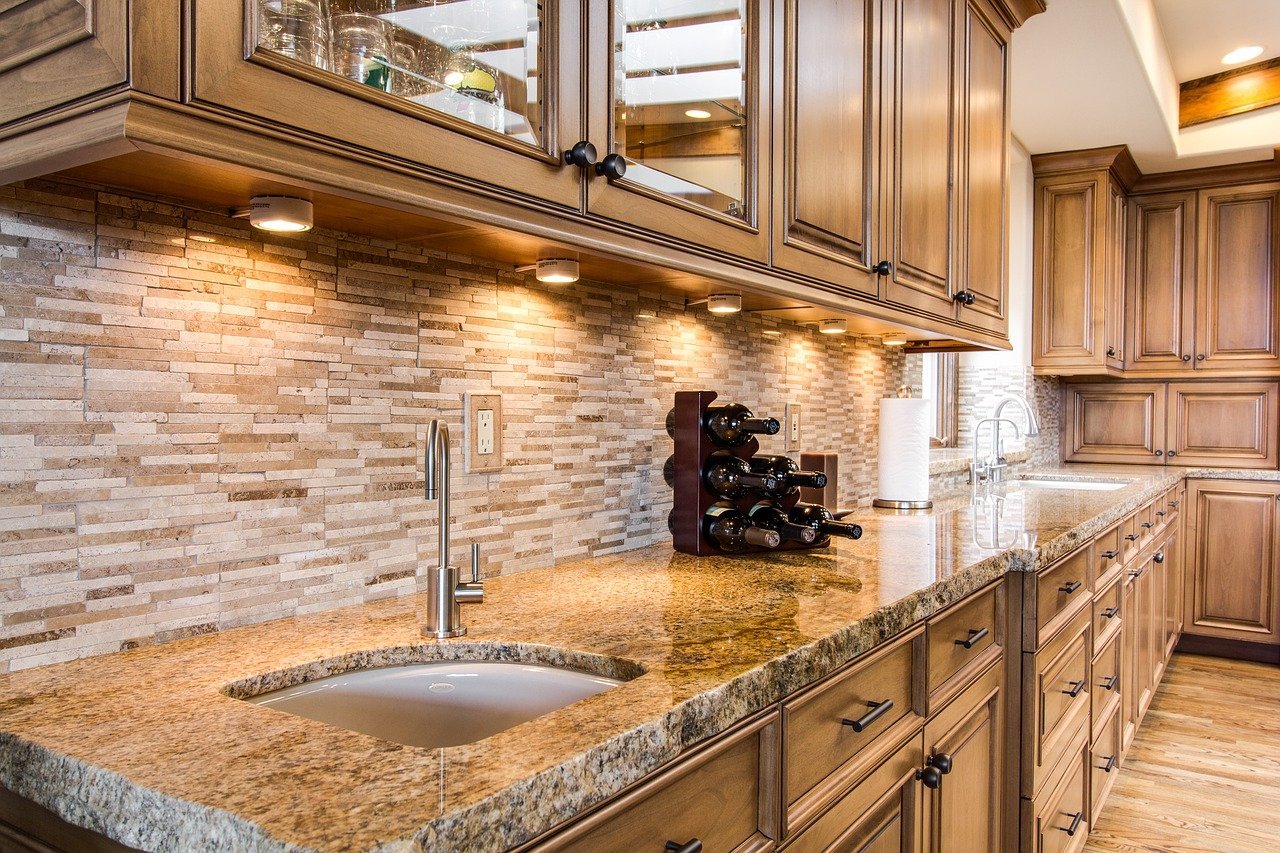 A well-chosen color for your kitchen sink will complement your design and the aesthetics of other fixtures.
It is imperative to understand that each color comes with a unique personality and complements particular design elements.
So, you are bound to have a hard time selecting the color for your next kitchen sink if you're not knowledgeable enough.
This article is prepared to give you all you should know about choosing a color for your kitchen sink to complement your style.
A Quick Word About Sink Options
Before we dig deeper into the color options for kitchen sinks, it pays to understand kitchen sinks options.
The choice of sink material determines the color choices you have. Powder-coated or glazed sinks are available in a myriad of colors as the manufacturer wishes.
Glazed fire clay sinks are available in colors including black, blue, white, and grey. Others with materials like stainless steel and copper take on the color of the raw materials.
---
Read Also:
---
Color Options for Kitchen Sinks
White
Regardless of whether you need a sink in materials including cast iron, fire clay, or composites, you can get in white.
Kitchen sinks in white have a timeless appeal and match any kitchen design. A reliable porcelain kitchen sinks manufacturer will have a few options to choose what fits your needs.
White kitchen sinks match well with any color of your cabinets, flooring, and walls. For a modern look, opt for a white sink with a shiny glaze coating.
Additionally, a white sink is ideal when you want a sink for its functional appeal away from the visual impact.
Blue
A unique color for kitchen sinks, blue symbolizes the sky and ocean. When looking forward to creating a tranquil space, look no further than a blue sink.
This sink will pair well with your periwinkle appliances, flooring, and marble counters having blue accents.
Opting for a blue sink will give your all-white kitchen with some blue accents a well-rounded appeal full of visual interest.
Keep in mind that a blue sink has to complement other color tones in your kitchen to avoid looking out of place.
Grey
When planning to add a fresh contemporary look in your kitchen, opt for a grey sink. You can pair this with black or white features or marble surfaces.
People with wood features or earthy textures and tones in the kitchen will love a grey sink.
There is no need to worry about your kitchen becoming gaudy if you pair a grey sink with a bright orange color.
Additionally, a grey sink will complement the tones of your modern kitchen appliances.
Black
A black sink will give your kitchen a quick modern look. Additionally, a black sink is very easy to clean, unlike sinks in other colors.
A black sink taking a central position will be a focal point in a kitchen dominated by light tones.
Additionally, combining a black sink with white walls, floors, and cabinets creates a visually appealing contrast in the kitchen.
Even in a kitchen full of monochrome schemes and wood features, add a black sink to add warmth to your space.
Copper
Adding a copper sink will give your kitchen authenticity backed by a relaxing ambiance. Copper is ideal for modern and traditional style spaces.
The best thing about a copper sink is pairing well with earthy textures and wood surfaces.
Additionally, you can use a copper sink to enhance the visual appeal by combining it with ambient lights.
Nickel Plated
You can also buy a nickel-plated kitchen sink for its hammered texture, making it more forgiving than other options.
Keep in mind that a nickel-plated sink won't show signs of abrasion damage. Additionally, this sink has a warmer and more luxurious tone compared to regular options.
You can have a nickel-plated sink in a contemporary or traditional kitchen.
The beauty of nickel plating is paring well with natural textures and tones, including marble counters and white or black surfaces.
Stainless steel
For those with stainless steel kitchen appliances, it is a good idea to choose a stainless sink. This complements surfaces of various colors, including black, white, and wood.
Additionally, you can install a stainless steel sink to match any design style in your kitchen with no risk of mismatching.
A stainless steel sink exudes cleanliness, making it an idea in a commercial setting for aesthetic appeal.
Other good things to love about stainless steel are affordability, durability, and seamless cleaning.
Conclusion
Now that you have known the colors out there when looking for a kitchen sink, hope we have made your search for the ideal sink easier.