Pillows: one of humankind's greatest achievements. They're useful. They're multifaceted. They add a splash of design to a room. They can be supportive.
We can sleep on them, relax with them, or use them to get a little more support while working. Pillows are fantastic.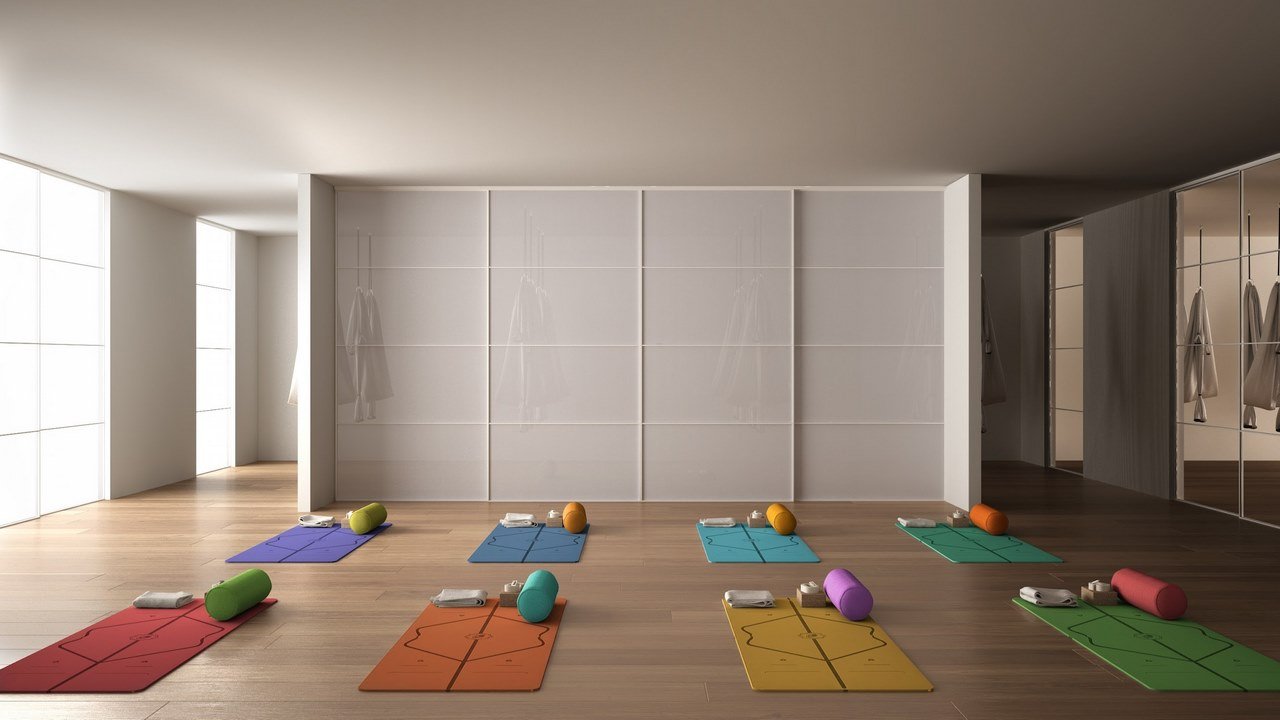 Yoga pillows—specific types of pillows that are firm and typically used for yoga—might be the most versatile of them all. Think of it as a firm body pillow.
They come in different types, too. Square pillows are more of a square or rectangular pillow. Round pillows are cylinder-shaped and the most likely ones you'll see in a yoga studio.
Although they're ideal for yoga, there are some other unconventional uses for them as well. Here are five unique/unconventional uses for yoga bolster pillows to try out at home.
Decoration
Perhaps the most obvious use for a yoga pillow (outside of traditional yoga practice) is to use it for decorative purposes.
Throw pillows, throw blankets, duvet covers, and the like all add a little spice to your room. So, it makes sense the yoga pillow would have a similar effect.
Standard bolster pillows—the round kind—add uniqueness to the room but a square or throw pillow simply cannot provide.
When it comes to enhancing the decor of your room, consider arranging some bolster pillows strategically for the optimal effect.
---
Read Also:
---
Extra Support
A common and worthwhile use for pillows is to provide extra support while you're going about your daily activities. Use one to prop yourself up while reading or to give your back or neck some extra support.
If you suffer from hemorrhoids, sometimes sitting on a pillow can help reduce the pain of that particular condition.
Sleeping with a pillow between your legs at night can work wonders for your back alignment. This prevents your hips and back from twisting at night.
Some side benefits from this practice are reducing pain associated with sciatica and helping to treat hernias. If you don't suffer from either of those conditions, it can still be beneficial.
Studies show that sleeping with the pillow between your knees or thighs at night can lead to better posture. Better posture means better back alignment, which in turn means that you're able to function better every single day.
Stretching
Stretching is an essential activity that you should perform before any strenuous activity. Maybe you're going for a walk or run. Perhaps you're going to be lifting some weights.
Sometimes, you just have a camper too that needs to be addressed. In those situations, stretching really helps lumber up the body and provides easier movement for your muscles.
A good stretching routine is worth the time and effort. Consider stretching your hamstrings, quads, core, and glutes using the pillow as support.
This little stretching routine limbers up your muscles and prepares you for any activity. Sometimes in physical therapy, pillows are used to aid in certain exercises.
Stretching is one of them. A bolster pillow is a practical tool for helping you get your stretches going the right way.
Meditation
The world can be rough sometimes. There are bills to pay, car insurance to renew, and other minor headaches throughout the day. Sometimes it can all be a bit overwhelming.
Part of the reason people meditate is to focus better and to find a little bit of inner peace. Mediation is one of the fastest growing supplemental health practices in the United States.
And it's no wonder. The world in which we live is tumultuous sometimes. With things changing constantly and the state of the world constantly in flux, it can take a mental toll on the population.
So, taking the time to center your being, do some deep breathing, and take care of your own mental health is becoming more essential as time goes on.
To reach nirvana, having a pillow to support you is pretty helpful. Whether you're seated in the lotus position on a yoga pillow, have it propped against your back as you meditate, or put one beneath your neck to meditate lying down, a yoga bolsters pillow is a functional accessory for any meditative practice.
Challenging Yoga Poses
At the end of the day, you can always use your yoga bolster pillow for, well, yoga. It's ideal for some of the more difficult, challenging poses.
Some poses are much more difficult than others to achieve, which is why a firm yoga bolster pillow is a necessity. If you go for a gots certified organic pillow, you reap the benefits of having a great bolster pillow while also helping the environment.
But let's get back to those difficult poses. What are some of the ones that a pillow will help you achieve better? The "reclined bound angle" pose is one of them. Pillows are great for the "legs up the wall" pose (and just about any other that require leg extensions).
Pillows are especially useful for forwarding stretching and wide leg stretching poses because it gives you that little bit of extra support.
But for the ultimate use of a yoga bolster pillow, try out the Savasana pose. The pillow will provide support while you attain your fitness goals comfortably.