Painting one wall in your home by yourself is one thing, but trying to do an entire room or even the house is a whole different challenge.
In fact, some folks find it challenging to do even one wall, leaving flaky bits and chipped portions across the space. Invariably, many homeowners regret DIY paint projects due to the disappointing results.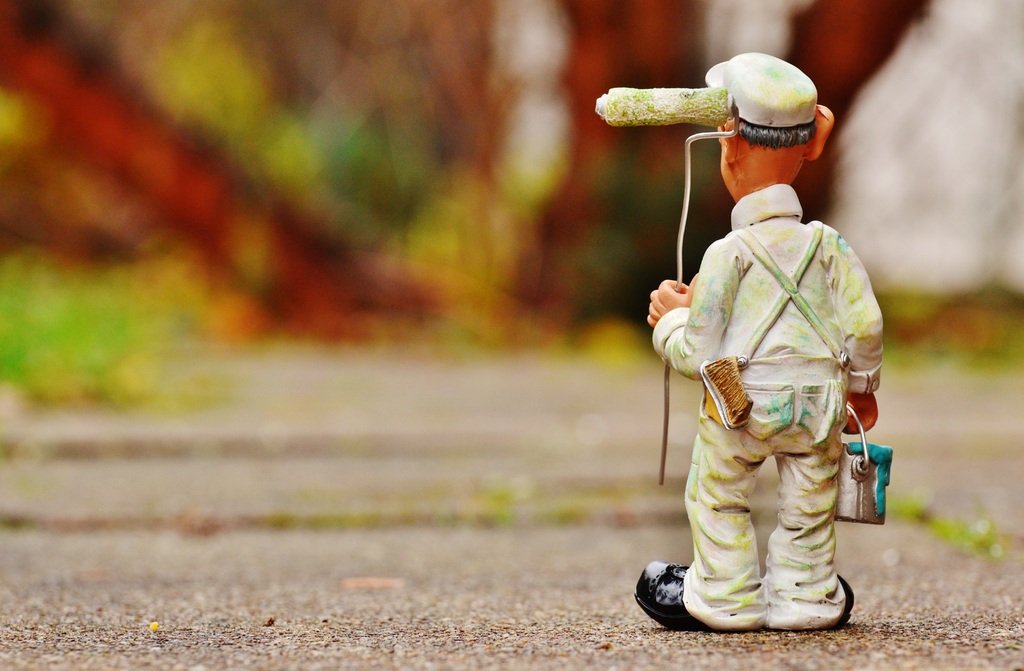 Fortunately, professional house painters can do the job with utmost proficiency and ease, and at affordable prices. They have a wealth of experience and in-depth know-how of shades that work, techniques, modern tools, etc., making the task seem deceptively simple.
So, to avoid guests walking into their homes and being shocked at the appearance of a shoddy self-done paint job, most folks are now investing in professional services.
Here are some other unbeatable reasons you should consider hiring experienced specialists to color any or all of your residential buildings, ensuring the result is pleasing to the eye.
Technical Know-How
A significant reason the global printing industry is worth billions of dollars is the level of expertise and skills the professionals possess. They have countless years of experience working on complex and straightforward paint projects for various businesses and homes.
They know which shades work on which rooms, how many coats to apply, which tools to use, and other critical information that can come only with experience. Inevitably, it is this technical skill that people pay for when they hire professionals to paint their homes.
In short, no number of DIY videos and articles will enable you to match their professionalism and experience.
---
Read Also:
---
Quality of Work
As discussed above, since pro painters have loads of experience in painting various surfaces, you can expect the finest quality of work from them. They know that painting is more than just picking up the right brushes and making the correct strokes.
They can effectively patch chipped paint, repair flaky parts, and redo shades that do not match a particular room.
You cannot get the same professional results when you helm the painting project yourself simply because you do not have the experience and skills necessary.
Cost-Effective
When you decide to paint your home, fence, exterior, and other areas yourself, you may not know the exact quantity of paint you will need and the right brushes and tools to invest in.
Invariably, you may end up buying too much or too little while also running the risk of wasting paint by doing the same region repeatedly until you get the results you desire.
Fortunately, you can save a lot more money by hiring painting specialists as there is less paint wastage. Also, there are fewer chances of them buying the incorrect paint quantity as they can expertly gauge the amount of paint the job might need.
Quick Work
Professionals can finish projects on time, rarely facing hiccups along the way. There are numerous reasons for this, one of them being that they are accustomed to working on deadlines every week, with specific schedules to follow. Also, they will make sure they have enough workforce to complete the task on time.
It will take significantly longer to finish the paint jobs you do yourself since there is less experience and fewer people around to help out.
The Right Tools and Insurance
Most folks do not know that pro painters often require vacuum machines, different size rollers, spray equipment, and other tools to finish a job successfully. So, remember that painting requires more than a couple of brushes and cans of paint and hire professional painters to do the job.
Moreover, they have the essential liability insurance to safeguard you from unforeseen costs related to sudden injuries or losses during the job. Typically, the insurance will also cover the cost of paint repair work.
Why It Is Critical to Find the Right Professional
Hiring amateur house painters or those less heard of might prove to be a mistake in most cases, as they do not possess the essential skills or experience to do a good job. Therefore, you can check online directories and find a list of the most reliable professionals suitable for your specific requirements.
You can read their customer reviews, watch videos or pictures of past work, ask for cost estimates, and perform other critical tasks to determine the right person for the job. You can also ask for painters who offer regular paint touch-ups, keeping the area neat and spot-free.
Finally, remember that you need someone you can freely communicate with, as it will help you get your thoughts and ideas across. The painter should ideally be able to clearly understand your requirements, suggest improvements, and ensure the result is precisely what you hoped for.