Whether you're planning to sell your home or you're purchasing a fixer-upper, the lawns and gardens are a crucial component of its curb appeal. Brown patches, wilting shrubbery, and withering trees simply bring down the overall aesthetic of a house.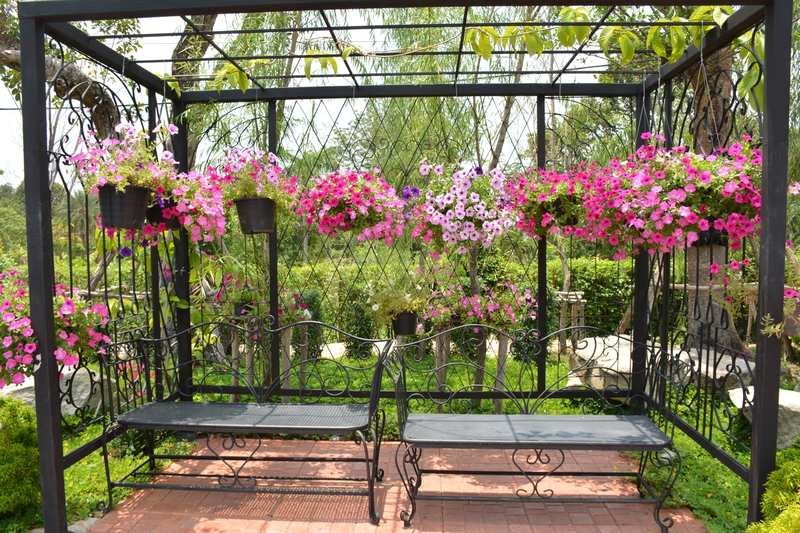 Not only doesn't a thriving garden enhances your home's appearance, but it also has a refreshing impact on your mind and body. In this concrete jungle, even a patch of greenery offers unmatchable respite. And not to mention, it's better for the environment.
If you're not particularly blessed with green fingers, don't worry. In this post, we're sharing some services that will assist you in restoring the green cover surrounding your property.
---
Read Also:
---
Landscaping Architect
If you are interested in completely renovating your outdoors, then consider getting a landscaping architect involved. A landscape architect is a professional who will design outdoors from the ground up.
While you could come up with a landscape design, there's no guarantee that it will be feasible. That's why it's a good idea to get to hire a professional.
Here's how a landscape architect can help you:
Exceptional Design
It's a landscape architect's job to come up with a design that's not only aesthetically pleasing but also functional. Whether you desire a space for gardening or a recreational area, an architect can incorporate your requirements.
Value Addition
The right landscape design has a significant impact on your home's curb appeal, which further adds value to your home. An architect will add fountains, sitting areas, patios, lounges and so on.  All this will up your home's market value.
Technical Know-How
As mentioned earlier, sometimes the designs you envision aren't practical. That's where a landscape architect comes in.
Whatever layout you want to achieve, an architect has the technical know-how to convert that into a reality. They are knowledgeable about choosing the right materials, styles, colors and so on for landscaping.
Maintenance
If you're not built for it, then even maintaining a small garden is a Herculean task. You can discuss this with your architects and designers, and they can come up with a design that requires minimum maintenance.
Sustainability
While designing a landscape, a landscape architect takes into account sun and wind patterns. These factors play a key role in determining the placements for certain shrubs and trees in order to promote growth and reduce overall energy loss.
Lower water bills
A landscape architect will create a design that works well in your regional weather. They also improve your irrigation system that's efficient and lowers your water bills. You want a system that sufficiently waters, not too much nor too little.
Gardener
While a landscape architect will create well-designed outdoors, it's up to you to keep it up. However, if you're not too keen on toiling under the sun, you should consider hiring a gardener. A gardener can make maintenance easier in several ways, including:
Knowledge
The health of a garden is dependent on a number of things, and a gardener is familiar with all of them. You can eliminate the need for trial and error, as a gardener would know what's wrong and the best way to fix it.
Right from the pH of the soil to the weather conditions, a gardener has the expertise to keep your garden thriving throughout the entire year.
Techniques & Tools
If you're a complete beginner, you most likely won't have the tools or skills to look after a garden. Gardening is more than planting a sapling and watering it every day. There's a lot of planning and technicalities involved.
Purchasing an entire collection of gardening tools and equipment is a waste of money. Hiring a gardener will save you from spending unnecessarily.
Time Efficient
You can enjoy gardening as a weekend hobby, but it's not possible to commit to it full time. A gardener works round the year and can accommodate your schedule. You just have to sit back and enjoy your spruced up outdoors.
Organic Produce
Apart from shrubbery and flora, you can use your garden to grow seasonal fruits and vegetables. A gardener will know the best time to plant different produce. And you can relish nutritious produce from your own yard!
Arborist
It's an incredible blessing to have a home surrounded by trees.  In case your trees have seen better days, you should consult an arborist. An arborist is a specialist for individual trees.
They provide care and maintenance to improve trees' health, structural soundness, and beauty. An array of luscious trees will definitely improve your home's curb appeal. Here's how an arborist can assist:
Maintenance & Care
Just like any other plant, trees are susceptible to pests and diseases. To provide trees with proper maintenance and care, an arborist does the task of spraying and injecting solutions to deter pests, fertilizing, adequate aeration, bracing weaker branches and more.
Tree Planting
While anyone could plant a sapling, with the help of a professional you can ensure that it actually develops into a magnificent tree. They can advise you on the best species to plant, when to plant and how to plant.
Tree Removal
Sometimes an improperly grown tree can interfere with the structure of your house. In such cases, tree removal becomes necessary. An arborist has the equipment and skills to effectively and safely remove such trees. Clayton Fencing is a reliable company for tree surgery in Amersham.
Arborists also remove overcrowded trees, irreparably hazardous trees, and dying trees.
Pruning
While growing a tree is a natural process, an arborist prunes trees to enhance this process. They train trees to develop a strong structure, remove damaged branches, remove diseased limbs, trim excess weight, improve their shape and so on.
Emergency Care
Even the most sturdy trees can fall or break during storms, hurricanes and other rough weather conditions. You shouldn't undertake the task of moving or removing such trees as it could be dangerous. An arborist will carefully and safely remove damaged trees.
We hope you found this post informative for your outdoor makeover. While you can surely DIY it to a certain degree, it's safe and efficient to hire professionals who know what they're doing.