Your personality is usually manifested in how you choose your outfit combinations or how you project your emotions. But that's not the only way for you to showcase your personality.
Our homes could be a medium to present our personal attributes even when it's not physically part of us. Although our houses are just structures, they can pretty much say a thing about us.
At this point, you may be asking how our homes can express our personalities. Listed below are some of the common connotations when it comes to arrangements within the interiors of our houses:
1. Unique Home Pieces Say Much About the Owner's Attributes
Your interior is a reflection of your personality or the essence of you, yourself. So, when visitors inspect the surroundings of your home, they tend to expect a touch of your character. Even when you're not directly communicating with them, your design immediately tells a lot about you.
2. Messy Tables Are Definitely a Burden
Who doesn't want a super clean space? The struggle of maintaining all areas of our house free from dust and clutter is a universal experience for all especially since cleaning is a major responsibility house owners carry. Plus, we also don't want to gain the stress brought by untidiness and disorganized things.
3. Purchasing the Excellent Kind of Furniture Means That You Know What's Best for Your Home
Home items can automatically transform the overall look of your house and it is highly advised that you spend wisely on the right kind of furniture.
These things shouldn't only match the aesthetic of your interior but should also be practical. After all, we wouldn't want to use a beautiful sofa or chair that causes discomfort when we sit on it.
---
Read Also:
---
4. Pictures Paint a Thousand Words About Your Personality
A space dedicated to your most treasured memories is a good place to tell your life stories. Your visitors would have a glimpse of what you are as a person through your pictures as if you've toured them on a walk down memory lane. How you display your pictures will also indicate your personality.
5. An Empty Space Is a Blank Canvas Catered to Convey Your Creativity
There are times we have those worries due to unexpected flaws that arise from designing our interior and we want to avoid them at all costs.
This is primarily the reason why most house owners tend to leave some areas on their walls bare. However, you are missing the chance to showcase a part of yourself within your home.
6. Well-Crafted Metal Signs Are Suitable as Unique-Looking Ornaments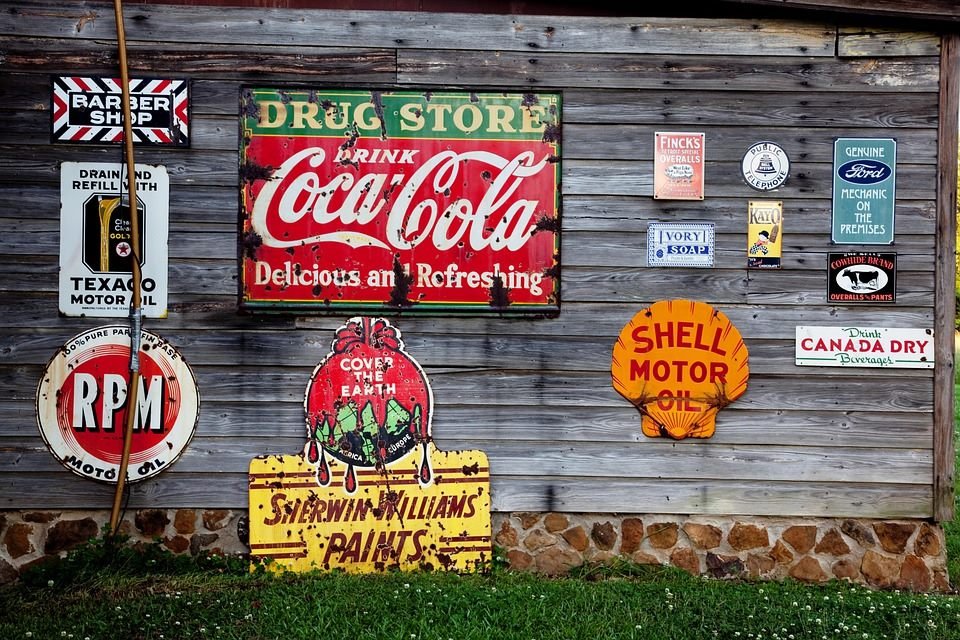 Buying exquisite design ornaments like metal pieces indicate that you invest in the finest and most distinctive decorations. Customizing well crafted metal signs according to your taste is a way to express your personality.
These types of ornaments are usually the ones that last longer, require less maintenance, and do not need immediate replacement which is advantageous to house owners.
7. Planning a Theme Specifically for Your Interior Reveals You Know What You Want
Sticking to the details you want to see in your space and knowing how you want to execute your vision is a good way to beautify your interior.
Looking for inspiration on the Internet will best guide you in visualizing your concept so that you can be able to choose the right stuff that will perfectly match the theme in mind.
8. Exploring Other Ways to Highlight Walls Shows Your Adventurous Sides
You can incorporate mood or aesthetic boards or establish a gallery of pictures to give life to your empty walls. You may even showcase your artworks or metal craft pieces to produce a bold look. After all, you may change the overall look of the space from time to time, depending on your mood.
9. Integrating Vintage Items or Recyclable Decorations Is Another Unique Way to Exhibit Your Personality
Decorations made out of recycled or sustainable materials are a total-game changer since you are eliminating the number of wastes that you produce from accumulating newer things. This is an environmental-conscious initiative that could be practiced by others as well.
10. Filling your Kitchen Space with Accessories Reveals Your Accommodating Nature
If you have visitors that visit you most of the time, transforming your kitchen into a livelier and welcoming space is one way to grab their attention and make them feel accommodated.
Having an excellent display of plates, glasses, and dining utensils suggests that you openly receive your guests into your home.
Final Thoughts
At this juncture, you are well aware of the impact your ornaments could have on expressing your personality. The type of decorations you buy or create says a lot about your interests and emotions.
We suggest that you fully navigate the Internet in order to find the inspiration that best fits what you are looking for in your interior.