Water conservation is a top priority to keep ourselves protected from drastic situations such as drought. Drought is no joke and only people who have experienced it know how dangerous it is.
There are several regions where people are still going through abnormally dry or severe drought conditions. Even amidst all of these, you should keep your lawns in healthy condition by regularly watering them.
Sprinkler systems help achieve this goal. They help to irrigate your lawns regularly by preserving water in them. However, you need to ensure that your sprinkler system is capable enough to water your plants, and storing enough water for the hottest days of the year as well.
Use an efficient irrigation system so that no plant is left unwatered and water is used effectively. Water-efficient design is needed by sprinkler systems so that water is not wasted.
Plants need proper care and the only elements required frequently are sufficient water and sunlight. A sprinkler system will help you conserve water and save money at the same time.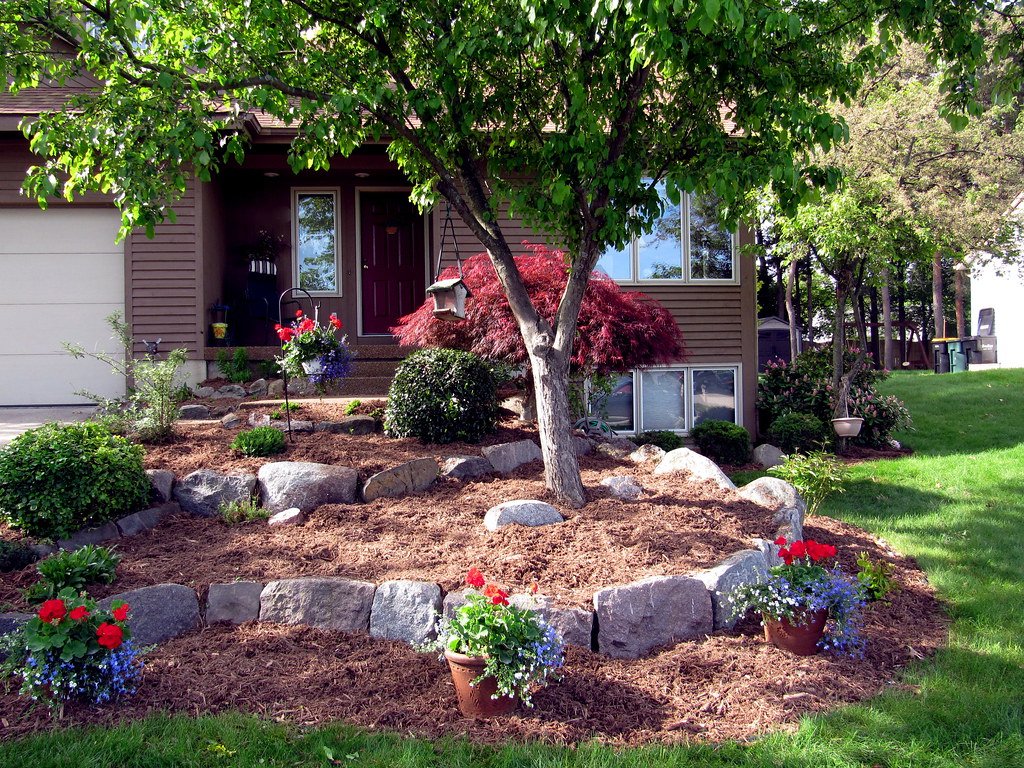 To get long term benefits to consider working with a professional and get quality systems installed. Landscaping companies will design, maintain, and install your sprinkler system. You can make your sprinkler system effective in a variety of ways.
Let us know some of them below:
---
Read Also:
---
Shut the switch off in case of rain. You can include a rain shutoff in your sprinkler system. It will make your sprinkler more efficient and smarter. It ensures that the system will water the plants only if it doesn't rain.
Sprinkler systems working in rain is a complete waste and in today's works of increasing technology, it is entirely avoidable.
Season Specific Irrigation Controller System
With the use of technology, you can​ make your sprinkler system intelligent. Numerous smart irrigation controllers are available that allow running of controllers in areas that need them more, and less in other areas of landscaping. The smart irrigation systems are also controlled based on seasons.
Several areas undergo drought for a longer period of time. Hence, it is our duty to conserve water and use it wisely. We should think about water conservation in a new light. Even if you don't water your lawn frequently, you will have a well-cared for and healthy lawn.
Figure out how frequently you will have to turn the sprinkler on and use the time gap as a permanent setting.
Highly Efficient Nozzles Used in the System
Consider using hardware that is​ more efficient just as you do for your indoor plumbing. It ensures less water is wasted while irrigating your lawn. Even with decreased water usage, proper irrigation will have long term effects.
Make the required changes with your sprinkler system, so that it uses less water to irrigate larger areas. It will be a logical step.
Early Morning Watering Cycles
You will be surprised to know that you can ensure more efficiency in watering the lawn by changing the time of watering plants. Watering plants early in the morning is a highly efficient step. This is the highest point in the day that provides maximum benefits.
Less evaporation takes place during this point. Set your sprinkler system in such a way that it waters the lawn early in the morning. It ensures that the lawn absorbs more water, and it doesn't get evaporated in the hot sun.
If you are thinking about how to make your sprinkler system more efficient​ , then you are​ the right place. No investments are required, and you will not have to spend additional bucks to get another system installed. With the use of new upgraded technologies, you can make the best of the sprinkler system.
At the same time, modernized sprinkler systems ensure that water converses for future generations. Moreover, several areas undergo droughts for almost half of the year. Hence, instead of wasting water, we should preserve it to make the best use.
Learn as much as you can about sprinkler systems, and understand their working very well. Technology has developed such systems to a great extent. It has helped the sprinkler system to enhance its efficiency by using different technologies.