Fiberglass doors have steadily risen through the ranks and are now a force to be reckoned with when it comes to choosing materials for your door. Be it a commercial or residential apartment.
This door type is the result of experiments carried out to find solutions to the disadvantage of wooden doors.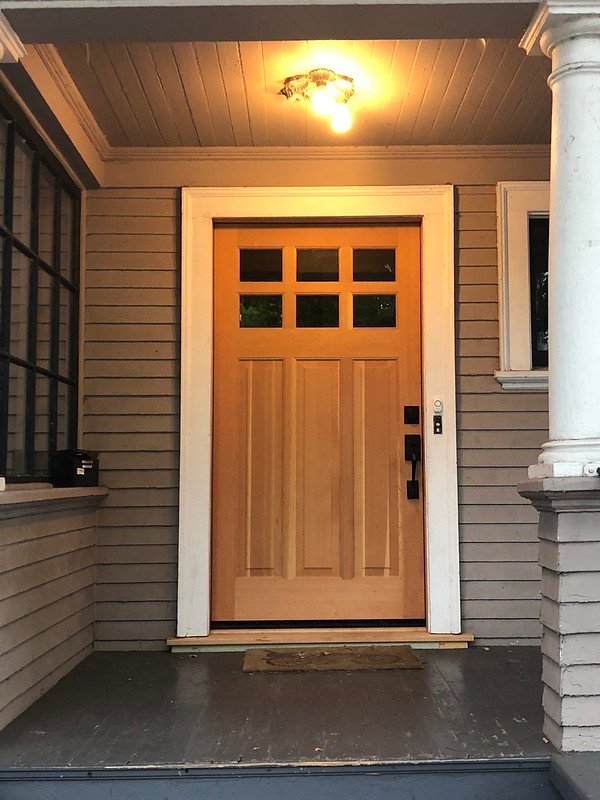 Find out the top 8 advantages and disadvantages of fiberglass doors in this post. But before we proceed;
We recommend you to go to www.texasaccesscontrols.com/automatic-doors/ for quality automatic door solutions for your home or office in Texas.
For starters…
What are Fiberglass Doors?
Three components make up every fiberglass door. Although the materials used may vary, these components are not compromised. They are;
The core
The skin
And the frame.
Essentially, the fiberglass door sare designed to serve as a better alternative to wooden doors, and so far, they are living up to the hype.
So, let's delve right into the advantages of this door type.
---
Read Also:
---
The top 4 Advantages of Fiberglass Door
Beautiful Appearance
Fiberglass doors offer an exquisite appearance that is unfounded with other door materials like steel, metal, aluminum, glass, among others. They can easily pass off as wooden doors merely looking at them.
Versatility
This door type offers the versatility of wooden doors, they can be customized to suit the property owner's taste.
Durability
This is one of the areas where fiberglass excels. Although it is considerably lighter than steel and wood, fiberglass doors are considerably more durable than both.
Steel doors are prone to dents, scratches while wooden doors are prone to warping, splinters. The good news is fiberglass is highly resistant to all of these making it a suitable alternative.
Energy Efficiency
Fiberglass wood outperforms the competition in terms of energy efficiency, even though steel doors come close. They are still inefficient if compared with fiberglass doors.
What this energy efficiency means for you is lower utility bills since your house is cool on warm days and warm on cold days.
Ease of Maintenance
Fiberglass doors are absolutely easy to maintain. Wiping with moist gentle clothe is enough to get rid of the dirt and stains on the door surface.
The Top 3 Disadvantages of Fiberglass Door
Expensive
Fiberglass doors are more expensive than other types of doors. While there are cheaper alternatives, for best performance it is not advisable to opt for such. A fiberglass door could cost up to $10,000.
This means it is not a viable door type for the average man.
Security
Although fiberglass doors are more durable, their lightweight means they are not immune to manipulation and they can easily give way under force.
It may be best suited for exterior doors only
Due to the high-cost implication, it would be financially unsavvy to use this door type as internal doors across the house or building.