Slate roofing is a popular choice among homeowners for its unique appearance and durability. But where does slate come from? And what makes it so durable? It's worth taking a closer look at the origins of slate roofing offered by your local residential roofing companies and some of the benefits that come with using it on your home.
Roofing slate is a type of stone that is often used for roofing purposes. It is durable and has a natural variety of colors, which makes it an attractive option for many homeowners. But where does roofing slate come from?
Benefits of Slate Roofing
Roofing slate has been used for centuries, dating back to the Roman Empire. It is one of the most durable roofing materials available, with a long lifespan. Slate is also popular because it's recyclable and eco-friendly.
Slate roofing has many benefits, making it a popular choice for homeowners and businesses alike. Slate is fire resistant, meaning it will not contribute to the spread of fire if your home or building catches fire.
It is also wind-resistant, meaning it can stand up to high winds and inclement weather without being damaged. Slate roofing is also low maintenance, as it does not require the same cleaning and service routine as other roofing materials such as asphalt shingles or tiles.
---
Read Also:
---
Types of Slate
The roofing slate comes from a few different places. The most popular type of roofing slate in the United States is made from a type of shale found in Vermont and New York. Pennsylvania also produces a lot of roofing slate, as do Wales and Spain.
1. Natural Slate
This is the traditional type of slate roofing, and it's made from natural materials. It's usually more expensive than other types of slate roofing, but it has a natural look that some people prefer.
Choosing this type of slate means you'll be getting it from a quarry, and due to its weight, you might be getting it from a nearby quarry. Freight will be a significant factor in its cost.
2. Reconstituted Slate
this type of slate roofing is made from natural slate that's been crushed and combined with cement or resin. It's less expensive than natural slate, but it doesn't have the same look or durability as natural slate. Still, it means you won't have to pay so much for freight.
3. Man-Made Slate
this type of slate roofing is made from concrete, fiberglass, or even rubber and plastic, and it's manufactured for durability as well as lightweight to maximize freight economy.
Natural Slate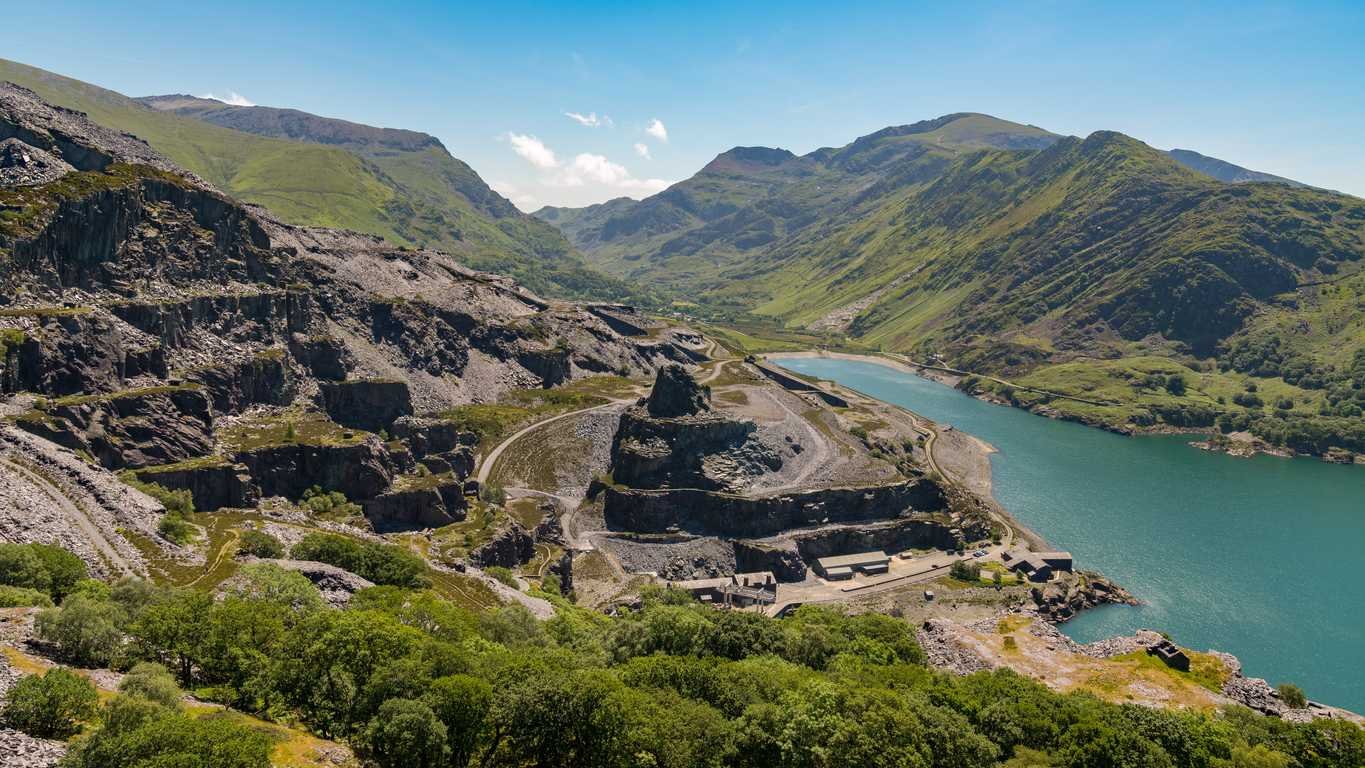 There are a few different types of roofing slates that are quarried in different parts of the world. The most popular type is called roofing slate and it's quarried in Vermont, the UK, and Spain.
A roofing slate is a metamorphic rock that has been formed by heat and pressure over millions of years. It's a natural sedimentary rock, which is chosen for its natural layering.
Some suppliers mine from common quarries to get different aesthetics:
Pennsylvania Blue Slate: This type of slate is usually a dark blue or green color, and it's quarried in the eastern United States.
China black slate: This type of slate is a deep black color, and it's quarried in southern China.
Indian Green Slate: This type of greenish-gray slate is quarried in India
Common Quarry Origin Location for Slate Roofing on the Market
Most roofing slate comes from popular quarries in North America, Europe, and Asia. Some of the most popular places for quarrying slates include Wales, China, Brazil, and the United States. The rock is cut into thin sheets that can be further divided into shingles or tiles on a roof.
The manufacturing process of roofing slates starts with mining large deposits of stone from a quarry. The next step involves cutting the stone into thin sheets of different sizes.
Roofing slate is quarried in much the same way as limestone or marble. The stone is cut into blocks and then split into thin sheets using steel wedges. The sheets are then sorted by color and thickness. It also has a distinctive appearance that can add to the aesthetic appeal of a building.
If you're like most homeowners, you may not think twice about where your roofing slate comes from.
But the next time you take a look at your roof, why not ask yourself where those beautiful slates came from? If you'd like to support local, choosing a natural slate from a nearby quarry will be both economical and economically supportive.
Roofing slate can come from all over the world, with a variety of colors and textures to choose from. So if you're in the market for a new roof or simply curious about this natural material, ask your roofing company about your options!