If you've recently had more time on your hands, why not work on some projects in your apartment?
Even if you're still busy, there's a good chance you could squeeze out some time to do a few things.
Think about all the projects you've put off. One project may be that you'd love to have a pendant light in your kitchen. Or, you're dying to organize your closet.
Carve out some time this weekend and get it done!
We don't blame you if you'd prefer to work on some fun projects first.
But, eventually, you'll have to do chores like cleaning out your kitchen. So, don't put them off for too long!
Here are nine apartment projects you should take the time to complete. Hurry, because these projects aren't going to get done by themselves!
---
Read Also:
---
1. Rearrange Your Furniture
Are you dying to see how your living room would look with a different furniture arrangement?
Set aside some time to play with the layout to see if there's another arrangement you like better.
A chair might belong in a different corner, or you decide there are too many furniture pieces. In that case, remove a piece of furniture and move your chair to a different spot!
Map out a plan of what the new arrangement would look like before moving anything. That way, you won't have to shift anything back if you change your mind!
2. Level Up Your Kitchen Storage
If your glasses and Tupperware are everywhere, take time to arrange things better.
You can get some organization bins and stackable kitchen racks. There are all sorts of things to invest in that'll result in a more functional kitchen.
Check out some of these clever storage solutions that might work well:
With all the ways to organize everything from utensils to your food, you'll never have a messy kitchen again! (Unless you forget to clean, which we don't recommend.)
3. Get a Hanging Pendant Light
Is there an area where you'd like to change the lighting in your apartment?
As long as a pendant light won't damage your ceilings, you could spruce things up by adding one.
This hanging light brightens up an interior and looks attractive as well. It's the perfect way to add some style to your kitchen or dining room area.
Figure out where it would look the best and make sure you install it correctly.
Keep in mind that if you damage your apartment, it's likely going to come out of your security deposit when you move out. So, try your best to avoid that or have a way to repair it afterward.
4. Regroup the Books on Your Shelf
Are you in need of new books or want to reposition the books you have?
Organize them according to color, author, or genre.
Books are a simple and fun way to jazz up a bookcase and create a focal point in your room!
Stack them vertically and horizontally to vary the layout. The ending result will no doubt look fabulous. You'll love gazing at your bookshelf after it gets a much-needed facelift!
5. Vacuum Under the Bed
It may not be top on your list, but if you haven't vacuumed under the bed in a while, you should make time to do that.
If there are storage boxes and other items under the bed, this will give you a chance to go through them. Give away the stuff you don't need and store the rest!
After removing boxes and other accessories, vacuum and clean away. You'll feel much better knowing you have a clean floor under the bed!
And, if you have a pet, it's good to keep the dust away if they like hiding under there.
6. Make Time for a Deep Cleaning
This is another task that may not be a priority, but making time to deep clean your apartment is essential.
Surface cleaning gets the job done quickly.
But the truth is to keep the germs away doing a thorough cleaning is essential.
You don't have to clean everything in one day. Break it up into small tasks so you won't feel overwhelmed.
After spreading the cleaning out over a few days, you'll have a sparkly clean apartment. Now, be sure to stay on top of it so you won't create a lot of work for yourself moving forward!
7. Go Through the Bedroom Closet
Is your closet about to burst because there are so many clothes?
If you haven't sorted everything in there for a while, there's plenty you can go through.
The same goes for accessories. Go through everything and create three different piles: keep, toss, and donate.
Try not to hoard too many things. Otherwise, your closet will end up stuffed again.
Going through your bedroom closet also allows you to tidy things up and clean. It's going to look so much better afterward!
8. Label Your Storage Bins
You may have so many storage bins in your closets that you can't remember what's in each one. If that's the case — time to label them.
Some baskets come with a place to put labels on the outside, or you can always create your own.
Before adding a label, categorize everything. Don't have a bunch of random items in each bin. For example, belts should go with other belts and purses with other purses!
Otherwise, you'll have another mess on your hands instead of getting things tidied up.
Adding labels will make it a cinch to find what you need when you need it.
9. Add a New Entertainment Center
If you're eager to upgrade your entertainment center — and can afford it — splurge on the one you like!
Before buying one, make sure it has enough cabinets and shelves. It should also blend in well with the rest of your furniture.
Just wait until you get the new piece arranged and filled in your living room area. Everything will look amazing!
In Conclusion
There are plenty of apartment projects to keep you busy, so it's up to you to focus on the ones you'd like to do the most.
Functionality in an apartment is vital. That's why you should consider starting with a few projects that'll help you stay organized.
But if you'd rather give your bookshelf a makeover first, we don't blame you!
Have fun being creative and infusing your personality and style into your apartment. It's going to look amazing by the time you've worked your magic!
---
Author Bio: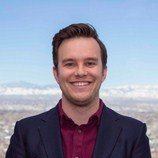 Ryan Sundling is a Group Marketing Manager at Cardinal Group Management. He has over ten years of experience in the student housing industry and works with Cottages at Tucson every day to help them with their marketing efforts.
---