There's a lot of talk about cabinet refacing these days. The cabinet industry has experienced significant growth as homeowners are looking to update their kitchen or bathroom without the high cost of remodeling.
But if you have yet to reface your cabinets, don't wait any longer. Modesto cabinet refacing has made cabinet refacing an affordable way to makeover your kitchen. In this article, we will discuss why you need to reface your cabinets earlier.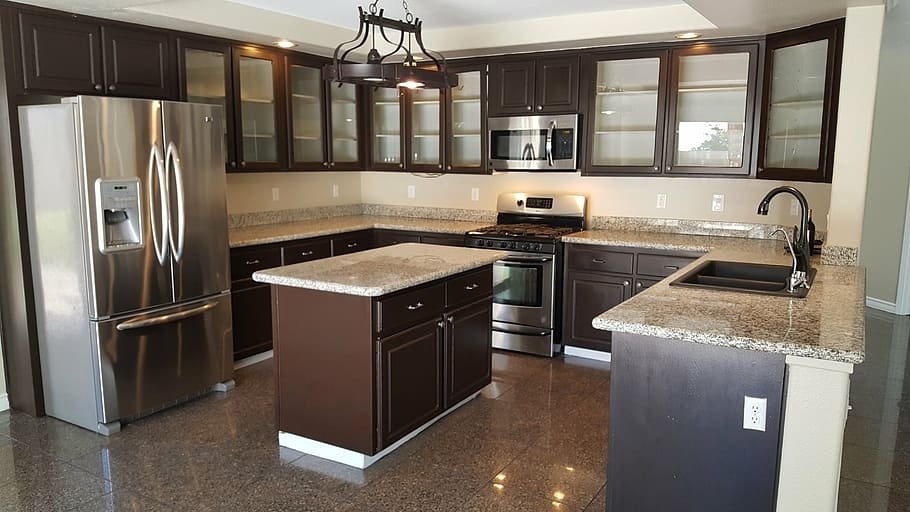 It is Simple and Reversible
Cabinet refacing is a simple and reversible process involving removing the cabinet doors and applying new ones.
The old door fronts are replaced with new, modern-looking door fronts that can be painted to match your kitchen color palette.
Some homeowners are hesitant about undergoing the remodeling process because they're worried, they may not like their new look after all the work has been done on their old cabinets.
With cabinet refaces, you don't need to worry about this. This type of updating is easily reversed by removing the new face from cabinets and replacing them with the original ones.
Cabinet Refacing is Eco-Friendly
Traditional cabinet makers use a lot of wood products to create new cabinets, and these are typically sourced from old furniture or trees that have been cut down in the forest.
Cabinet refacing can be completed with just recycled materials, which means less waste for our landfills.
The cabinet industry has seen significant growth because it's a great way for homeowners to update their kitchens without the high cost of remodeling.
Refacing your cabinets will save money on both initial expenditures and future repairs if something happens down the road.
So, before you start thinking about re-doing your carpets or swapping out appliances, consider how much time and money could be saved by updating just one thing your cabinetry.
---
Read Also:
---
You Can Still Use your Kitchen When Refacing is Ongoing
Refacing your cabinets is a process that doesn't need to be completed all at one time.
You can start by taking off the doors and replacing them with new ones or remove the cabinet fronts altogether before starting over from scratch if you wish.
Your kitchen will remain functional during this process as long as you have an open space for cooking food on top of your counters.
And once refaced, it will look like you own brand new cabinetry, without spending much money.
Cost-Friendly
Cabinet refacing is an inexpensive way to update the look of your kitchen. It can be completed within a few days with minimal skill and experience, making it a great DIY project for homeowners who want to save money without sacrificing quality results.
Make your Kitchen Look Fancy
You can make your kitchen look extraordinarily fancy with cabinet refacing. Cabinet fronts are available in various styles, from traditional to modern-looking and everything in between.
Your choices will depend on the style you want to achieve for your home's current decor, as well as future plans for how much space you wish to devote towards storage versus open countertops.
Refacing your cabinets with new cabinet doors gives them a longer life expectancy because they are made out of high-quality materials designed to last without denting, scratching, or breaking when exposed to everyday use.
Cover Surface Damage
If your old cabinets are damaged or scratched, and dented, cabinet refacing will cover these surface damages by installing new doors.
These covers can come in different designs to match the existing cabinetry while also covering up any marks that may be present on their face.
This type of remodeling is a good idea for homeowners who want relatively quick results without investing all at once in more expensive work.
Such work includes replacing entire kitchen cabinets with brand new ones from scratch by removing the front panels and putting back everything where it was.
Increase the Value of the Cabinets
Refacing your cabinets will help them to stay in the best condition possible. Old kitchens can have problems with mold and mildew. Cabinets refaced with new materials are resistant to these issues
You never know when you might want to change your home's decor, and with refacing, all the work is done in one weekend.
Give this process a try if you are tired of looking at your old cabinets because.