There are so many decisions and factors that go into a kitchen remodel. It's hard to know where to start, let alone what decision will be best for your home.
This article by  Design and Renovations by David J Cesario will discuss some things you wish you knew before starting your kitchen renovation project!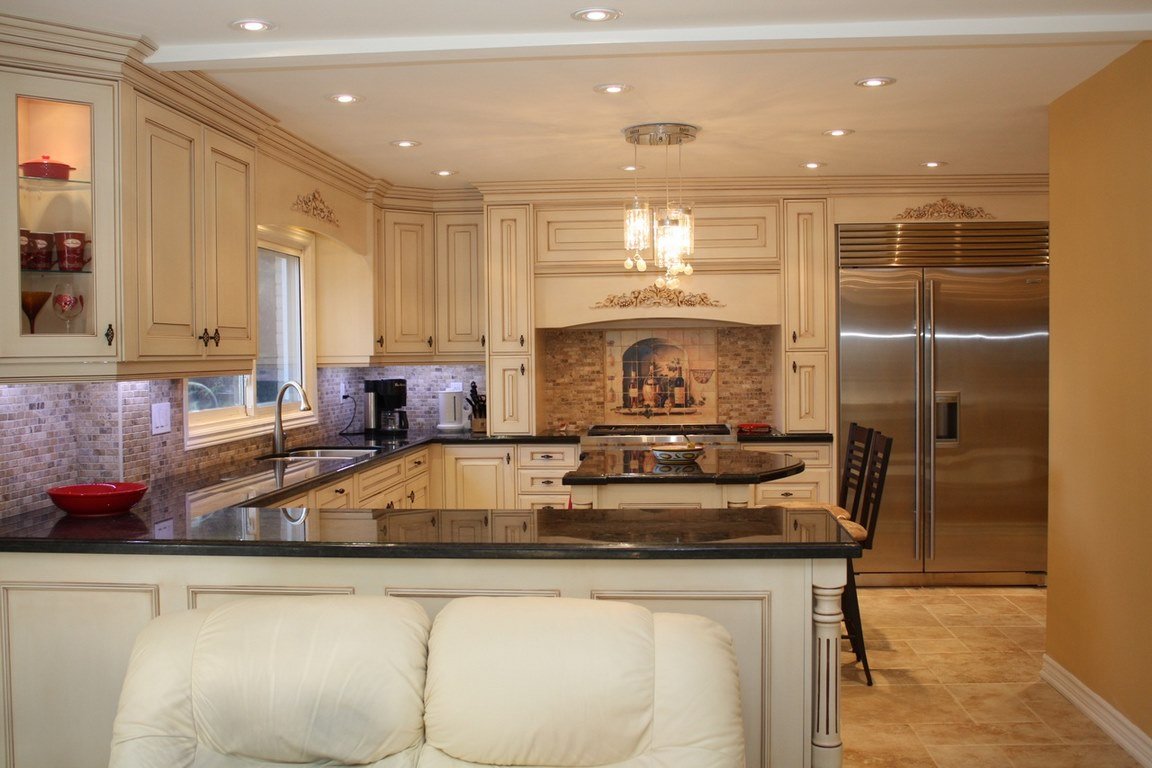 Where to Find Discounted Materials
One of the best ways to save money on your kitchen remodel is by shopping for discounted materials.
There are many places where you can buy items from wholesale vendors and get a much lower price than retail stores offer, but it's important that you know what kind of quality to expect when buying these products.
There are also some of the websites offering you an ex-display kitchen at a very affordable price. If you don't want to do all the hassle regarding the material and interior, you should visit the showrooms to get an idea about the ex-display kitchen.
Ex-display kitchens are basically placed in showrooms as a display for customers to get an idea of how they can design the kitchen.
Now, the key to finding the best ex display kitchens for sale online is to actually to look into depth about them and to do some research. You would have to look for a legit and genuine website in order to buy something good according to your needs.
Pick Appliances Before Anything Else
This is one of the most important decisions you'll make in your kitchen remodel.
You want to create an environment that feels like a home, starting with picking appliances wisely.
Going to appliance stores for the selection of brands and styles–you can find everything from budget-priced fridges to top-of-the-line ranges.
Save Money on Your Cabinets
Cabinets are one of the most significant expenses in a kitchen remodel, so it's crucial to find ways to save money on them.
The cheapest way is by looking for unfinished cabinets and then painting or staining them.
You can buy these from a home improvement store and have them custom-made in the size you need.
This will cut down dramatically on cost because they are usually priced lower than fully assembled cabinetry you can get the unfinished 18-inch-deep base cabinets for around $50 each.
Let the Pro Do the Important Things
When you're ready to start your kitchen remodel, make sure that the contractor is experienced with plumbing and electrical work.
This means they will know how to run water lines for a sink or dishwasher without damaging other parts of your home.
They will also be able to handle any situation when it comes to electricity no matter if it's installing a new circuit breaker or making sure your wiring is up to code.
The pros will know what needs to be done and how, so you can save time and money by letting them take care of it. They'll install your new dishwasher or faucet for a lower price.
---
Read Also:
---
Some Elements Will Require a Lot of Advance Notice
Some of the more complicated parts of your kitchen renovation project will require a lot of notice.
If you're planning on installing new flooring, for example, it's best to call in contractors weeks or months before demolition happens so they can come and take measurements while everything is still intact.
This way, there are no surprises when it comes to installation–they can come back when the timing is right and finish off your project.
Some elements of a kitchen remodel require lots of advance notice before they can be completed.
For example, the tile in your home will need to be removed and replaced with new tiles at least 24 hours prior to starting demolition on other parts of the house this makes sure you don't have any cracking or shifting when other things happen to your home.
Know your Budget
When starting a kitchen remodel, it's important to know your budget and stick with it.
There are many tempting things that can be added during this process granite countertops or new appliances, for example–but these need to come from somewhere else in the home-like setting up a savings account.
If you're worried about this, there are always ways to make your budget work.
One of the best is finding used appliances through online classifieds or sites like Craigslist this can cut down on costs from scratch and will help you find a style that suits your home design.
Timeframe
It will take around four to six weeks for a contractor to finish the remodel of your kitchen.
It can be longer if there are any complications, like water damage or asbestos in the home that needs removal first.
The timeframe is usually between four and six weeks–sometimes it's shorter depending on how much demolition work they have to do.
If there are complications, like asbestos or water damage, it can take a few extra weeks to finish everything.
Layout Functionality
When you're choosing a layout for your new kitchen, there are lots of considerations to make.
One is the functionality of how will people move around in this space? The other thing to consider is how the room functions as part of your home and what it means for both cooking and socializing when designing the plan.
It's important that you keep in mind how your kitchen will function as you're designing.
Think about the layout and what it means for things like cooking, socializing, and other activities.
It is essential to know what you want your kitchen to remodel to achieve. This will help guide decisions about materials and functionality, so there are no surprises when it comes time for installation.
Take the time now to think about how this space needs to function for it to be a success that way, once demolition starts, everything else can fall into place with minimal effort on your part.