Gardening aficionados understand that curating the perfect garden is akin to painting a canvas where every stroke matters.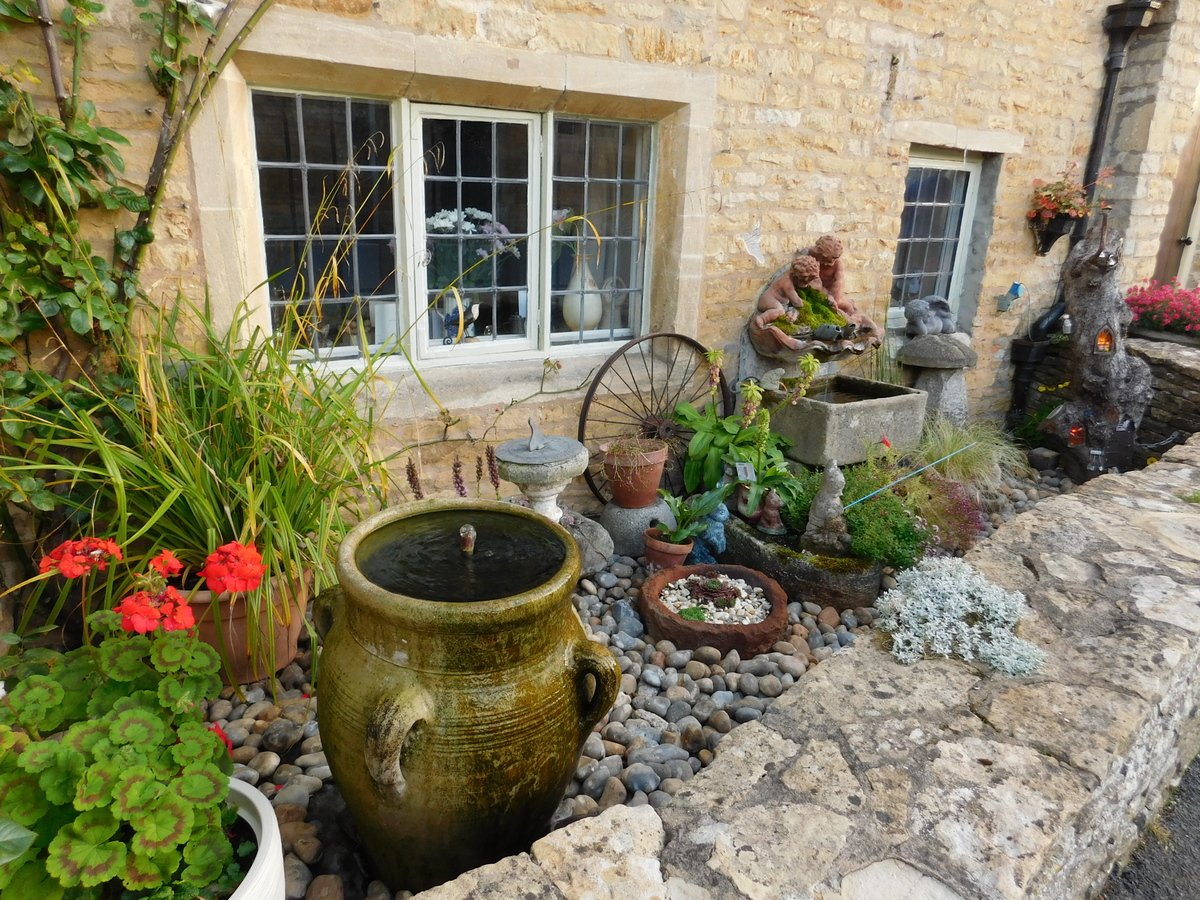 Just as an artist handpicks colors for a visual symphony, a gardener must meticulously choose plants, ensuring captivating blooms every season. Journey with us as we explore the craft of designing a garden that radiates beauty year-round.
Spring's Awakening:
As winter's chilly embrace begins to wane, the world starts to reawaken, and the first signs of spring emerge. The gradual melting of snowflakes and the gentle stretching of the day signal the beginning of this season of renewal. Spring is not just a season; it's a feeling of hope, rejuvenation, and a fresh start.
At the heart of this revival is a colorful tapestry of spring-blooming perennials and annuals. Local garden centers brim with these vibrant choices, each waiting to find its spot under the sun in your garden. From delicate tulips to resplendent daffodils, spring offers a visual feast for those who seek its beauty.
Among trees that herald this season, the Japanese maple stands out, with its ethereal buds and intricate foliage creating a mesmerizing visual. But, as every seasoned gardener knows, spring isn't solely about these early blooms. It's also the foundation, setting the tone and stage for the following seasons.
This time is about nurturing the soil, planning layouts, and anticipating the cascade of colors each subsequent season will unveil. In essence, spring is where the garden's symphony begins, each note meticulously chosen for the grand performance ahead.
Sizzling Summer:
Summer paints the world in warm hues as the days grow longer, and temperatures rise. This season calls for a robust garden that can withstand the sun's intense embrace. At the forefront are summer-blooming plants like the Joe Pye weed that not only withstand the summer heat but thrive in it, adding splashes of color to the sun-drenched garden.
But summer isn't just about vibrant blooms. It's also an opportune time to reevaluate and enhance the garden's design and layout. Imagine integrating a beautifully crafted winding path that guides visitors through the heart of your green haven.
Collaborating with a reputable paver company can bring this vision to life, creating pathways that enhance the natural beauty of your plants and flowers. Thus, while summer invites a plethora of blooms, it also offers a chance to elevate the garden's architecture, making it a harmonious blend of nature and design.
---
---
Fall's Fiery Palette:
Autumn, often dubbed nature's majestic curtain call, sees the garden transitioning into a kaleidoscope of vibrant hues. As the days grow cooler, flowering shrubs and plants transform magically.
Once green leaves, they gradually shift into rich ambers, deep reds, and radiant oranges. This season's brilliance particularly shines in areas primed for Landscaping in Springboro, where every corner seems to echo with the whispers of nature's artistry.
But fall's allure isn't solely limited to its blossoms. Deciduous trees, shedding summer greens, contribute immensely to this visual spectacle.
Their cascading leaves create intricate patterns on garden beds, and their overarching branches frame the sky in varied shades, offering an ever-changing canvas.
Each element, from the tiniest shrub to the towering oak, plays its part in crafting autumn's rich mosaic, a testament to the year's growth and the promise of renewal just around the corner.
Winter's Subtle Charm:
Winter, often viewed as a dormant season, can surprisingly be a time of quiet splendor in the garden. With the right choices and a thoughtful approach, gardens can radiate a unique beauty amidst the chill. Certain flowering shrubs brave the cold, displaying blooms that stand out, their petals adorned with delicate frost crystals, capturing the essence of winter's magic.
But the appeal of winter gardens extends beyond just blooms. They invite introspection and a deeper connection to nature's rhythms. The stark contrast of bare branches against a cloudy sky paints a minimalist yet mesmerizing picture.
The gentle blanket of snow draping over plant silhouettes adds a touch of tranquility, softening the landscape. In these peaceful moments, gardens are not asleep; they're merely whispering, reminding us to find beauty in simplicity and stillness.
Beyond Blooms – A Holistic Approach:
A garden is a tapestry woven with much more than its vibrant blooms. It's an intricate blend of elements, each contributing to a harmonious whole. The foliage, with its myriad shapes, sizes, and colors, adds depth and layering, playing a backdrop to the radiant flowers.
Trees stand tall, like sentinels of time, their trunks telling tales of years gone by, and their canopies providing shade and structure. Versatile and varied shrubs serve as the middle layer, bridging the gap between the understory and towering trees, often bursting with berries or adorned with their own subtle blossoms.
But the delicate ballet between these components truly sets a garden apart. As seasons shift, so does this dance. Spring might see a cherry tree in full blossom, framed by the fresh green of ferns below. Summer might showcase the dappled shade under an oak, highlighting a patch of lilies. Fall brings out the russet tones of deciduous shrubs, contrasted against evergreens. And in winter, the architectural beauty of bare branches takes center stage.
This cyclical, ever-evolving synergy ensures a garden remains a place of wonder and discovery. This canvas repaints with each passing day, beckoning visitors to pause, appreciate, and immerse themselves in nature's artistry.
In Conclusion:
Crafting a garden that dazzles through every season is a harmonious blend of meticulous planning and artistic flair. It's about envisioning a space that tells a story throughout the year. Each season paints its chapter with its colors, textures, and fragrances palette. Spring whispers promise with its budding blossoms, while summer sings a song of vibrancy.
Fall then sweeps in with a golden embrace, and winter silences the scene with its serene beauty. In this ever-changing tableau, you, as the gardener, are both the storyteller and the audience. So, set forth on this horticultural journey, letting every season unveil its treasures. Here's to the stories your garden will tell and the joys it will bring. Cheers to year-round gardening magic!