People of today are becoming more conscious about living clean and natural lifestyle in all areas of their lives. From the food they eat to the household products they use, they will choose to buy items that are as natural as possible. With this trend, organic, natural and environment-friendly products skyrocketed in popularity.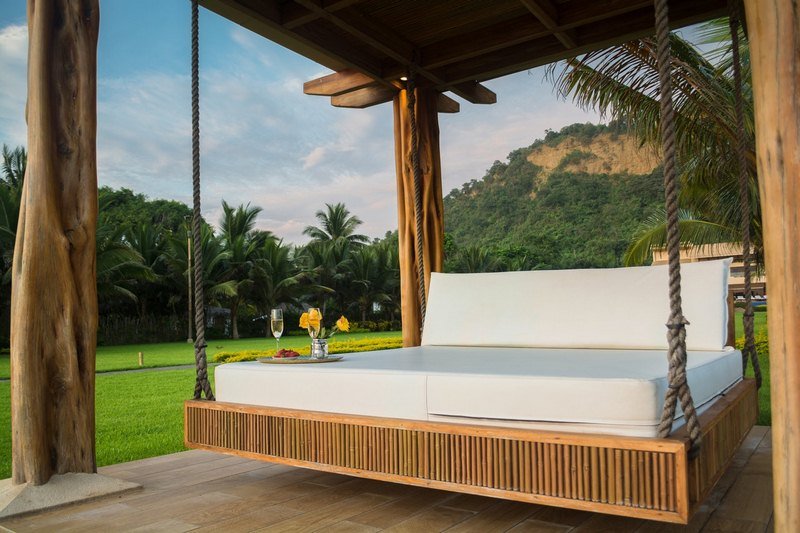 The mattress is not an exception to this. With a lot of studies claiming how mattress affect the quality of our sleep, you might be tempted to purchase one.
5 Helpful Tips to Consider When Buying an Organic Mattress
But before you grab your purse, consider the tips below to ensure you get the quality organic mattress you deserve.
Make Sure They're Certified Organic
For a mattress to be considered organic, it should pass the "Global Organic Latex Standards" or GOLS. It means that it should be made 95% certified organic products.
Most companies include very little certified organic as this is costly and scarce. When buying an organic mattress always ask if it is made of 100% certified organic or close to it, especially if you are shopping mattresses for kids. Have the seller explain each layer. Check for the GOLS and Global Organic Textile Standard (GOTS) logos. These logos will certify that the mattress is really organic.
---
Must Read:
---
Know the Materials
Mattresses that are advertised as organic may also contain materials that are toxic. Avoid mattresses made with chemical-based fire retardants, anti-fungicides, boric acid, antimony, formaldehyde and chlorinated tris that cause reactions to some people. These chemicals are also linked with skin irritation, kidney damage, and respiratory and neurological issues.
Typically, an organic mattress is made from certified organic latex foam as the support layer, topped with organic wool and wrapped in certified organic cotton. Also, most organic mattresses are made without glues or adhesives, which make them free from chemical odours.
Look for naturally derived ingredients like soy-enhanced base foam, organic cotton, tree-based latex and sustainability harvested woods. Not only do these products are hypoallergenic, they also help dust mites, bacteria, and mould at bay.
Go Under the Covers
Eco mattress designer Danny Seo cautioned buyers that when looking for a natural organic mattress, make sure certifications apply to the whole item and not just certain components. Walt Bader, president of organic bedding brand Lifekind and author of Toxic Bedrooms: Your Guide to a Safe Night's Sleep says that you should not be afraid to ask about the raw materials, the additives and even the production facility.
Say No to Spring Mattresses!
There are two reasons why you should not be buying a spring mattress. First, in a recent study, there is a strong correlation between melanoma cancer and spring mattress. The first line of evidence is from the 2007 study in Sweden which revealed a link between the incidence of melanoma and the number of FM and TV transmission. The study suggests the possibility that electromagnetic radiation from TV could suppress the immune system and promote cancer.
In the U.S., box springs and bed frames are made of metal that are of the same length as the FM and TV transmissions. Sleeping on antennas makes the body exposed to amplified electromagnetic radiation which promotes cancer.
Another thing is that the spring mattress act as an incubator for dust mites, faeces, mould and mildew since the spring is creating spaces for these things to fester in. Do not be surprised if your spring mattress doubles its weight after 10 years. With this being said, it's a big no-no to spring mattress.
Take Your Time
Do not be afraid to take your time and test out a variety of sleeping positions before buying a mattress. Doing so will ensure compatibility with it. According to an expert, customers spend as little as two minutes laying on the mattress, a far too short for something so important.
If you are buying online, you should give the company a call so they can give you recommendations based on your height, weight and sleeping habits. Many companies will also send a sample of their material to ensure there are no allergies. Also look for mattresses like from counting sheep mattress reviews to know customer's feedback about the product. Make some research and do not be afraid to ask.
Takeaway
Buying an organic mattress might be costly for you. An average conventional latex or spring bed will cost you around $1000 to $15000 compared to $2000 to $2500 for an organic one. Before buying an organic mattress, it is also wise to consider your budget.
However, if you want to reward yourself with a quality sleep after an exhausting job, consider the tips above. These tips will ensure that you get the quality organic mattress you truly deserve.