Before getting straight into the details of what appliances and damages are compensated for by Choice Home Warranty, here is a quick little overview of what a home warranty is, what it covers, and if it is worth investing money in.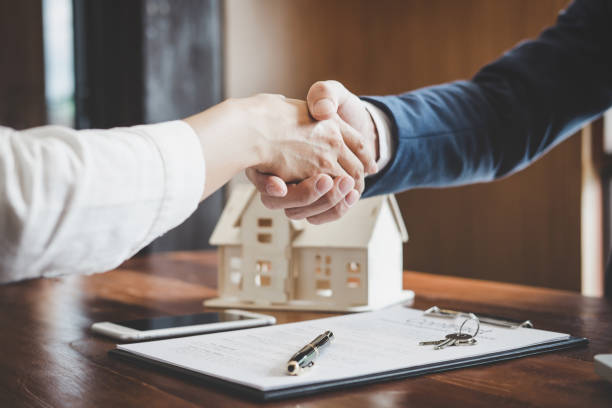 What is a Home Warranty?
It is essentially a contract between a homeowner and a home warranty company valid for a specific period. It makes the home warranty company responsible for the costs of the replacement, repair, and maintenance of essential household systems and appliances that have been given out due to normal wear and tear from use.
Even within a home warranty company, there are various plans that homeowners can choose from; these plans vary based on the number and kind of appliances and systems the plan covers, the size and type of the home, and the place of residence, among other factors.
While the popularity of purchasing home warranty contracts differs between states, it still stands that millions of home warranty contracts are sold in the U.S. every year.
Let us first take a look at what Choice's warranty covers so that there is a better understanding of what a home warranty is and is not.
Appliances and Damages Covered by Choice Home Warranty
The basic plan home warranty will allow the buyer to cover the cost of repair and maintenance of:
Heating systems and ducts
Whirlpool bathtub
Plumbing stoppage
Kitchen appliances, including the oven, range, stove, cooktop, dishwasher, and built-in microwave
Electrical systems
Plumbing systems
Garbage disposal
Exhaust fans
Garage door opener
Ceiling fans
Water heaters
However, in an instance where the customer prefers to opt for a comprehensive plan instead, to ensure coverage of a few other items, here are the items that the entire plan will cover in addition to those covered by the basic plan:
Clothes washer
Clothes dryer
Air conditioning
Refrigerator
Buyers of a home warranty can even go a step up and adjust their plan to include other extra items that are not commonly found in homes, such as:
Septic system and septic tank plumbing
Sump pump
A second refrigerator or a stand-alone freezer
Central vacuum system
Pool and spa
Well pumps
Roof leaks
This level of customizability in the plans offered allows buyers of the home warranty to only pay for what they need for their home and cut down on unnecessary expenses.
---
Read Also:
---
Should Homeowners Invest in a Home Warranty?
Home warranties are a good idea for homeowners who own expensive appliances and systems. A repair and replacement of damaged items through a home warranty contract will be a cheaper alternative to spending money on purchasing replacements or paying for repairs on their own.
Homeowners can also avoid the stressful process of trying to rope in trustable contractors to carry out high-expense maintenance, among other benefits.
Appliances and Damages Not Covered by Choice Home Warranty
Now that there is a clearer understanding of what items the home warranty does cover, here are the damages and appliances that are not included in the home warranty:
Note that there is a ceiling amount to the repairs and replacements available through the home warranty.
The warranty does not cover the malfunctioning of included items and systems: the causal factors for the malfunctioning include rusting, corrosion, sedimentation, mold, misuse, mildew, improper maintenance that goes against manufacturer's instructions, cosmetic items, missing parts, structural variation, doors, and knobs amongst other things. A detailed discussion regarding what the warranty covers and does not is always recommended as it will help homeowners understand the best way to take advantage of the service contract.
The warranty does not cover replacements resulting from parts problems within the first 30 days of the contract.
The warranty does not come inclusive of any commercial-grade systems or appliances in the home.
The choice may also compensate homeowners through cash in some cases instead of an actual replacement.
The warranty extends to single-family homes, condominiums, townhomes, new construction homes, and mobile homes under 5000 square feet. It helps to keep in mind that a bigger space will differ accordingly in terms of the fee.
The contract does not cover damage caused by natural disasters and 'Acts of God', amongst a few other reasons for damage.
It should also be considered that while Choice does cover items past their manufacturer's warranty, defects in the product owing to a fault of the manufacturer are not included in the contract.
The warranty does not cover damages and breakdowns due to the deliberate and negligent use of the items included in the warranty. Still, repair and replacement services are offered if damage results from normal wear and tear over time.
Keeping these points in mind will help potential buyers of home warranties be more aware of how they can make the best out of a home warranty and avoid the stress that often comes with high-cost repairs and replacements in their homes.