Are you planning to remodel your bathroom in the next few months and want to know about the latest trends?
Have you always wanted to create a special and beautiful bathroom design just like the celebrities and A-Listers have?
Do you know about the best trends, materials, and fittings, which are quite the rage in bathrooms in 2020?
A bathroom renovation or a home makeover can signal a new start for your life. It can be a new marriage, or the birth of your first child, or even your first home. No matter what the occasion, you be rest assured that it demands a proper and celebrated makeover.
Many of us aspire to have the best-looking bathroom. According to home designers, people tend to spend extra and even go beyond budget to renovate two areas of their house- kitchens, and bathrooms.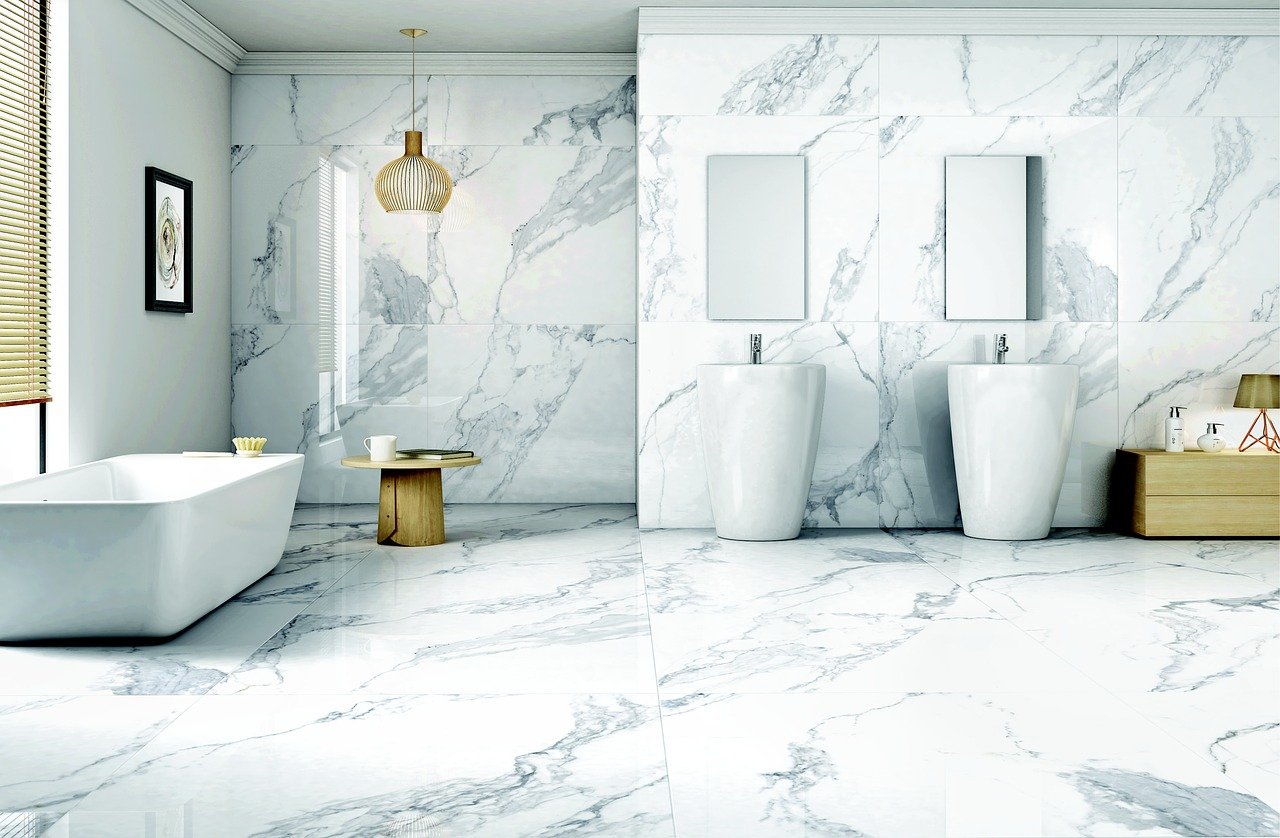 In this article, we are going to look at the top five trends, which should find a place in your bathroom renovation project. We asked for the recommendations of some of the best interior designers to compile this list.
List of 5 Best Bathroom Trends for the Year 2020
---
Read Also:
---
1. Brass Finishing on Lightings and Fittings
If you have ever been to any heritage properties like castles and villas, you will see how brass had been extensively used in different areas. Using brass in your bathroom lends it a royal and sophisticated air. You can use brass on areas like lighting stems and other fittings.
It should be pointed out that water-related fittings should not have brass coatings, as they tend to be reactive with water and fade easily. You can use brass on bathroom mirrors (brass borders) to impart a luxe appeal to your bathroom ambiance.
2. Natural Lighting and Ventilation
Using French windows in your bathroom might be one of your best investments. Large windows, which allow for sunlight and natural ventilation, are quite in vogue in 2020. Apart from being aesthetical, pleasing natural lighting and ventilation serve a functional end.
If you are looking to redo your bathroom, make sure to keep windows and allow for natural ventilation. This helps in keeping bad stenches away and allows for air circulation. Sunlight can also be very uplifting and positive.
3. Chrome Bath Fittings
A beautifully sculpted chrome hand shower does not have a parallel in this world. The experience, the visual beauty, and the functionality can all make your bath experience a truly unforgettable one.
Quality Kohler Luxstone Shower is intricately designed, comes with a long warranty, and is a celebrity favorite according to home décor experts. These will impart a luxurious feeling to the entire bathroom décor.
4. Integrated Smart Lighting Solutions
No one wants to see ugly-looking bulbs and tube lights in their bathrooms. This was a trend, which might have been popular in the seventies. The year 2020 is all about hidden and smart lighting solutions. These lights go on as soon as you enter the bathroom and shut down after you have left.
Not only are they found in the homes of the rich and successful, but they are also affordable and easy to maintain. In addition, they are convenient and effective power-saving mechanisms. How many times have we forgotten to switch off the lights after we leave?
5. Arbled Wall Textures
Another new trend rapidly making waves in 2020 is marbled walls. If you cannot afford real marble on your walls, you should not worry. There are many great and stunning-looking home décor companies producing wallpapers that exactly mimic the look, texture, and feel of marble.
If you really want your bathroom to stand out, you can start by changing something as small as the wallpaper. This is sure to lend an aristocratic air to your bathroom and make you feel satisfied with your efforts.
The Final Word
Home décor experts state that even if you are unable to do all the renovation work at the same time, you can divide it up and follow through on it in a couple of years. Every trend lasts a few seasons before it is replaced by something else.