Nearly 75% of Americans say buying a home is a priority.
While purchasing your first property is a massive achievement, it's important to thoroughly inspect the listing before sealing the deal. Perhaps you've found your dream home but you're not sure how to evaluate it for potential issues.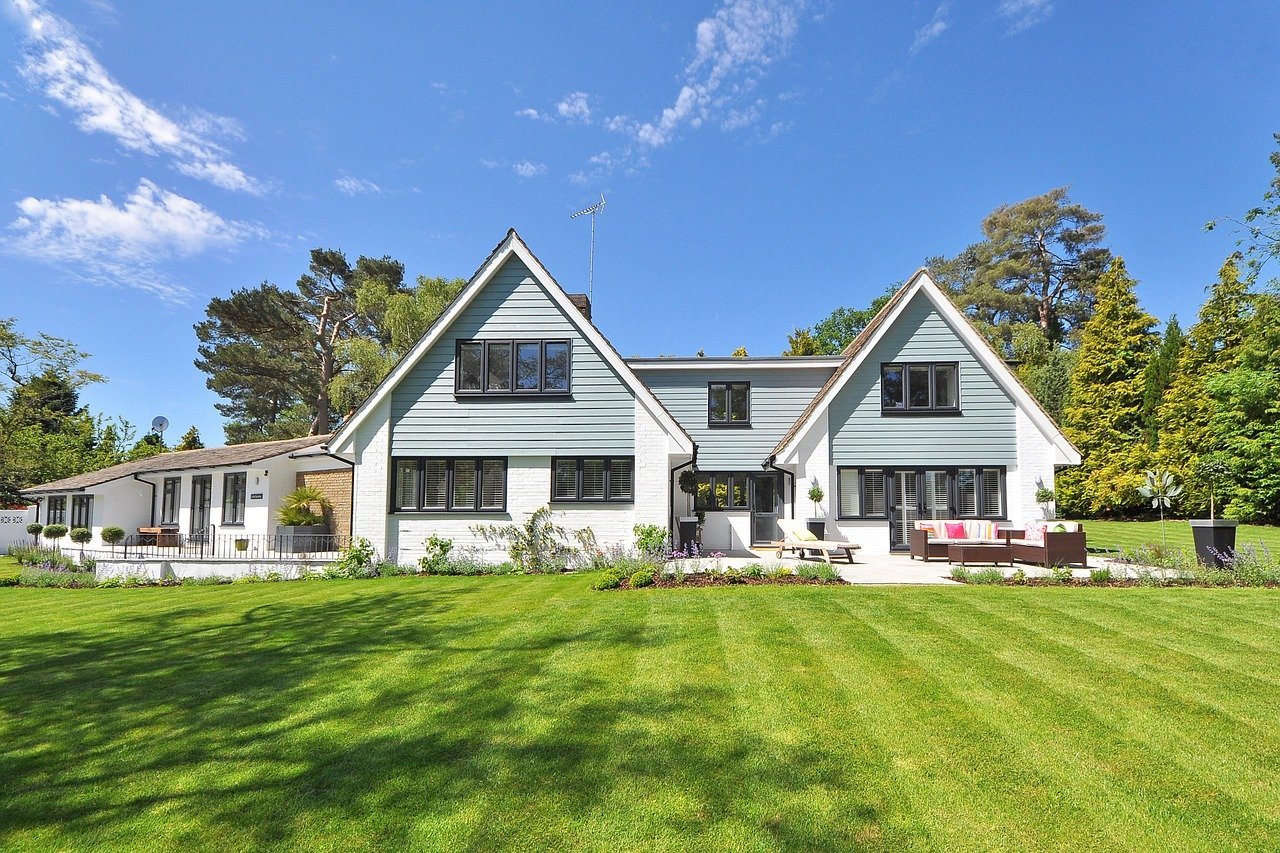 Sound familiar? If so, you've come to the right place. Here are tips on buying a home as-is.
---
Read Also:
---
1. Lots of Houses for Sale in the Neighborhood
When buying a house, consider the neighborhood and how many properties are up for sale. If it seems like every other house is, then ask yourself why.
It could be because the neighborhood is about to have year-long construction nearby or it's socially or economically taken a turn for the worst. If you're still adamant about buying a home here, be aware that you may face problems later on.
2. Strange Smells in the Property
One of the worst home warning signs is if you notice a strange smell once you enter the property. Perhaps it smells like sewage, mustiness, or smokiness.
If so, then it's likely this home has been staged to look better than it is. Bad real estate agents will find ways to cover problems like poor sewage piping, mold, water or smoke damage, and even pests. Because of this, always follow and trust your nose while you're house-hunting.
3. The Roof Looks Outdated
When buying an old house, make a beeline for the roof. It's easy to overlook the interior aesthetics and imagining your furniture there, but if there's a dodgy roof then you may need to replace it, costing you a small fortune.
Before arriving at a real estate deal, look at the roof to see if the shingle edges are curled, patches are missing tiles, the shingles are cracked, and if there is any roof debris in the gutters.
The last thing you want is a massive roof repair bill after buying your new home so get a home inspection first to be safe.
4. Dodgy Plumbing
When considering warning signs for the property, inadequate plumbing is at the top of the list.
During the house tour, turn on and off the faucets in the kitchen and flush the toilets. Consider the water pressure, color (there should be no discoloration), and make sure the toilet doesn't leak while flushing. You should also check the age, location, and how well the water heater is to ensure there are no cracks in the pipes.
If you notice issues, ask a certified plumber to inspect the system and if there are problems, see whether the costs fit in your budget and if the property is worth the money.
5. Structural Damage
On your house tour, check the property's foundation, as it's one of the most important aspects of a home.
Check whether there are cracks in the drywall, gaps around windows and doors, and the basement is fully sealed to prevent water from seeping in.
There are warning signs to look out for too. For instance, the homeowner may have painted over signs of water damage which eventually causes more mold to fester.
It's important to hire a house inspector because they'll know popular tricks homeowners use to cover up structural damage.
6. Poor HVAC System
We rely on a robust HVAC (heating, ventilation, and air condition) system to cool and heat our home throughout the year. It's a fortune to replace, so ask how old the system is when it was last serviced, and the brand.
It's important to note that HVAC systems last around 30 years so if theirs is old, they should have at least had it recently serviced.
7. Inferior Electrical System
Poor electrical work is common in older homes so be mindful of this. If not, it could be a fire hazard, and replacing the system is expensive.
During the inspection, check the main fuse box to ensure it's in good condition and see if there are exposed wires that don't lead to anything. If there's significant work, as the owner for a price reduction or ask them to pay for the repair work before buying the property.
8. The Listing Price Is Too Low or High
Avoid homes that have a cheap listing price as it's a sign of major problems. It could highlight structural repair issues like roof repair or foundation damage.
But if you're dream home is a fixer-upper, a high price could be overinflated. Check by looking at the county appraisal district website and if it's 20% beneath the value, then it's a good price for a fixer-upper. Just don't forget to add in potential repairs.
9. A Lack of Curb Appeal
Curb appeal is how attractive property is from the sidewalk in the buyer's view.
When you pull up to the house, consider how the property looks and if there are signs of neglect or disrepair. If there is, there's a high chance that the interior is just as bad.
10. High Turnover Rate
Find out how many owners have had the property or how often it's been put on the market. Even if the house has no problems or damage, it could highlight noise problems or an issue with the neighborhood.
It's important to seek out information because you don't want to lumber with a property you want to sell after a year. Note, the average American stays in their home for 13 years so consider this before making a deal.
That's Everything About Buying a Home As-Is
Now you know our 10 tips about buying a home as-is.
You must hire an inspector to check the plumbing, electrics, HVAC system, and see if there's any structural damage. Check out the neighborhood and consider how many homeowners are selling.
Once you've done your research, you can feel confident in the knowledge that the property will make the perfect home. Good luck!
Did you find this article helpful? If so, check out our other Real Estate-related posts.