No pressure, but your kitchen countertops are a big deal. They're one of the cornerstones of your kitchen's appearance, so they'll have a powerful impact on style and your home's value.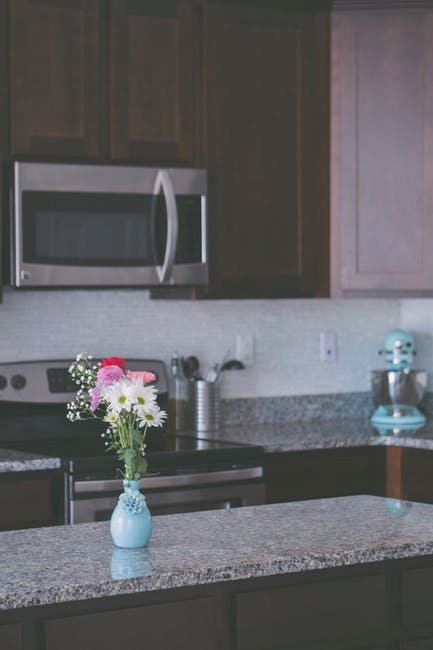 Pros and Cons of Using Silestone for the Job
When you choose your new countertop, making the right decision comes down to doing your research. One option some homeowners forget to consider is Silestone. Here's how to know if it's the right choice for your home.
---
Read Also:
---
Benefits of Silestone Countertops
Silestone may not be as well-known as granite or marble, but it's can offer a variety of unique advantages.
Variety of Options
Silestone is a man-made material for countertops. It's made by binding small pieces of quartz together in a hard resin.
Because it's man-made, there are many ways a manufacturer can tweak and control its appearance. As a result, Silestone comes in many colors, patterns, and arrangements. It's likely that you'll be able to find a great fit for your kitchen.
Resistance to Bacteria
Whether or not you use your bare countertop for food preparation, no one wants their kitchen countertop to harbor bacteria. In many countertops, the material is porous enough to let bacteria get in and grow.
Silestone, on the other hand, is not porous. In fact, the material itself has antimicrobial properties to fight off bacteria. Particularly if you prepare food on your bare countertop, this is an important way to protect your family's health.
Low Maintenance
As we mentioned, Silestone isn't porous like many other types of countertops. That solid surface doesn't just keep out bacteria but stains as well. This benefits you because it makes Silestone low-maintenance when you compare it to granite, for example.
Homeowners with granite countertops need to seal their countertops every year to keep out stains and bacteria. Not only does this take time and work but it's an added expense. With Silestone, you can eliminate that annual job.
Predictability
Time and time again, homeowners go through the same disappointment. They pick out a sample of granite or another natural stone. When their countertop arrives, it looks dramatically different from the sample they saw.
With natural stone comes natural variation. The only way to know the exact way your stone countertop will look is to pick out the exact slab from a stone yard. Not every homeowner has the time or even the opportunity to do this.
Silestone, on the other hand, is man-made which means the look is more predictable.
Radon Safety
Most people associate nature with health, so they believe a natural stone is a better addition to their kitchen. In truth, natural stone introduces risk into your home: radon.
Natural stones emit a gas called radon. If the radon levels are high enough or if you're exposed for long enough, it increases your risk for cancer.
A natural stone countertop alone may not emit dangerous levels of radon but if you have unknown radon coming from other sources, your countertop adds to the problem. Silestone, however, releases little or no radon.
Disadvantages of Silestone Countertops
As great as Silestone's benefits sound, they aren't the whole story. There are some disadvantages to consider as well.
Heavy Weight
You might think solid stone countertops are heavy, but Silestone is more extreme. In fact, it requires added support in your cabinets to hold it up.
Before it's time to install your Silestone countertops, a specialist needs to inspect your cabinets. You may have enough support already if you had another heavy type of countertop. If not, it adds an extra step to your project.
Vulnerable to Heat
If you're in the habit of placing hot pots and pans on your countertop, you'll need to break that habit when you get a Silestone countertop.
Silestone uses resin to bind the pieces of quartz together. Unfortunately, the resin is not heat-proof. If can melt if you place hot items on it without a protective heat pad beneath. When that happens, it's rare to be able to repair the countertop well.
High Price
Quartz is a high-end stone and it has a high-end price tag that goes with it. That high price extends to Silestone. As far as countertops go, it's one of the more expensive options.
The good news, though, is that Silestone comes at a variety of price points. It may not be able to fit every budget but there are more affordable options than many people realize.
Seams
An important factor in choosing your countertop is the size of the slab your material of choice has. In an ideal world, your countertop would be one solid piece with no seams.
With Silestone, though, that is unlikely. Silestone countertops are vulnerable to having visible seams.
This isn't to say that every Silestone countertop will have clear seams. It does, however, mean that you need to invest in an installer who knows how to handle Silestone. Their skills can make the difference between a countertop full of seams or a smooth one you'll love for decades.
Finding Your Perfect Countertop
Your countertops have a big job to do. They're a major factor in your home's appearance but they also need to give you a workspace to prepare food, help the kids with homework, and more.
Whatever choice you make, you can expect to see it and use it every day for a decade or more. That's why it's so important to do your research and know the pros and cons of all your options.
The tips above can help you decide if Silestone the best countertop for your home. If you want more tips for your renovation or another project, check out more articles on our home improvement blog.