How to Name Different Types of Evergreen Trees. Evergreen trees are nature's way of providing us with shade, cover, and privacy for our homes. There are many different types of evergreens to consider when looking for a shade tree. Choosing an evergreen for your home will be much easier once you know how to name different types of evergreen trees.
How to Name Different Types of Evergreen Trees
There are two types of evergreen trees: conifers and broadleafs. In order to name different types of evergreen trees, it is important to learn how to identify them. While the term "evergreen" implies that these types of trees never lose their foliage this is actually a misconception when considering the conifer.
Trees belonging to the conifer category such as the Colorado Blue Spruce, Scotch Pine and other narrow-leaf evergreens with needle-like foliage actually do drop some of their leaves during the winter. "Evergreen" refers to the fact that although they do drop some of their needles, they do retain most of them. Broad-leaf evergreen trees, however, such as the Magnolia and Live Oak, truly keep their leaves throughout the fall and winter.
Must Read:
Types of Evergreen Trees #1: The Camellia
The camellia is a truly a treasure in the wintertime. A broad leaf evergreen, the camellia is a versatile specimen than can be used in many ways. Classified as a shrub, the camellia can also be pruned into a small tree, as it reaches a mature height of 15 feet tall.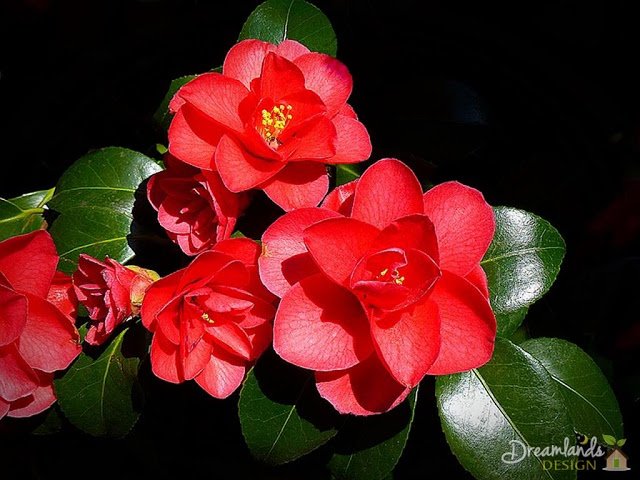 Camellias come flower in a variety of colors as well, ranging from soft yellow to deep red. They can be used as stand alone specimens or planted in a row as shrubs against a house for colorful appeal. The camellia gives the added benefit of flowering in the fall and winter when other ornamentals do not.
Types of Evergreen Trees #2: Blue Spruce Trees
The Colorado blue spruce is the Colorado state tree. The smaller varieties of the blue spruce are usually preferable for use as Christmas trees. Generally, the blue spruce is slow growing and long lived. Because of it's smallish to medium size it is often used as an ornamental or as a windbreak.
When used as a windbreak it is best to group several medium size spruces together to form a screen. The blue spruce can also be used in a wildlife habitat as a nesting site for wild birds because of it's dense needle like foliage. The blue spruce has many uses, including kindling for firewood, but for the most part it is most often used for ornamental purposes.
Must Read:
Types of Evergreen Trees #3: Magnolia Tree
The magnolia tree is a popular broadleaf evergreen tree in the south, although it is being cultivated to grow in northern climates. With waxy, bright green leaves, and large fragrant flowers, it has become a beacon of old time southern hospitality. Versatile, it prefers sun, but can tolerate shade as well. It can be used as a specimen tree, in groupings, or planted in a row to divide property lines.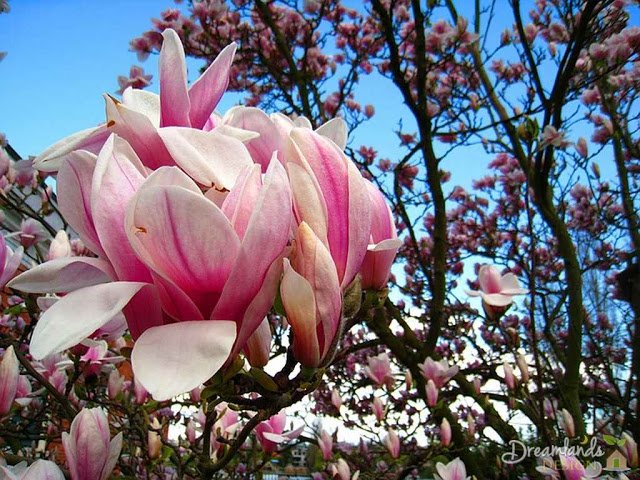 Soaring to heights of 90 ft at full maturity in some cases, the magnolia tree is an evergreen that can provide, shade, privacy, fragrance, and ornamental value all in one tree.
Types of Evergreen Trees #4: Juniper Tree
The Juniper tree belongs to the conifer family and will tolerate a wide variety of soil types. It makes for an excellent addition to a wild life garden as it provides cover and nesting areas for the local wild birds. Juniper trees are generally used for ornamental purposes, but the wood is very valuable for commercial reasons. It is used to make pencils, cedar chests, and fence posts. The wood also has medicinal value and is used in treating ailments such as colds, coughs, sore throats, and even cancer.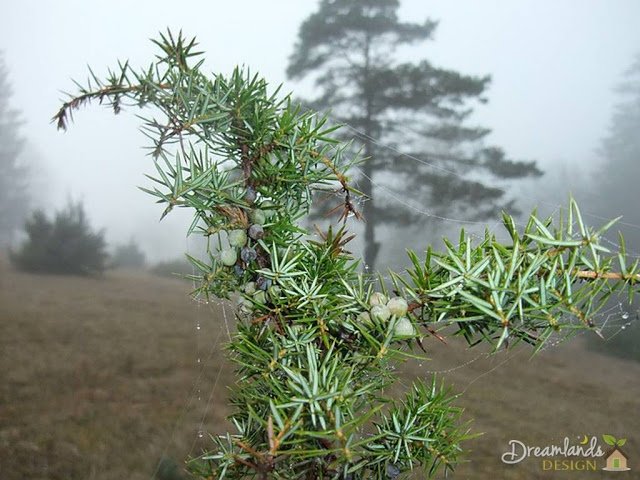 While this is just a short list of types of evergreen trees, there are many more available for your enjoyment. Versatile, evergreens can be grown in the sun or shade depending on the variety, so there is sure to be one to fit any landscape purpose.
Types of Evergreen Trees #5: Honeysuckle
While the honeysuckle is commonly thought of as a shrub or vine, there are several varieties that actually grow into trees, soaring to heights of around 90 feet, such as the New Zealand Honeysuckle. Honeysuckles are great for attracting butterflies hummingbirds and adding fragrance to the garden.
There are many other varieties of the honeysuckle, some growing to only 7 ft in height, and these can be pruned into small trees. The flowers of a honeysuckle vary according to species, but come in colors from white to orange to red. Some provide wonderful fragrance for the garden, while others, such as the cape honeysuckle only provide a spot of color.
Must Read:
Choosing Different Types of Evergreen Trees
Once you learn how to name different types of evergreen trees, choosing one for your home landscape will be much easier. When choosing an evergreen tree, be sure to consider how large it will become at full maturity when considering a planting site. Do not plant it too close to power lines, neighboring properties, or your home. With the many types of evergreen trees available, there is sure to be one to fit your needs.
References on "Different Types of Evergreen Trees"