We adopt various versatile aspects in order to make our home look more beautiful, whether it is about maintaining an aesthetic theme of our house or even making it more presentable to our own eyes.
There are so many interesting as well as efficient aspects that are being designed in order to create our residence more attractive.
The most convenient forms that are appealing in the eyes of the users are DIY or do-it-yourself components that make the process more convenient for us.
Crochet is one of the most efficient arts that portrays an effective source to enhance the beauty of our home.
Looking into variations in options, you can make your home look more ethnic creating things with a crochet style.
With increasing trends, so many amazing crochet machines are being designed in order to provide us with versatile assistance in creating things with crochet as well as knitting and weaving.
These machines are useful in so many ways to help us improve the décor of our home with ease and convenience.
The versatile crochet machine is provided by Sentro, as the platform provides an effectively designed crochet machine that offers convenient crocheting along with knitting and weaving with all helpful for all the users, acting as a knitting & weaving machine as well, while assisting to make the house look more aesthetic in the eyes of residence as well as visitors.
Although it is necessary to be familiar with the art of crochet or how to use the crochet, knitting, and weaving machine.
Using a Crochet Machines, a Knitting & Weaving Machine
The Crochet machine, also familiar as the title of the crochet knitting machine, is one of the useful and remarkable devices that automate the process of crochet, providing for faster along with more efficient creation of fabric, creating so many creative things for our houses.
The machine is so convenient to use that it offers all DIY steps and helps us to create useful as well as beautiful things for our house.
So, let us look into a step-by-step guide on the process of how to make effective use of a crochet machine:
1. Selection of Yarn and Setup:
The initial step of crocheting begins by choosing the appropriate yarn for your project as per your requirements and preference.
Look into considering the thickness that you want to weave in, the color, along with the material.
Move forward to thread the yarn you have selected through the guide provided for the machine as well as feeders.
Make sure the yarn is properly positioned as per the selected patterns or your preferences while making sure it is smooth and even from crocheting. It works to create too many amazing things for your house.
2. Setting-Up Machine:
After that, going as per the type or category of crochet, knitting, and weaving machine you have, you will be required to choose the stitch pattern that you desire or even adjust the provided options of settings on the machine, enduring more ease and convenience.
You can easily consult the user manual for the crochet machine for specific instructions that you want to look into. It makes the act more efficient and DIY for any user.
Moreover, ensure that the machine is set up correctly, as per the pattern and style you have selected so that the knitting would work effectively and cause no inconvenience.
3.  Begin the Process of Crocheting, Knitting, and Weaving:
Next, comes the point to turn on the crochet machine while positioning the yarn in front of the hook that is being provided in the machine.
Start the process of crocheting and knitting by easily activating the mechanism of the machine.
It could be added that the machine will automatically work to create beautiful and well-formed crochet stitches as per your preference, based on the settings, working on your inputs.
The hook of the crochet machine will expertly work to pull the yarn through each loop, creating the wanted patterns of crochet, and also enabling the beautiful patterns of knitting and weaving.
4. Adjusting and Monitoring:
As the process of crocheting machine is running and going as per your set patterns or even knitting with convenience, make sure that you monitor the progress and design of the crochet fabric, while paying attention to the format of tension, stitch formation, along with that overall quality.
In case you require, make the adjustments as per your preferred changes to the setting of the crochet, knitting, and weaving machine in order to achieve the results that you want.
Making sure the stitches are even working in accordance with your intrusions as well as consistent throughout the making of the beautiful fabric or any other piece of decoration you feel like creating.
5. Ending the Fabric or Piece of Decoration:
Lastly, continue the process of crocheting until the needed length of fabric or piece of decoration reaches the desired results.
Once you are finished, make sure that carefully remove the created fabric from the machine properly. Along with that, secure the end of the fabric in order to prevent unraveling the entire creation.
Now you get a piece of crochet fabric ready as per the pattern you have set for use in your decided home decor project.
Whether it is about creating beautiful tablecloths, hand-knitted baskets, or even many more items that enhance the beauty of your house.
Note to Remember:
Make yourself familiar with the fact that using the crochet machine, knitting machine, and weaving machine can be a rewarding as well as creative experience.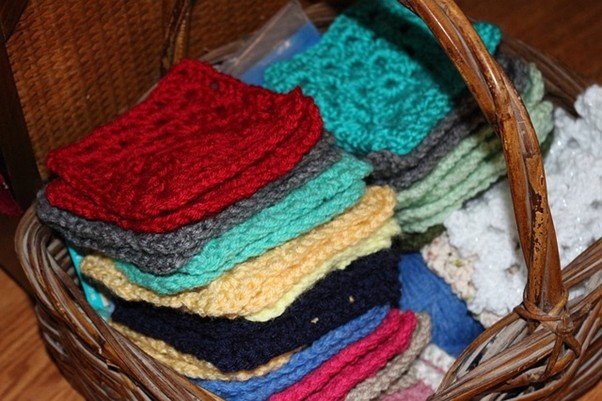 The machine provides efficiency along with precise fabric creation mediums for home decor projects as per your needs.
As with any craft, extending toward practice, experimentation, as well as familiarity with a certain machine is necessary to attain the best outcomes.
Whether you are making intricate crochet designs, some cozy knitted fabrics, or even working for structured woven textiles, the probabilities for home decor items could quote as limitless with the effective use of these creative machines.
Benefits of Crochet Machines or Knitting & Weaving Machines for Home Décor
After looking into all the points or steps that help us use the crochet machine effectively in order to make creative and amazing things for our house enhancing the décor with ease and convenience, let us now look into the factors that could tell us about all the advantages we could attain while using this machine for crocheting, knitting, and weaving.
So, let us go through the following points of benefits:
1. Intricate and Attractive Designs:
The foremost point of benefit to look into while we discuss the benefits of crochet machines for decorating our house with our own hands and creativity is that crochet machine has the potency to make intricate as well as delicate designs, creating them suitable as per your requirements for producing decorative doilies, extending towards aesthetic lace trims, along with embellishments for your home decor items whether it is about taking the example of tablecloths or even curtains.
2. Unique Customization:
Another factor is that the crochet machine provides chances for easy as well as unique customization of patterns along with colors, providing home crafters an effective point to tailor items for home decor in order to match certain styles of the interior as per your creative preferences.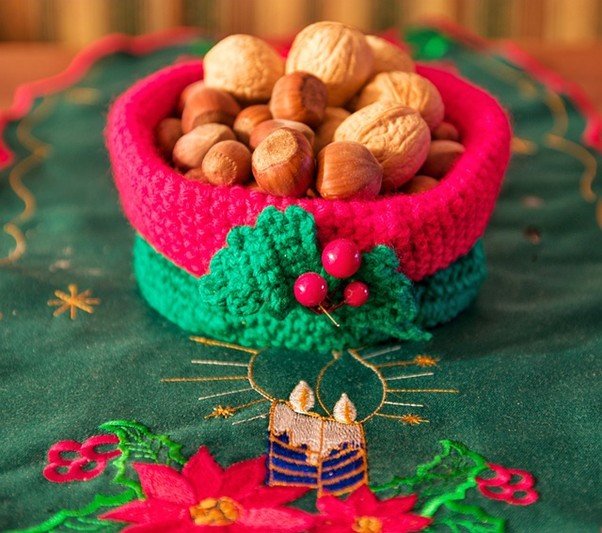 The crochet machine is effective for creating all the items easier to create turning into a compelling DIY component that assists our home's decoration.
With unique customization, you could make your home look more ethical through simple steps.
3. Efficiency and Speed:
Further ahead it could also be added that a crochet machine or knitting and weaving machine has the potency to produce detailed patterns of crochet and weaving designs much faster as compared to hand-crocheting, turning it more ideal and useful in order to produce large quantities of pieces dedicated to home decor consuming a shorter time frame.
So, while looking into all the benefits of this machine, it could easily be said that crocheting, knitting, or weaving turns out more convenient.
4. Enhanced Versatility in Materials:
Crochet machines have the tendency to work with variation in the categories of yarn as well as even incorporating other materials whether it is about ribbons or cords, enabling endless probabilities for unique and creative designs affiliating with home decor.
So, you could use the machine improvising the quality of your creation with simple moves of knitting through the machine, from creating your house look more presentable in the eyes of the visitors as well as the residence.
5. Creative Colorwork Possibilities:
Crochet and knitting machines have the effective potency of incorporating various colors as well as intricate and unique patterns effortlessly and with great convenience, providing all the home crafters a chance to make it visually stunning along with eye-catching items of home decor.
It provides the chance for creating the items we want to place at our house increasing the level of attractiveness with ease.
6. Seamless and Innovative Designs:
Innovative circular knitting machines provide an opportunity for the versatile creation of seamless fabrics, that are perfect for all items from pillow covers to lampshade covers, which don't need any form of additional seams.
It acts more convenient for the users, making it easy to create the fabric or items we want to create without any specific assistance.
7. Variation in the Patterns:
Crochet machines enable a huge variation in the range of patterns, consisting of plain weaves, extending towards twills, as well as complex designs of jacquard, offering items of home decor a sophisticated, innovative, and luxurious display.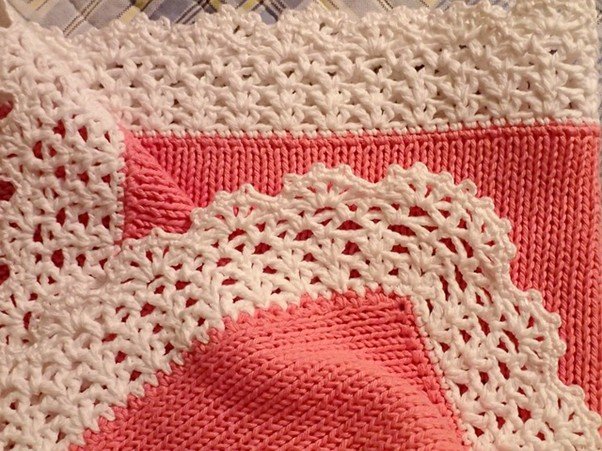 Thus, it could be added that while utilizing the machine, we get so many designs and patterns to make our hour look more ethnic and innovative while using the simple machine.
8. Eco-Friendly Factor:
Crochet machines also have the potency of being used as several eco-friendly materials along with sustainable materials looking into the facets from organic cotton to bamboo, while contributing in the aspects affiliated with the choices of environmentally conscious home decor.
In addition to that, this specific point could be quoted as the most rational factor to look into while discussing all the advantages of the machine effective for crocheting, knitting, or even weaving.
9. Productivity and Speed:
The knitting and crochet machine offers you the chance to produce large pieces of creative fabric quickly, creating them efficiently for making even large items affiliating with home decor such as cozy rugs and even beautiful tapestries.
Home carvers get the opportunity to make their innovative ideas come alive with no external assistance, as with simple machines, they get the chance to make big items with so little span of time, managing to make the entire house look more beautiful in a limited amount of time.
10. Durability and Strength:
Last, but quoting it at least, the fabrics made while using crochet knitting machines are often more durable as well as long-lasting, making them ideal for entire home decor items that attain the tendency to endure regular use.
While you are creating the items with your own preference and your own chosen threads or material, you could create the best quality items without the insurgence of outside dealing that uses cheap quality material for creation making it barely durable and more expensive.
Thus, create your own patterns and attain more durability and strength at your fingertips.
Wrapping Up!
Therefore, while looking at all aspects of crochet, knitting, and weaving machines, it could be said that it portrays an effective component for crafting the items and fabrics as per our own preferences.
It enables the opportunity to create all innovative items while using the art of crocheting with the ease of our own creativity and sitting back home.
The DIY factor of this machine enables us with so many options to create new, innovative, and unique designs for our house, enhancing its décor.
From efficiency and speed, unique customization, and variation in the patterns, to durability and strength, all the highlights work to increase the highlights of the machine.
So, while looking into all the steps that are convenient to adapt, take steps to make your home look more aesthetic and unique, with simplicity through crocheting.