Windows are there for a purpose. Aside from complementing the aesthetics of your home or making it one of your home's highlights, windows are there to keep you and your family safe. They protect your family from what is outside while making sure that everyone inside is snug and comfortable.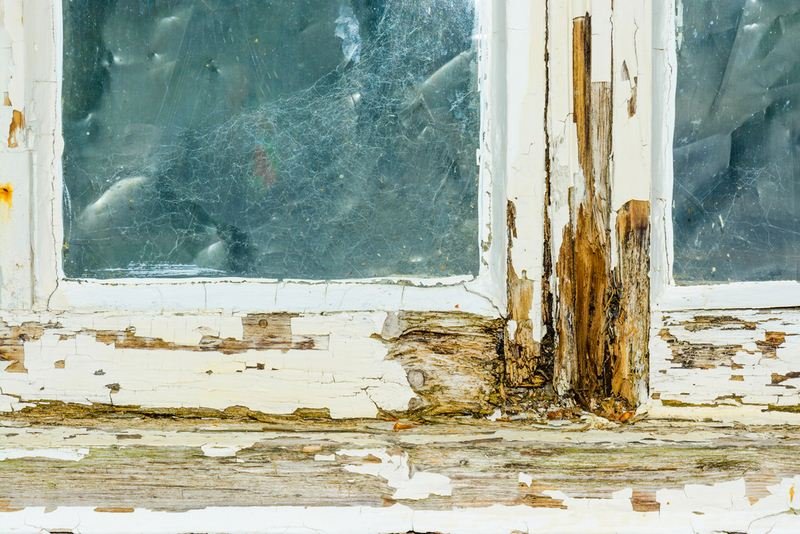 Your windows should protect you and your family from harsh weather conditions at all times. But if your windows are no longer doing all of these things, it might be a sign that you should have them replaced.
Essential Signs That Your Old Windows Need to Be Replaced for Safety
To help you decide, read on below to learn the signs that show your old windows need to be replaced for safety:
Your Home Just Survived a Severe Storm
Your home might still be standing after a storm, but chances are the composition of your windows are damaged. The effects of sea salt, humidity, and coastal winds can become the reason your window's structure weakens, rots and molds over time. Sure, you might not see all of these things yet, but would you wait for your windows to collapse before doing anything about it?
Your Windows Are Hard to Operate
Take the time to walk around your home and close and open each window. Do you need to exert a lot of force just to open or close them? Do they shut properly or do you notice a crack in the frame whenever you to try to close them? If you answered yes to any of these questions, your windows need to be replaced as soon as possible. Your windows should operate effortlessly, and not work grudgingly, like a burden to you and to your family.
Your Windows Have Decaying Frames and Leaky Windows
Regardless of how much you love your windows right now, if they are showing any sign of decaying frames and leaky windows, now might be a good time to have them replaced. When your windows frames are exposed to moisture, they begin to warp.
Moisture damage can cause more serious decay down the road. And when you have leaky windows, there's always a possibility that they will leave a pool of water in your floor. All of these problems can increase the likelihood of "slip and fall" accidents inside the home, especially if you have kids living with you.
Must Read:
You Have High Energy Bills
If you think your AC is not working since it doesn't make your home cool during the summer, or your heating system does not give you enough heat during the winter, don't blame your HVAC system! If you've been experiencing these problems, your drafty windows might be the culprit.
A drafty window can contribute to at least 25 percent of your energy bill, and that's bad news, right? A good set of windows can help you regulate temperature around the house, so if your windows are no longer in good condition, expect that you will experience higher energy bills.
You Have Fading Interior Furnishings
Are there any rugs, photos or painting near your windows? If these furnishings are still new and you've noticed them starting to fade, blame your windows. There are certain types of windows which allow UV rays to enter your home and cause damage to your furnishings. And if your windows can do that to your furnishings, can you imagine the harm they may cause to your skin?
Don't wait for weeks before doing anything about your windows as this may put your own and your family's safety at risk. Look for window repair services in your area and make sure that you also ask for referrals from people you know. All of these precautions will guarantee that you only get the best service from the best people.
Don't Wait
One of the reasons why people choose not to have their windows repaired, despite the obvious signs telling them they should, is because they think it's too expensive. Don't be one of those people. Yes, you might be paying a fee, but this is just a small sacrifice compared to the safety of your family.
Having your windows repaired immediately is a safe and cost-efficient action, since it can prevent problems from worsening. Keep in mind the signs presented in this article and if you think you've got at least one of these situations, call a window replacement service like Scelta Windows and have the work done immediately.
---
Author Bio

Joe Minardi – Owner/President

I am the owner and founder of Scelta Windows based out of Tulsa, Oklahoma.

I have over 20 plus years of experience, specifically in the residential remodeling and replacement window sales and installation. I launched Scelta Windows to provide choices to customers, along with a commitment to superb customer service.

Many Oklahoma residents may remember me from my days co-hosting a home improvement show on KRMG Radio, with Denver Fox. For over 10 years, I enjoyed providing tips to listeners. I have also been featured on many national and local publications and websites with articles and tips related to home improvement and windows.