If you are planning to automate an enterprise, you will collaborate with engineers and other specialists to implement the needed projects.
But what if you are going to automate your home? We all know already that actuators constitute an integral part of every automated device.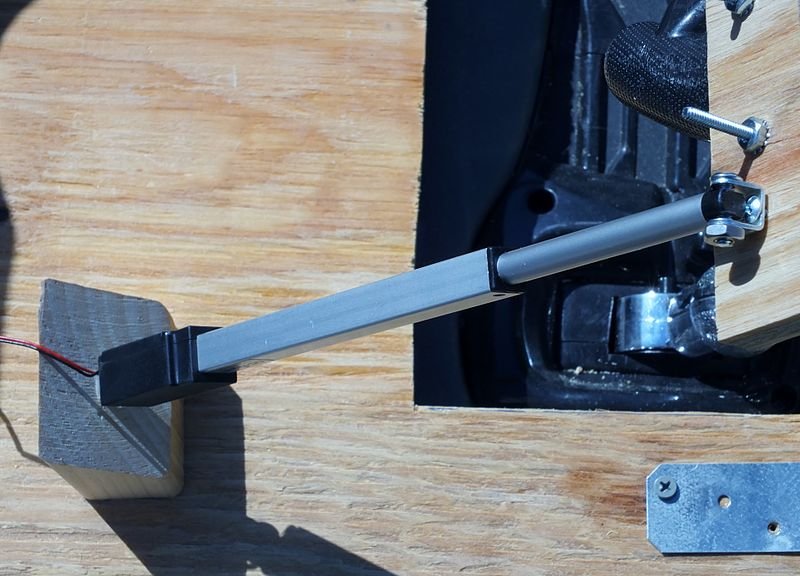 Linear actuators are leaders in automation projects because:
They are easy-to-manage;
They are reliable;
They don`t require maintenance;
They can be managed from any control device;
They are environmentally friendly.
So, when you are going to automate your home, miniature linear actuators are the most convenient option.
You can use them in any home automation project, just you have to choose the options that are more suitable.
Yep, there is a vast variety of linear actuators available, and choosing the best one can be pretty tricky.
Here, we have prepared some tips for you. We hope they will help you to make the right choice.
Power Determines Whether Your Actuator Can Work in a Specific Application
Actuator power is one of the determining factors. If the item is weak to, say, move an object, your project will fail.
So, when you are choosing an actuator for a TV lift, make sure the item can move the TV set up and down without issues.
If the actuator isn`t powerful enough, your installation might not work or might break down by damaging the device.
The example with a TV lift moved by an actuator that is not powerful enough is just one example.
But in any case, if an actuator isn`t powerful enough, it might cause damage to the property and health of people.
It is not sufficient just to check the weight of an object that the actuator is going to move. Don`t forget that we do not speak about a static weight.
The actuator will move the object, not just serve as a support for it. There is a special formula on how to calculate the actuator power and whether it is able to manage a specific weight
If you don`t know how to use it, you can ask a specialist to calculate for you whether a specific actuator is suitable for your project.
---
Read Also:
---
Stroke Length Determines How Far Your Actuator Can Move an Item
The actuator stroke length is one more important feature of an actuator. Well, let`s have a look at an example.
Say, you need to install a lifting column in one of our kitchen cabinets. But your actuator doesn`t have a stroke length sufficient to lift the device to the cabinet top.
It just stays somewhere in the middle of its way. Of course, you cannot use such a lift column. So, if a stroke length is too short, the project will not be successful.
If the stroke length is too big, you might need to install a limit switch or some kind of a sensor to make the actuator stop when it reaches a specific point. It is an additional problem but at least it can be solved.
IP Level
Ingress Protection – you don`t need to check it in absolutely all the cases. For example, if you are going to build an installation inside of your accommodation, the IP of an actuator will be fine whatever it is.
But if you are going to make an installation outdoors (say, fixing a camera or a solar panel), make sure the actuator is weatherproof.
It means that the device is protected from even some drops of water when it is raining.
If you live in areas with severe conditions, just having a weather-proof actuator isn`t enough for an outdoor installation.
You might need a waterproof item to ensure its proper functioning.
So, before purchasing an actuator, check its IP level. If you aren`t sure what it is and what every value means, consider consulting a specialist. There is always somebody online when we speak about a reliable manufacturer. So, getting a proper online consultation is never an issue.
Actuator Speed
For some projects, it doesn`t matter at all while for others, it is important. If speed matters in your specific case, consider checking this value before purchasing an actuator.
If you doubt what speed is appropriate for your installation, ask a specialist. Another option is to find a ready item online and have a look at its features.
So, movement speed might not be important in, say, a lifting column in your kitchen or a TV lift.
But for a standing desk, it matters. If your desk moves up and down too slowly, you will waste a lot of time changing from a standing position into a sitting one.
During one day only, the amount of such time might grow to 20-30 minutes, and within one week, you waste just too much time.
So, for such applications, choose actuators that are fast enough.
Noise Generation Level
Again, this feature is not equally important in all the projects. For example, you might not care how much noise generates an actuator used for your storage space under the bed.
And indeed, once or twice a week you can resist somehow even if it is very noisy.
However, in the case of a desk, things change completely. Imagine a desk that sounds like a tractor every time you are moving it from a sitting into a standing position!
At the end of a working day, your head will be bursting!
So, taking into consideration every specific project, check whether you need silent actuators for it or other features shall be prioritized.
Bottom Line
Choosing the right actuator for your project, whatever it is, involves some knowledge and effort. However, it is worth your time.
Make sure you check all the features carefully before purchasing an actuator for your any project. The success of your project will depend on it.
In some cases, you shall check all the features. For other cases, just several details shall be checked. So, consider everything, and get the best actuators for your automation projects.