Do you Want to design your dream home? These 10 Expert tips we got from interviewing an interior decorator at the best  interior design companies in sharjah in UAE will help you have the best interior design, whether you are choosing one of the best to decorate or to redesign your house space, layout, lighting, and decoration or you will renovate it by yourself.
These tips and tricks will help you to change and renovate your space in your house to look bigger if it's small or to use each space.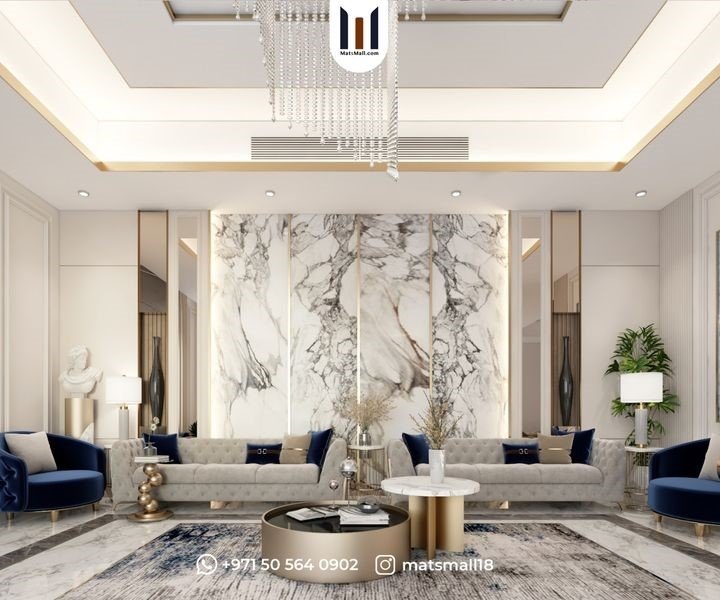 1. Determine the Budget
Your budget has a strong impact on your space design because it will dedicate which style and your priority for designing, if you will not do it by yourself you have to determine each part in the process for example:
Planning
Design 3D layout
Setting up
Interior design
Landscape and exterior design
Decoration
Insurance costs
Some of these elements can be estimated but you can get others accurately predicted, to know what your budget can cover?
It's better to take things slowly and very carefully to decide which element you need and which material is better than the others, especially when you're designing by yourself.
2.  Get the Inspiration
To get the inspiration to transform your house into the best amazing interiors, you have to follow interior design images on many websites to be inspired like Pinterest and magazines.
Collect a strong collection of decoration and design images, to help you to start the designing process. Organize your thoughts and plan which part you have to start with.
You have to choose materials, fabric, furniture, decoration items, and all things you may need, start to pin all of your ideas on a board to make it simple.
Choose the house's new colors to paint walls or which print you prefer for wallpapers, in addition to furniture colors, the light, carpets and more like cushions, everything.
Is it somehow confusing or tricky? Don't worry, to solve this issue you can choose two colors or three colors to avoid the trifling that can be caused by many colors, experts prefer 3 colors to help you when you're choosing an item in your house.
Take Care when you are choosing color shade because color changes according to the lighting, so you have to see the color in the natural light
3. Know the Value of What You Have
As they say "one man's trash is another man's treasure", this sentence means you may have a priceless thing but you don't know about its value!
So, knowing the value of everything you have is important, it may provide money, but it also can add a unique and simple touch to your room decoration.
If you have old items, you can renovate them and try to use them in different ways, for example, you can reupholster the old sofa to a new one by changing the sofa's color and material.
4. Storage Solution
One of the most important tips is to design storage to keep your home tidy and organized and even your business space, usually they build it up under the stairs and decorate it as such as your house, so you have to plan where you will build it while you are planning to make it efficient.
5. Lightning
Lighting can change how your space looks because if you use the artificial light in a smart way, you can make your small room looks larger, so when you are choosing the light and lamps keep it within your lighting budget and choose where you will put it to prevent wasting your money, in addition, to prevent spoiling your room decor.
Each activity should have different ways of lighting according to the space, decor, and the nature of the space, so if you are going to build it from scratch, it will be easy to hide all electronic cables on the walls.
---
Read Also:
---
6. The Ceiling
Choosing the ceiling pattern and your ceiling design according to your house theme style, because the ceiling adds a great decorative touch to your project.
7. Home Maintenance
One day your home will need maintenance, like plastic or barge boards, but some other materials can last many years without maintenance.
Some elements need frequent cleaning chores like the upper roof, and upper windows especially when your villa window is very high, villa landscape, and your pool.
8. Your Future Home Layout
If you are planning to set up your project, If you're planning to live in your house for many years, you have to build your home in a flexible way to take your future kids or your adult or for any other increase in your family size, so the layout should approve any future extension.
This idea is very amazing and great, for any future family increase or friends' number, this idea will be a great feature.
9. Furniture Planning
It's very important to plan for your furniture to know the perfect spot for each item and to manage and use your space very well, in addition to taking into consideration your room size, the great designer will consider your furniture style and plan it from the beginning in their 3d designs, to avoid the furniture, not fitting risk.
Measure everything very well like windows to decide the curtain size and ensure you have the correct measurements before choosing any item in your house.
10. Make it Like You
In your home interior design, there is no right or wrong, you can design and decorate it in your own way! It's just to make it look simple and everything is matched together to create an amazing symphony.
Make it look like you but with the latest trendy touch, you can achieve that through following interior design magazines and following design experts' tips, add your own spin on your home decor, because your space is where you spend most of the time.
In the end imagine the happiness when you are adding the final touches like adding plants, cushions, rugs, carpets, and bookshelves.