Every room should have a focal point that everyone's eyes draw to when they enter the area. Don't think the focal point needs to be placed in the center of the room for someone to notice it. Choosing your decor that you place in the surrounding areas will draw the attention to the object which you are trying to make stick out.
There are many different objects which you can choose to be your focal point. It either can be a rug, heirloom, pottery piece, or even a painting.
Using a Focal Point to Draw Attention
Furniture is always a great focal point as well. Not only is it the large piece in the room but it will make the eyes look right at it before anything else in the room. If it's a smaller table which has been handing down from generation to generation why not place a great art painting which is bold in color above it. This will at first draw the attention to the art piece but then right below it will be your focal point.
Perhaps you don't have furniture you want to be a focal point so you need to get something else like a fireplace to be your focal point. Add some color around the mantel and some decorations. You can even change a plain wall into a focal point. Pick the wall that when you first walk into the room that will draw your attention.
Put some pictures up in a nicely arranged display. Or even mirrors they would make a fantastic look to a plain wall. Another simple way to attract people's attention to the wall would be to add a shade of a bold red or some wallpaper that will stand out.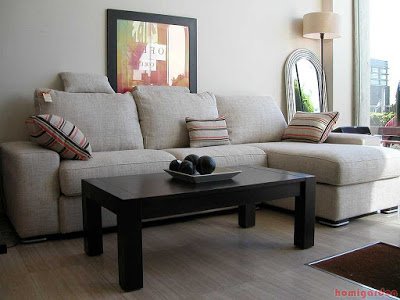 ---
Must Read:
---
If over the years you have picked up a nice art piece, a picture you love. Make that a focal point. When placing the art on the wall you should put it in a location where it can be seen while someone is sitting.
Rugs are another great focal point which you can add in any rooms design. Placing a rug in the middle of the floor with a great design will be a great option. The floor is actually the first place most people look once they enter a room. They want to make sure they aren't stepping on anything or that they won't trip over something. So choosing a great area rug will be an awesome idea to add depth into the room along with a color palette.
No matter what you decide to use as your focal point you will be able to create a lovely room. When you use something that shows your personality it will add even more to the room. It will be your own desires and dreams that will show in your focal point and the overall decor of the room. Make sure you choose a focal point that will show who you are.