Garage heaters are designed to be used for heating up your work area for a short period of time. Garages do not have a lot of insulation and are usually not attached to the heating systems in houses.
The heaters need to be placed near the area where you are planning on working and the area should not have a lot of clutter or flammable things like wood shavings. It also needs to be placed where it can draw in the air easily.
Many styles of heaters can be mounted easily to a wall or ceiling and the retailer may mount them for you. Check if the mounting hardware is included. These can also be used in a barn, greenhouse, or shed. Warehouses may use them in colder areas.
Most are electric but there are also ones that run on gas. There are several different brands to choose from and it is important to check out all of your options before you buy one as there are many types of electric garage heaters out there.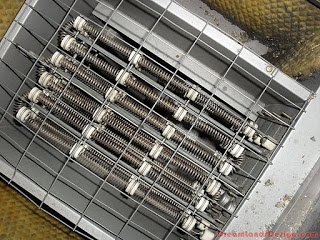 ---
Read Also:
---
The heaters come in a range of prices and there are many places that sell heaters. Your local heating and cooling companies will usually include the installation in the price of the heater.
Check for a discount if you are planning on mounting it yourself. Your local building supply or hardware store may also sell heaters but usually will not install them for you so you may be able to get a better price.
While the selection may be smaller, sometimes a farm supply store will have these for farmers to keep the animals in their barns warm.
You can also buy them from suppliers online where you can see the reviews from other customers. They will ship it right to your house so you will not have to haul it from the store. Check the shipping prices before you commit to buying online.
It is important to get one that is big enough to heat the area that you are planning on heating. One thing you should check before buying one is how it is going to affect your insurance.
Many companies will raise rates when there are these types of heaters and of course, you need to make sure that it is put in an area that will not catch fire. Garage heaters are useful and there are many options for you to think about when buying one.