If you really do want to ponder on the notion of perfection, the thing that makes a backyard perfect is that it can be commonly enjoyed with great pleasure by friends and family.
That is where it derives its meaning and its usefulness. Absent the ability to share, it's about as perfect as the Queen of Hearts wanted her rose garden to be when Alice suddenly chanced upon it.
Gardening Tips for the Perfect Backyard
The Perfect Backyard is a Simple One That can be Shared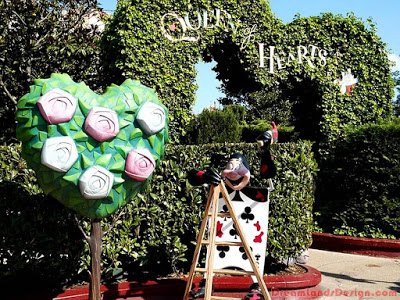 Anyone who has ever planted, nourished and grown plants know that time is the most vital element in gardening. The gardener may possess all the necessary implements, tools, growth hormones, fertilizers, and seeds, and yet, without understanding time, even the most elegant of plants will look like a weed.
The aim of this article is to make gardening a well-cherished activity for the entire family. After all, a garden is best enjoyed in the company of good friends and laughter. Here are tips from an experienced gardener.
---
Read Also:
---
     1. Biology 101
Each plant has its own personality and character in the same way that flowers bloom in different months. Read up on the types of plants that you have the patience for caring for.
If you are a beginner, then choose the plants which don't need too much attention and care. Plants are like princesses, treat them well and the kingdom could be yours. Knowing a plant is knowing its name.
     2. Keep a Plant Journal/Inventory
All backyards, no matter the state of disrepair or neglect it is in, have plants or weeds in them. Keeping a journal is not just about reminiscing about the past, but more importantly the future.
Each plant has its own potential and you have the power to alter its course. Knowing what and how many plants you have could help you with the next tip.
     3. Create a Vision
You now know the plant and know how much of it you have. The next step is to predict how it would look after a year or two. There's no such thing as a green thumb, only ill planning and a lack of knowledge.
That harmless and cute little bougainvillea could indeed turn into a spiny monster when left unattended. By having a vision, you'll be able to precisely know how to guide its growth. The payoff doesn't come in months, it comes in years.
     4. Go Organic
What good would it do if you have the perfect backyard when you've been dumping harmful chemical fertilizers and pesticides on it? When your kids grow, the place will be a virtual wasteland where even weeds dare not go.
     5. Attitude
Perhaps the most intangible of all elements, attitude is vital for sustainability. The plants in your care are living creatures.
Perhaps there's certainly merit derived from talking to them after all. You need to love hard manual labor and extreme patience working under the sun.
Without this, you'll just give up, go inside your home and browse on the Internet for another Home and Garden article.