Many of us have been stuck at home over the past year, waiting for a better tomorrow.
In that time, we've all gotten a little disinterested with our home interior. As the world's reopening is underway, take the opportunity to give your home some new charm.
Budget-friendly home décor is a pathway to re-creating the ultimate living space for you and your interests.
Treat it like a blank canvas. You don't have to tear down any walls or buy $100s in furniture.
It can range from purchasing figurines to making an arts and crafts project. You can create a whole new look just by toying with shape, color, and material.
Artfully displaying new décor pieces can cause you to reflect on how you're using your living space.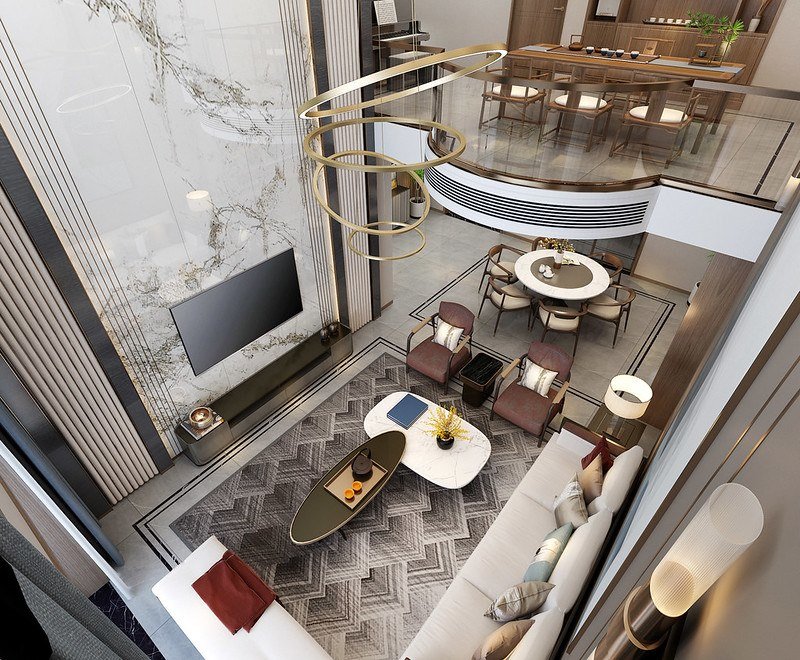 There may be other things that need changing, bringing your home closer in line to who you are.
Don't worry if you're unsure where to start. Here are some great home decorating ideas that anyone can apply.
1. Colorful Florals
Florals are an exquisite wholesale home décor choice. You can use them in a variety of materials, embroidery, and wall artwork.
They can also be as simple as a bouquet in a vase. Florals brighten a room, whether they are real or an image of them.
2. Lots and Lots of Plants
Even if you don't want to go all-out with the florals, try incorporating some plants in your decorating.
Whether they're natural or artificial doesn't matter. Plants are primal, refreshing, and brighten the mood.
Since the start of the pandemic, plants have also been a go-to style for homeowners and renters alike, culling gardens and rejuvenating the houseplant market.
3. Window Treatments
Let in the light! Reframe your windows for better vibes with a treatment you like. Search out curtains, shades, blinds, or shutters.
Consider doing some in-window décor or windowsill décor, incorporate plants or hanging iconography in this part of the room.
There are lots of ways to manufacture some fascinating shadows. You can filter light more decoratively than simply leaving this part of your home bare.
---
Read Also:
---
4. Small Book Display
Books invite to be touched and opened. A book collection on display can be as simple as three or four books on a coffee table or a bookshelf complete with bookends.
In this way, books show a lot of personalities. They're also an insight into your values and philosophies.
5. Kitchen Tool Display
How many kitchen tools do you just toss in a drawer? Probably a few! Try changing your tools.
Create a collage on the wall in either fixed lines or abstractly with hooks and fasteners.
Backsplashes or a wall beside your main kitchen area work great for this. You can do this with tacks and wire or commercial-grade hooks and make them more accessible to reach these items when you need them.
6. Create a Zen Space
Craft a mindfulness-ready, anti-anxiety space in your home. It doesn't have to be bigger than a corner.
Add whatever makes you relaxed, like incense, essential oils, artificial plants, a comfortable seat, or a mat.
Create a space you can go to every day to perform mindfulness and realign your focus on where it needs to be.
7. Maximize your Unused Verticals
We all have vertical space that's empty and unused. Tables. Couches. Countertops. These things all take up horizontal space and leaves the area closer to the ceiling open.
Use it! Hang plants, décor, and chandeliers or string lights. You can do a lot to fill in seemingly empty areas with décor that's vibrant and eye-catching.
8. Wall Decals
If your wall is empty, there should be a reason. There are all sorts of wall décors, with wallpaper and wall decals both being must-haves.
Express yourself by adding dimension here. There are plenty of items that can be bought on the cheap and put up on a wall with tacks, hooks, or mounted by other means.
Wall decals are a vast category. Artwork is also an easy and instant way to fill up a wall.
9. Change Up Your Lighting
Lights are present in every home. Mix things up a bit. Try a new lamp style. Buy LED string lights and hang them around your bed for some added glow.
Build new light fixtures mounted on the wall. Incorporate in-floor or in-stair lighting.
The possibilities are vast with how you can incorporate different forms of illumination into key parts of your home.
10. More Natural Materials
Use more natural materials by eliminating plastics. Transition your home to a grounded living space.
Materials like rattan, cement, glass, wood, stones and anything sustainably sourced celebrates our environment and the uniqueness of one another. Curate a look that's less consumer-driven.
11. Decorate with Maximalism
Minimalism is an excellent guide. Maximalism is catching up, though. With your home décor, take a few steps towards maximalism.
What we mean by this is to go a little less minimalist than you usually would. See how it feels after a couple of days.
If you despise what you're looking at, revert to minimalism through and through. If you like it, maybe you've got a new décor approach to play with.