Building a swimming pool is an extensive process and it isn't something that you could do on your own. With all the time, resources, and expertise involved, you will have to hire swimming pool contractors so that you can get the swimming pool that you have expected as it is.
But in order to make that a reality, you will have to hire the best swimming pool contractors that are around and it isn't a very easy task to spot the ones who will be perfect for the job.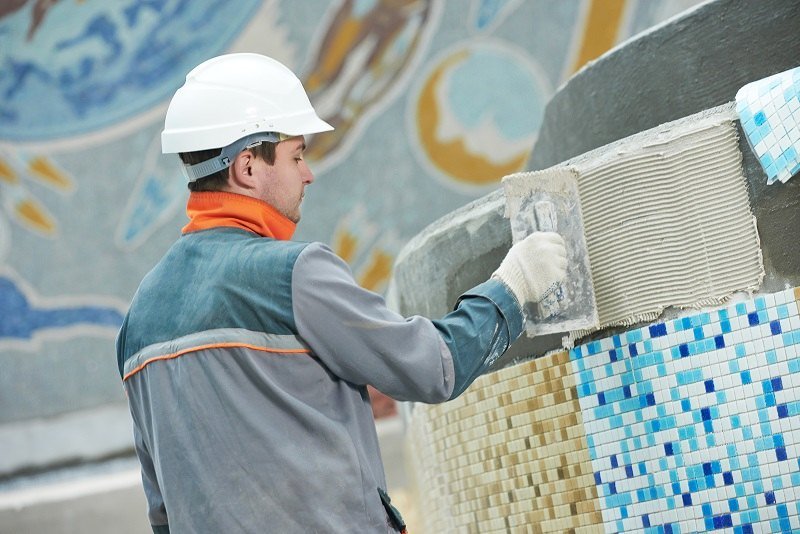 Things to Consider While Hiring Swimming Pool Contractors
Nonetheless, there are a few tips that you could incorporate in your research of swimming pool contractors.
---
Read Also:
---
The reputation of the swimming pool contractors is a sign of how seriously they perform the work and what type of expertise they can bring to the table.
If a contractor has a higher reputation, then there is a more probable chance that the contractor has done multiple jobs perfectly in the past and hence he has a higher reputation.
Though this aspect may not prove that the contractor is skilled to handle any situation, it is indeed an indication that the contractor is praiseworthy.
Experience Also Goes a Long Way
Without the proper experience, swimming pool contractors may not be well equipped to build a proper swimming pool or customize it the way you would have liked it too.
Moreover, lack of experience also means that there will be a lack of any type of innovation which actually may enhance the beauty of the swimming pool.
Since experience plays a crucial role in the case of building a swimming pool, you should research the swimming pool contractors so that you can ascertain which contractor you should hire.
If the builder or the contractor has done swimming pool projects previously, then you must hire him. The contractor will know the intricacies of building a swimming pool since they are doing it for a long time.
View the Photos Beforehand
As a consumer, you should be able to view the photos of the swimming pool beforehand. It could be done through some 3d projects or it might be simple pictures from previous projects.
This will show how competent the pool installation service contractors are and how they could fare in building a swimming pool for earlier clients.
Budget is another factor that one has to consider before building a swimming pool. If you want to hire experienced contractors for the job, you definitely need to invest more money.
If you want a pool that is built with perfection, always opt for contractors who guarantee quality.
If you are unsure about the contractor, then you should check their previous works. You must not rely only on word of mouth but cross-check with previous clients he has worked for.
In this case, you won't be cheated, and you'll exactly know what type of contractors you are dealing with and what to expect.
Check the Contractor Credentials
You should also check the credentials of the contractor before signing the contract. Without proper credentials, the contractor won't be able to deliver as was expected and you may feel cheated.
Hence, before signing a contract, you should check the credentials of the contractor so that there will not be an issue later after the payments are made.
That is how you can distinguish an amateur contractor from an experienced one and deal with them accordingly.
With a professional experienced contractor, you can place your trust completely and you will definitely have to worry about the quality of the pool.