Home building is a major investment for most people. This is why it is important to get it right.
Some Portland homeowners prefer to have basements for additional space. According to Portland remodeling contractors, renovating basements can be costly as the walls and footing need to go below the frost line. But, upscaled basements add home value, and it is an outstanding return on investment.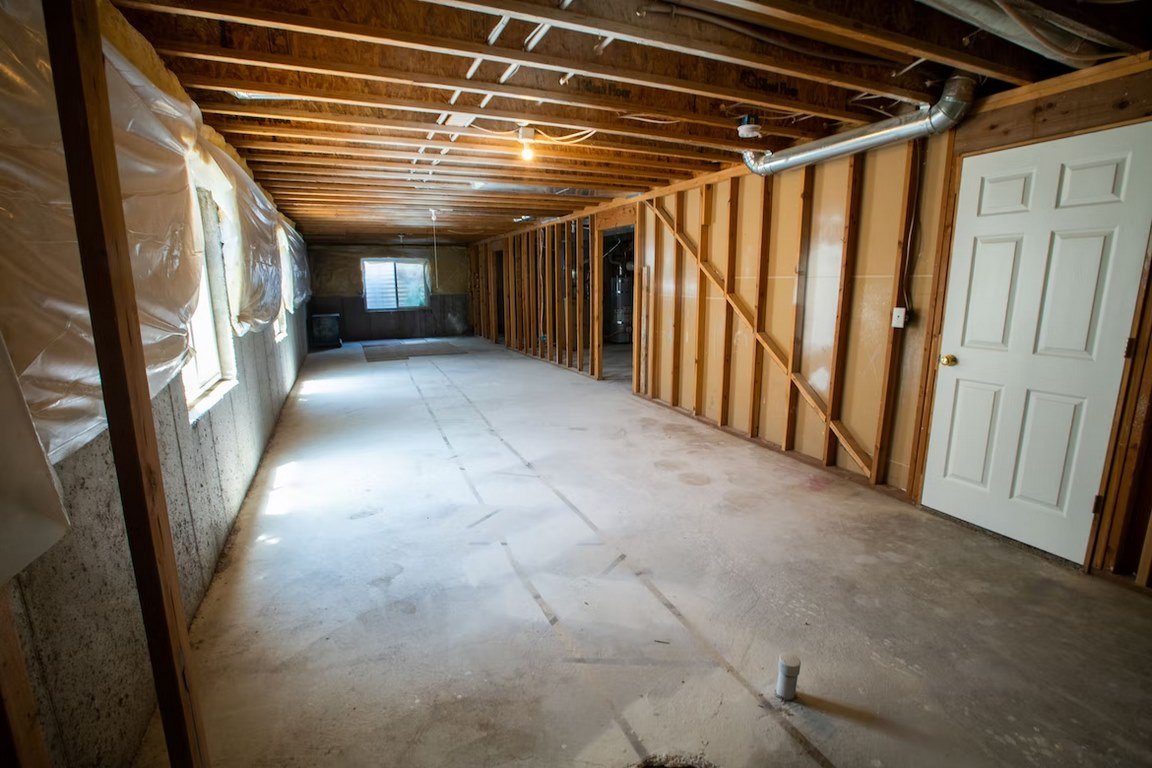 There are several things you have to consider when it comes to renovating a basement. Here are some of the advantages and disadvantages of having a basement at home.
Advantages of Having a basement
If you are looking for a home that has everything that you need, then a basement can be a real asset. A basement can be used as an extra bedroom or even as an office space. It can also be used as storage space for all your belongings.
However, there are some downsides to basements that you need to consider before making the decision on whether or not to have one in your home
---
Read Also:
---
Additional Storage Space
A home basement is beneficial for people who live in places that have height restrictions. A basement provides additional space without raising the height of the roof.  A basement gives you more room to work with.
You can turn your basement into a home office, workshop, or even an extra bedroom. With plenty of space, you'll be able to create any kind of home you want.
Extra space for storage increases convenience. It is the perfect place to store backup food, recreational equipment, or old memorabilia that can clutter your living space.
Extra Bedroom or Bathroom
Those who have a growing family see basements as an opportunity to make use of their available space. A basement also allows you to create a more comfortable living environment for yourself and your family.
Not only does it provide you with extra space for growing families, but it also reduces noise and creates much more privacy than an apartment would.
When you add a basement to your house, you gain more or less fifty percent of your floor area. It is best to renovate your unfinished basement as an additional room.
Additional Privacy
If you renovate your basement as an additional bedroom, you can accommodate guests there. A basement is a better solution for those who frequently invite guests or relatives into their homes. It gives guests privacy.
Provides Efficient Energy
A house with a basement is energy efficient since not all of its external walls are directly exposed.
You don't need to worry about heat or cooling costs because they're already included in the price of your home! Plus, basements are usually located near utility rooms so they're easy to access and maintain when necessary. The insulation of the wall and floor incorporates additional mass.
It helps the building to cool down fast. Houses with a basement can retain heat and control temperature fluctuations. Thus, basements make homes 10 percent thermally efficient. It helps you save energy.
Recreational Space
Basements are suitable for recreation rooms. It is the perfect place for equipment, board games, pool games, and the like. The additional space gives you the freedom to do your hobbies.
If you have children, basements can be great places for them to play while their parents work on projects or watch TV upstairs. They can even use their own bedrooms as playrooms when needed!
When the basement renovation is done, your home value increases. The furnished and renovated space is considered livable. Thus, it becomes another thing to consider during estate auctions. Remodeling basements will give you 70 percent of the return on investment.
Are There Disadvantages of Having a basement?
There is a minor disadvantage to having a basement, but it is preventable. Basements are not recommended for those who live in places with high water tables. High water tables bring pressure to the basement walls. It will lead to leaks, and this will be impractical as it will lead to more costs.
Other than that, some are hesitant to build basements as they struggle to find professionals. If you are looking for professionals, the portland remodeling experts can help in renovating your basement.
Tips When Renovating a Basement
Renovating a basement should be a top priority for homeowners. If you haven't done it yet, here are some tips on how to renovate your basement:
Make sure the floor is solid and sturdy. You want to make sure that you can walk around the entire room without feeling unsafe. If there are any cracks in the flooring, then you will need to fill them in or have them repaired before you begin any renovations.
Clean out all of the clutter in your basement. Make sure that all of your old furniture is removed from the space so that fresh new furniture can be installed down there. This will make it look more inviting and open up more space for your family members to enjoy their time in this area of your home.
Add some color to the walls in your basement by painting them a bright color like purple or green if you want something more cheerful than gray walls would provide up above ground level.
There is no fixed rule when it comes to renovating a basement, but if you want an easy job then it is best to use open shelves or cubbies in order to store items like toys, books or other knick-knacks that your kids might like to play with while they are down there on their own.
Renovating a basement doesn't have to cost a lot of money if you do it right! Just follow these simple tips and make sure everything is safe for everyone who lives down there on any given day.
Conclusion
Remember, basements add value to your home. Once you know the advantages of having a basement, you will get excited about renovating your home basement.
Houses that offer basements have several benefits, yet they also have liabilities. It is your personal preference, whether to have a basement or not.
But, before you decide, make sure to consider some of the advantages and disadvantages of houses with basements. Renovations and redesigning the basement are not a problem with the right basement contractors.