While basements are very common in modern homes today, it's important to understand that basements are anything but modern.
They started off being called "cellars" and have been used for many thousands of years for their cooler and darker atmospheres. Of course, before things like modern refrigeration, these cellars were ideal for storing food items.
As we progressed as societies, basements became places to shove water heaters and furnaces and laundry machines. Though, these days, there are people who can finish that basement up for you and make it a great area full of living space.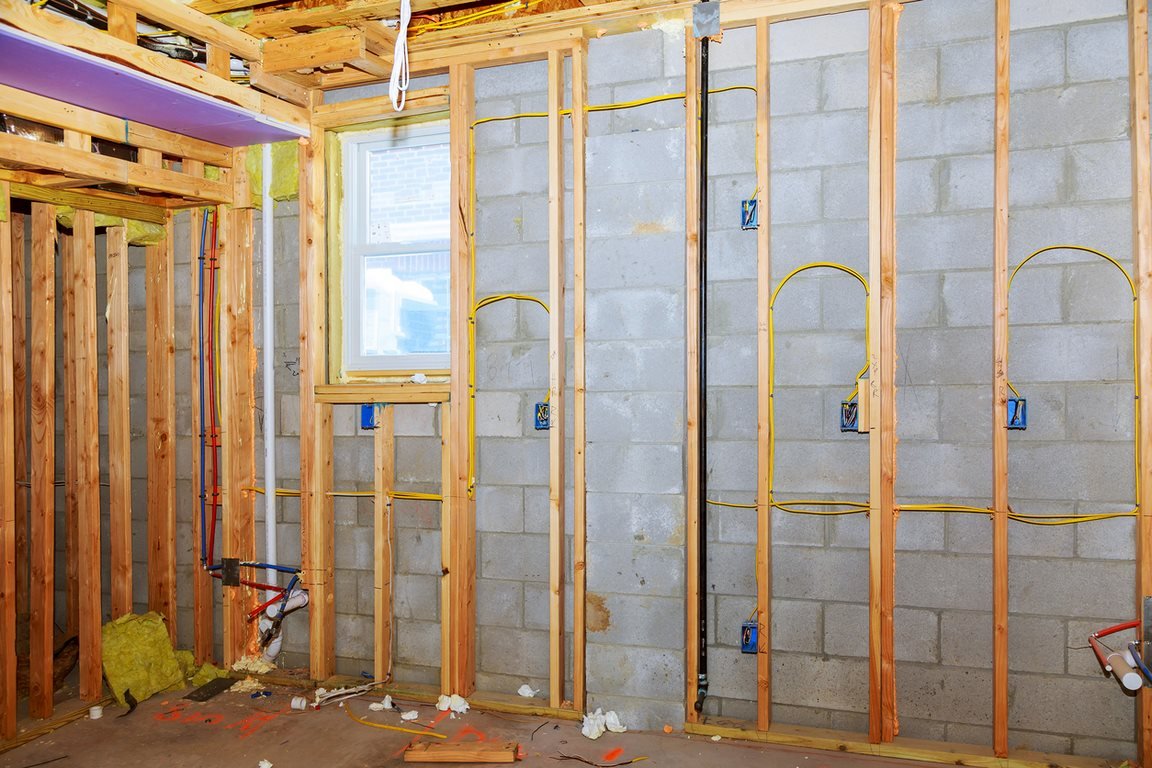 This is why many people are asking the question: Should I finish my basement development with the help of Calgary Home Renovations by Aspire?
This will be an investment of time and money, especially if you have qualified professionals to come in to handle things. It's no different from most other renovations, in the sense that space must be built up.
Though when it comes to potential, the sky's the limit. Here are some reasons to consider finishing up that basement.
Reasons to Finish Your Basement
---
Read Also:
---
A Lot of Extra Living Space
When it comes to basement development in your home, the first way you should approach this is by asking yourself if you need that extra space.
Most people are going to answer yes. You have man caves and game rooms and deluxe laundry rooms and so much more that people crave in their homes.
People without basements typically build additions just for these features, so the fact that you already have a basement gives you a serious leg up on the situation. It's very easy to have that basement finished off to use as a livable space.
A Potential for Extra Income
The potential here to make extra income is pretty great. A lot of people who finish their basements will put their basement up as an apartment.
For a few years renting out that basement at around $1,000 a month, you're looking at a huge profit margin. And when you're ready to reclaim your basement for your own purposes, you have a finished basement with endless potential.
Keep in mind, of course, that finishing with bathrooms and a kitchen is going to cost more initially, but will also pay off more. Even if only used an in-law suite, this might be the right move.
Buyers Love a Finished Basement
Many real estate studies conclude that dollar for dollar, finishing up a basement will allow you to earn more profit selling your home than remodeling a kitchen or bathroom.
The reason is that basements are typically very large, but also very plain. You're looking at a decent floor and ceiling, and some basic drywall.
Unless bathrooms have to be added, this is a very inexpensive and quick reno project, yet one that's massively appealing to buyers and can add thousands of dollars to the final price tag.
So it's well worth it to finish that basement if you're selling the home.
Room to Expand
Sure, that finished basement can be used as a man cave, a much larger laundry room, or even some sort of home theatre for the family, but there are other practical uses for this space if your family grows.
If you end up having more children, a finished basement can make a perfect bedroom when the kids are older, and the ideal playroom for when they're young.
This way, they're out of the way of your main living space, like the living room and kitchen, while still being right there under your roof. A finished basement gives your family a lot of room to grow and expand.
Many people are shocked to learn that finishing a basement actually doesn't cost a whole lot of money. There aren't many different appliances you have to buy, and most people aren't concerned about the best possible flooring and counter-tops and other things like that.
So, when it's said and done, finishing out the basement in your home is one of the most affordable renovations you can make, while also being one of the most rewarding based on the numerous benefits.