You're minding your own business, making yourself a cup of your favourite morning coffee when CRASH! A baseball comes bursting through your kitchen window.
This is a common situation that you've seen in sitcoms, but trust us when we say it happens in real life too.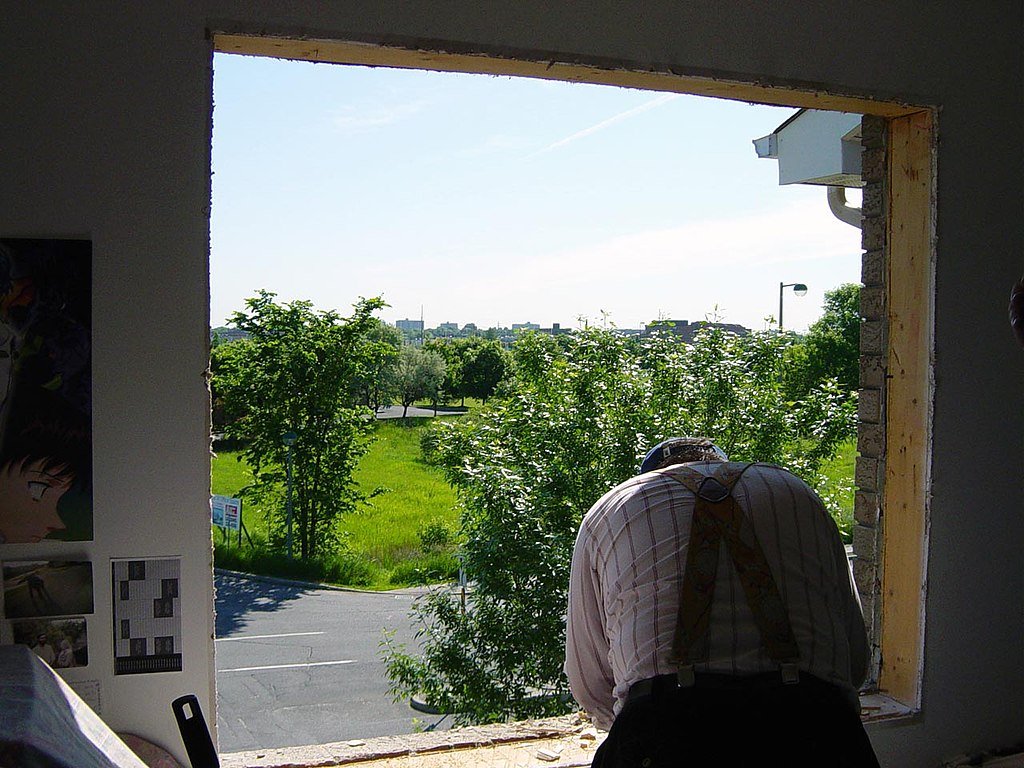 Now you're faced with the task of getting a window replacement. Lucky for you, you only have to pay for one window so, the cost won't be too bad.
On the other hand, if the wooden frames around your home are starting to rot, you'll have to pay for all of them to be replaced.
In a three-bedroom house, the cost can jump up fast.
So, how much can you expect to pay? We've got a cost calculator you can use. Grab your chequebook and follow along with this guide.
General Window Replacement Cost
There are a lot of factors that can skew the cost of new windows. Before we get into that, however, let's talk about general replacement prices.
The least you can get by with paying for one window is 300 dollars. This is if you don't get any fancy glass or bells and whistles.
From there, the price can jump anywhere up to $1,000. This includes labour costs.
If you're trying to replace every window in a three-bedroom home, you can expect to dish out $5,000 dollars or more.
To figure out how much you need to set aside for your replacement windows, consider the following.
Cost by Size
If you only need to replace a small bathroom window, the price won't be enough to drain your bank account.
If you've got to get a new living room window though, the cost is going to be much higher. This is because living room windows are typically larger than bathroom ones.
2×1.5-2×3
2X1.5 is the average size for your basic bathroom window. Since there's less to work with, the cost to get a new one isn't going to be that high.
You might spend 150 dollars. This is before factoring in labour costs, of course. That will vary from company to company.
2×3-3×5
This is the typical size for a bedroom window. It's going to be a tad more expensive to replace a window of this size because it's more glass and therefore, more work.
The lowest you can expect to pay is $300 dollars before labour costs.
This price may go up a bit if you're getting a new window for your master bedroom due to the fact that windows in these rooms are larger most of the time.
3×5-6×6
Living room windows fall into this size category. Replacing one of these can be as expensive as 800 dollars or as cheap as 300. Again, this is before pencilling in labour costs.
---
Read Also:
---
Full-Length
Full-length windows will allow you to get a gorgeous view of your yard every time you look out of it. This makes them a wonderful addition to any home.
The issue is the price when you need to get them replaced.
Full-length windows are typically about 8ft tall (it depends on the size of your home) and are made out of two to three windows. As you can imagine, this makes the replacement cost jump up.
You can expect to pay at least 800 dollars. This price can easily increase up to 2000 depending on the window company you're working with and the complexity of the job.
Cost by Frame Material
If the reason why you're getting new windows is rotted frames, you'll have to factor this into the replacement costs.
There are five different choices that you can make here. Vinyl is going to be the cheapest.
Vinyl
Vinyl is the material most people chose and that's not only because it's 150 dollars ($300 if you want anything fancy).
It's also easy to clean and you'll never have to do too much maintenance on it. The energy efficiency it supplies isn't anything to sneeze at either.
The only problem you'll run into with this material is your style options. There aren't that many colours available so, it might be harder for you to match it to your home.
Wood
If you want variety, wood has you covered. There are tons of style options that you can choose from. As far as colour goes, you can paint over it.
If you only need a standard window design, wood will only run you 250 dollars. If you want something a little more ornate the price can jump up to $600 or so.
PVC
PVC is a hollow window frame material that's filled with foam. This gives it amazing insulation properties, but it's not the eco-friendliest choice.
So, if that matters to you, skip over this option. If that doesn't matter to you, be prepared to pay about 400 dollars for the material.
Aluminium
Curved or round windows call for a material that's a little more malleable. You need aluminium. It's durable, recyclable, and it adds an interesting touch to any modern room.
It's also one of the cheapest options that you've got. You'll pay about the same for them as you would getting a vinyl window frame installed.
Clad
Clad windows look nice and are pretty low maintenance. The only issue is that you'll be paying for these advantages. Getting one of these frames installed will cost you at least 400 dollars.
If you want anything fancier, you can expect to spend up to $2000. Still, if you live in a cold environment, the durability will be well worth the cost.
High-Performance Glass
If you're not working with a large budget, single-pane glass windows are going to be your best bet. You'll spend 200 dollars to replace your small windows and only about 400 to replace the large ones.
We will say that what you save on the installation costs, you'll spend later on your power bill. Single-pane windows aren't the best in terms of insulation.
So, if you can spring it, you should try to go for one of the more high-performance glass options.
Double-Pane
Double-pane windows are the most popular type out of the three. They're composed of two layers of glass with a nice middle layer of either air or gas.
This middle layer exists to prevent quite as much hot or cold air from entering the home. It also stops hot and cold air from getting out.
You might pay around 500 dollars to have this window type installed, but your energy bill won't be as jaw-dropping.
Triple-Pane
Triple-pane windows are expensive. Now that we've thrown that out there, let's talk about what makes them better than double-paned ones.
If double-pane windows are so great in terms of insulation, why do you need the upgrade?
The answer is more insulation. They are efficient about stopping hot and cold air from getting in or going out.
You won't have to run your thermostat that often so, you'll save a lot on your energy bill.
Triple-pane windows are also the best choice if you live in a big city. It has soundproofing properties that will stop you from hearing loud car beeping quite as often.
This being said, you'll pay $700 per window to have all these benefits.
Single-Hung or Double-Hung?
Double-hung windows have two panels that can be moved separately from each other. You can open up the bottom panel if it's a nice day and you want to let a little air in.
If it's a warm day, you can open both and turn your thermostat off.
They're heavy and a little hard to install so, you can expect to pay 300 dollars or so for the installation. This price can vary depending on the company and the type of frame that you want.
Single-hung windows are found in a lot of older homes and they cost less than the double-hung ones. This makes them a much more common choice.
How to Save Money on Your Replacement
Do some of these prices have your eyes popping out of your head. Don't worry, there are ways for you to save money. For one, call around to several window replacement companies.
This will allow you to compare quotes and pick the cheapest one.
You should also give your utility company a call. Sometimes they'll offer you some extra incentives for choosing a more energy-efficient window option.
Of course, this money incentive won't help you pay for the window installation, but it can allow you to recoup some of the money you spend.
Calculate the Cost to Replace Your Windows
The cost of window replacement can be as expensive or as cheap as your needs allow. If you only need a basic frame and single-pane window, you won't have to dish that much out.
If you need something more ornate or want to spring for energy savings, you'll be paying a lot more.
The good news is that if you go hard on the installation, you might be able to recoup the money later with incentives from your utility company and a cheaper power bill.
Why stop at upgrading your windows? Check out the home improvement section of our blog to get a few more ideas.