Are you planning to choose a suitable TV stand for your panel TV? The great news is that since your TV shape was changed, there has been an important change in the shape and style of the TV stand too.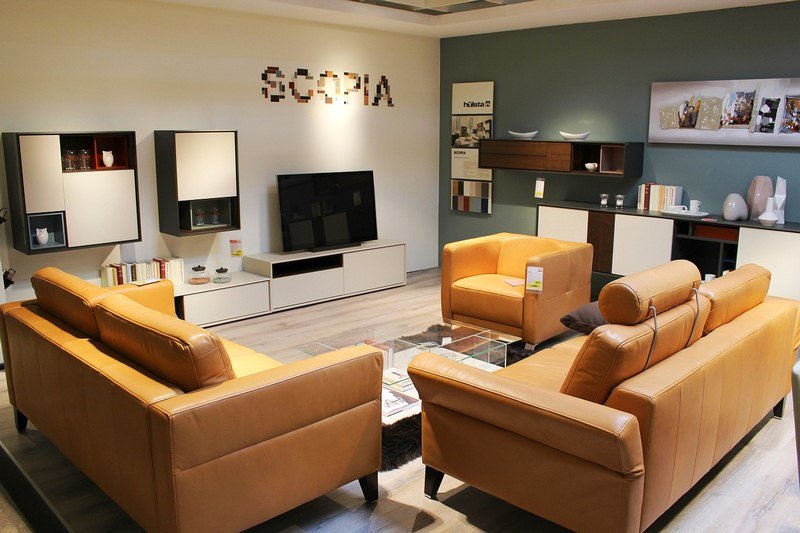 But still, you just have to find a perfect TV stand that will match for your TV, because you will need it to have your TVsecure support, and surely, you want to look at it well.
How to Choose a TV Stand for Living Room
Here are some guides or thoughts to keep in mind when you planned to choose a TV stand for your living room.
---
Read Also:
---
TV Size
It's important to choose the appropriate size stand for your TV. You should not only looking for a stable and sturdy support for your TV in your living room but something that is quality and can work as well.
Always make sure that the entire width of the stand you should buy is more than the entire width of the TV. That is very important in providing your TV a secure and sturdy base.
Of course, the stand must have the capability to support the weight of your TV. Check the guidelines of the manufacturer for whether the TV stand is fit for your TV size and model. That is vital to avoid furniture tip-over which not only damages the equipment but is also a leading source of injuries, especially for children.
Living Room Size
The volume of space you should allocate to the TV stand will depend on the dimension of your living room, you should take this into consideration before you purchase any equipment or furniture.
A large living room needs a larger stand for the reason that a small TV stand would sense visually lost. It is all about measure or scale, anyway.
A smaller living room by a similar token may need more space TV stand that can help and with storage too.
Storage
The storage you need will depend on the equipment you have. Do you have sound speakers and some video/audio materials as well? You might have a DVD collection that needs to properly store this equipment as well.
If you want to put all the TV equipment you have in one (1) place, it's a good choice to go beyond in a simple TV stand but the quality and look for an entertainment center. If space does not allow you to place everything in one (1) place, then you may consider separating the storage units.
Material
Choosing an appropriate material of structure for a TV stand depends on your personal taste or wants because there are much variety of supplies out there.
Wood is one of the traditional materials. Veneered plywood is commonly used in TV stands construction, but you may also find other kinds of wood too. Incidentally, plywood is good quality and far stronger for supporting heavyweight TVs than real wood.
You may also find stainless steel, glass, modern plastics, and aluminum. Mostly tempered glasses are used in TV stands construction, so if you have babies in your house, a TV stand that was made in tempered glass is not perfect for you much better to go for Veneered plywood.
Tempered glasses can easily break into tiny pieces if it receives a blow. So, it depends on what material you want for your TV, don't forget to keep in mind what is the best and appropriate TV stands for your living room. Check over TvsGuides for more ideas.
Appearance and Style
It is your personal want also what appearance and style you are looking for your TV stand. You may choose to buy a stand for your TV that matches to your existing furniture.
You can also choose to have a contemporary, modern-looking TV stand to go in the appearances of your personal TV set.
And you can pair the traditional-looking living room in a more traditional-looking TV stand, as adequately are available.
Special Features You May Includes
The following are some features that might be considered in buying a unit:
Media storage
Casters for easiness in moving
Adjustable shelving
Look and go for these 3 important features to get a durable, efficient, and effective to use TV stand for your living room.