It is very easy to have a perfect patio that packs an amazing design with interesting features. However, you might not have an awesome patio of your choice if you aren't considering the clever tips other homeowners are making success with.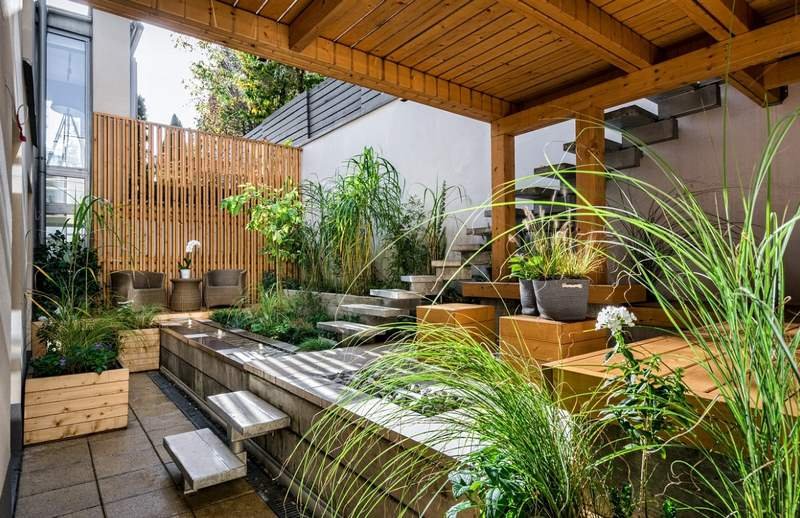 How to Design the Perfect Patio
The best design for your patio often depends on the purpose you want the patio to serve. Perhaps, you want an all-rounder patio suitable for your relaxation and capable of serving as a playground for your kids. To give your patio space a befitting appearance that will likely live up to your expectation, below are the design tips you should take into account.
Align Your Patio Style with Your Home
Aligning your patio style with your home is a great way to have the perfect patio of your choice. Of course, a patio is part of your home and besides helping to expand your home, it should resonate with its design.
One simple way to align your patio with your home is to furnish it with some of the design features in your home. These features could include the style of furniture and the color pattern of your home.
---
Read Also:
---
Consider the Suitable Furniture for Your Patio
Needless to say, your patio space will be susceptible to different kinds of weather and one sure way to make it perfect is to equip it with durable outdoor furniture.You shouldn't choose furniture with substandard material simply because the sun alone is capable of wrecking it.
If you want great value for your money while fortifying your patio, make sure you're only choosing the suitable patio furniture that can last longer and withstand the effect of sunlight.
Think about the Purpose of Your Patio
In designing your patio, one of the essential things you should bear in mind is the purpose of the patio. Depending on your choice, your patio space could be a place for you and your guests to relax. In another way, it could be a playground for your little children.
Quite frankly, the purpose you want your patio to serve is what should guide you on how to design the patio and give it an awesome look.
Keep Your Patio Private
Privacy is one important things to consider while designing a patio. If you have rowdy neighbors around, you should be wary of their noises and to keep your patio away from this situation, you could surround it with tall hedges. Preferably, you can choose to guard your patio with walls high enough to ward off noises coming from outside your home.
Consider the Suitable Location for Your Patio
If you want your patio to be used very often, you may have to consider setting it up in a noticeable area of your home. It could be a far corner in the yard but ensure the location you're choosing can be easily sighted from certain sections of your home –such as the kitchen. This way, you're likely to have a conspicuous patio space you'll use very often.
Conclusion
In case you are not sure how well your designs will look, you can hire a professional design company like JAC Interiors. Professional designers know exactly how to design every corner of your house and give perfect gorgeous looks to your house. If you are from Santa Monica, California, you can choose from best interior designers Santa Monica. Weather you choose to hire a professional or design the patio yourself, the above mentioned tips should help.