Preparing for spring will help you ensure that you have the most beautiful lawn possible.
Spring lawn care and preparing your lawn for warmer temperatures will make a big difference and won't take a lot of time or effort.
Continue reading this article to learn what you need to do to get your lawn ready for spring.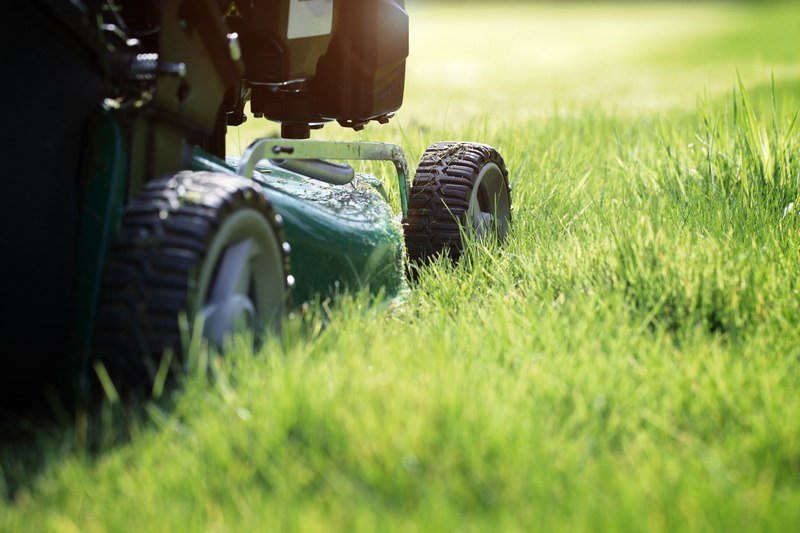 ---
Read Also:
---
Break Out the Rake
You might be confused about why you'd be raking in spring. There are no leaves to rake.
While there aren't any leaves to rake, there is thatch that can harm your grass. If you didn't rake your lawn deeply in the fall season, you're going to need to do it now.
If there is over 1/2 inch of thatch built up on your lawn, this can cause problems.
Even if you did rake in the fall season, check your lawn over to make sure there isn't too much dead grass that you need to rake. Read more to know more about the lawn, you may visit pestpick.com.
Keep a Look Out for Compaction
If people walk on your lawn a lot, there might be compacted soil. If there is moss on your lawn, this could be a sign that your lawn is dealing with soil compaction.
Don't only remove the moss or signs of compaction. When you notice there is soil compaction, that is when you need to aerate your lawn.
Lawn aeration isn't hard and you can rent an aerator at your local rental center to get the job done.
Fertilize
If your lawn looks like it needs a little help, you can fertilize it but don't put too much fertilizer on it. If you over-fertilize in the spring, you might have problems with weeds.
Did you fertilize in the fall? If you fertilized in the fall, your lawn is still taking the fertilizer in and you don't have to do anything. Fall is the best time to fertilize and do this type of lawn care.
Give Your Lawnmower a Checkup
If your lawnmower doesn't operate well, not only is it frustrating but it can cause problems with your lawn.
Each year, you should tune up your lawnmower and always make sure that your lawnmower blades are sharp, so you can get a clean cut.
Water Your Lawn Correctly
You don't need to start watering your grass right away since the roots are what is growing in the beginning and they are deep in the ground.
Once your grass is growing and you notice that your grass doesn't spring back when you walk on it, it's time to get the sprinklers going.
You're a Spring Lawn Care Pro
Now that you know these spring lawn care tips, you can get started on your plans right away.
The way your lawn looks has a lot to do with your home's curb appeal, so spending time making sure your lawn looks its best is a good use of time.
Do you need more tips for your home or other important topics? Our site is full of articles that can help you as you're creating the most welcoming home possible.
Browse our site, find your favorite home-related articles, drop a bookmark and come back again soon.