House painting has an incredible impact on changing the beauty of the space in your home, office, or even in your business establishment.
The way you present your interiors can have a positive or negative impact on the first impressions of people who enter your space.
It can be difficult, matching up colors and painting all the walls on your own, that's why hiring painters in Chester county can be a good alternative to doing everything yourself.
Going for this option will help you relax knowing the work will be done by professionals and you will be able to direct what's happening.
Painting is a very tedious task to start with, and you will have to decide what steps you are going to take first.
It comes to whether you are going to do it by yourself, or your other option is to hire a professional painter to get the job done for you.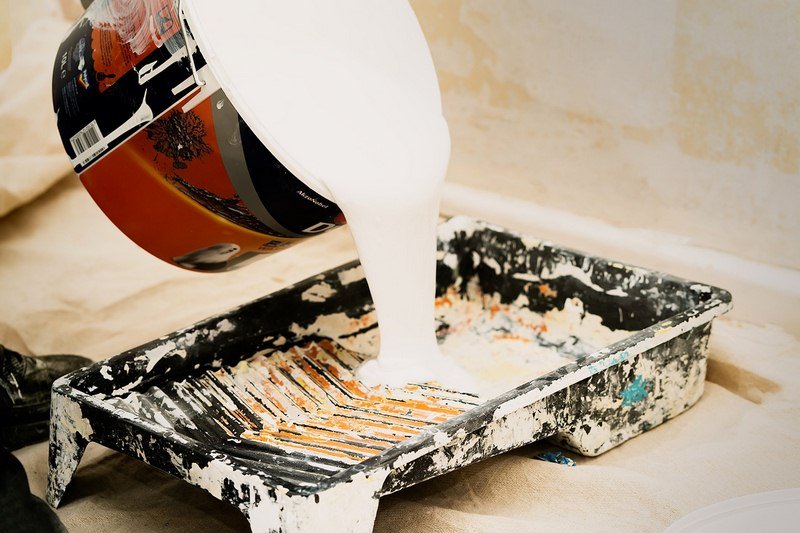 If doing a DIY does not work for you, then hiring a professional painter is the best option for you. This painting service can help you complete your painting project, effortlessly.
We asked the professional at Peinture ML to tell us the best way to hire a painting contractor. Below is a step by step guide that you will help you out when choosing for the best professional painter.
---
Read Also:
---
Ask for a Quotation and Know Your Budget
This is another essential tip for all property owners out there. First, you should consider your budget for the painting project that you want to do for your home or your property.
It is best to ask several painting contractors for a detailed estimate for the whole painting job that you are planning.
The quotation should include all the necessary details of the project, like the costs for paints, labor, and other materials needed.
Which also includes the details about how long the job will take and when it will finish. Some contractors offer free quotations, which is also a good option for you to grab.
Please take note that prices differ significantly based on your specific needs, so it is essential to obtain detailed quotes from more than one contractor.
Remember not to rely only on one contractor. It is best to have choices that will fit your budget, as well.
Get Reliable Referrals for Professional Painters in Your Area
This may come from someone you trust, you may contact your friends and family to ask for references of painters who have provided them with excellent service and price point.
Searching online will also help you; it is a good idea to read and go through the testimonial and reviews from their previous clients.
On the other hand, you may directly ask the contractor for a list of references they recently worked for in the past.
It is best to talk to someone who recently hired them, and this will definitely give you an idea of how they work and also for you to know if they have delivered excellent results.
If they have a previous client that is accessible to you, you might as well want to check the finished project personally.
Ask About the Experiences of Their Painters
It is good to know that you only hire highly skilled and well-experienced painters for your project. Check with the contractor if they recently provided training for their painters.
Their painters must know the new techniques and procedures related to the job.
It is also good to see if they have all the right materials and equipment needed for the painting project. These factors are essential for a smooth sailing workflow.
Check the Credentials and License of the Painter
It is one of the crucial things that you also need to consider before hiring a professional painter.
Some states require a permit to work in their area; other grants are only for residential or only for commercial properties.
You should make sure that the painter you will hire has all the necessary permits and licenses that perfectly fit your project.
This will help you avoid any legal problems along the way, and this is also to ensure that you only hire certified painters for your project.
Check If They Have Insurance
The thing that you should check is the insurance of the painting contractor if they have one or not. It is best to choose the one with insurance.
Having insurance is useful if any workers get injured while working in your premises or your personal property gets damaged during the project, you will want to make sure that your painter's insurance cover this kind of incidents.
Ask for proof of insurances before agreeing to any deal or hire any contractor.
These are some useful tips on how you can select the best commercial painter. Here at Peinture ML, we can assure you of high-quality work and well-trained painters that will provide you with top-notch service and exceptional results.
We guarantee you a reasonable quotation, and we can surely work with any budget. Without compromising the results, you will surely get what you paid for.