Molds are a type of fungus that is present in the air around us. They are not visible to the naked eye, so they are tough to spot. Did you know there are different mold species present outside and inside of your homes or in your office?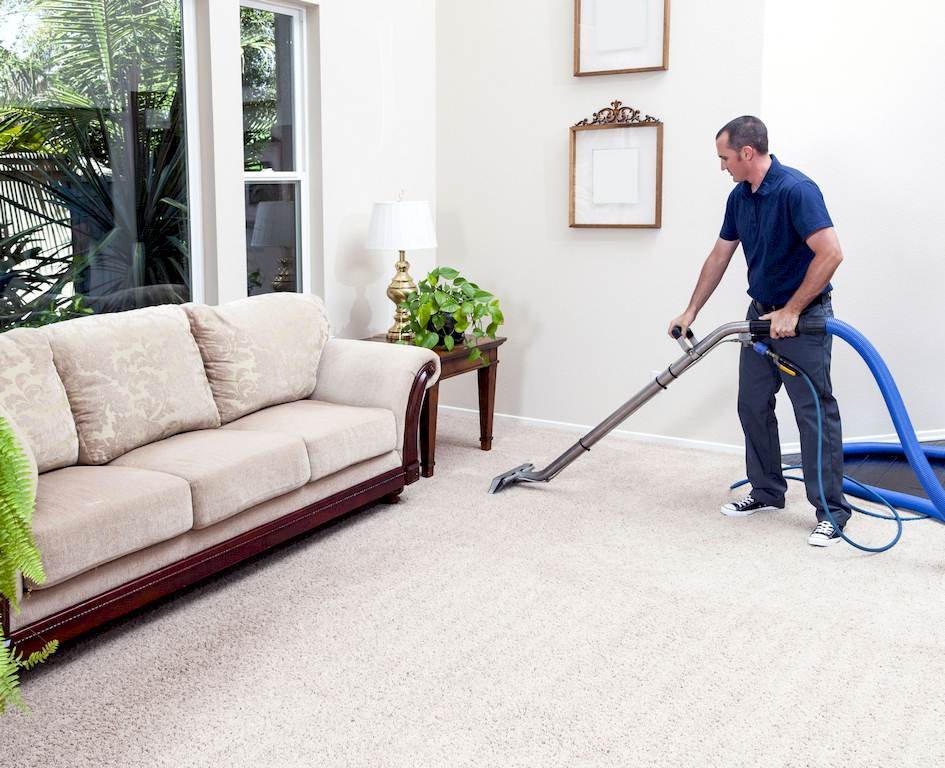 Nobody knows how many species of mold are out there. Experts estimate that there are maybe around hundreds of thousands or more species. Some are likely found in residential and commercial areas.
Humidity and dirt are critical factors for molds to grow. So when they land on a damp spot, they start to multiply.
They can grow on any surfaces in your homes or your office, including fabric and upholstery, paper products such as wallpapers, wood, plastics, and many more.
Furthermore, molds also have undesirable effects on your health, it causes allergies and infections, and some may even cause serious health problems.
The most inconspicuous place for mold infestation in your home or your office is your carpet. Wouldn't you have thought about it, right? Carpets are the perfect breeding ground for molds because it can hold moisture.
If you suspect that there is a mold infestation in your carpet, the first thing you are going to do is to check the area. And since molds are visibly hard to spot, here are some ways to help you out.
Checking for Signs of Molds
The first thing to do is to check your carpet. Smell and see if it has a strong, musty odor. Next is to look if there are any black, green, or white mold growth.
You might also want to check underneath your carpet because sometimes it starts to grow underneath before you spot them on the top. If these factors are all present, then you certainly have molds growing in your carpet.
How to Remove Mold from a Carpet
With the daily coming and going in and out of your home, keeping your carpet clean can be a challenge. We often unknowingly track dirt, dust, and other contaminants onto our carpets, despite our best efforts to keep our carpets spotless.
---
Read Also:
---
Wear Protective Clothing Like Facemask, Goggles, and Gloves
You should wear protective clothing when you are attempting to remove the molds in your carpet. Please take note that they are a threat to your health, and you do not want to risk that.
Ventilate and Remove the Carpet from the Area
Before anything else, make sure the room is well ventilated. Open all windows and door, this help to lessen humidity and help clear the air from the unwanted odors.
Check the back of the carpet. If the mold has reached the back panel, it is best to remove it. If you can, bring the carpet outside, do so. Cleaning and treating it outside is highly recommended.
Clean and Sweep the Area Where the Carpet is Located
After bringing the carpet outside, now is the time to clean the area. Sweep the mold fallouts on the floor, and vacuum is not recommended as this can spread the molds to other areas of the house or office. Disinfect the area.
Used Anti-fungal Solution to the Carpet
Scrub the carpet thoroughly with the anti-fungal solution. You have to make sure that all affected areas are soaked with the anti-fungal solution. If the carpet is removable, then let is sundry after applying the solution. If not, pat it dry with disposable rugs. Do not rinse. Let it dry on the carpet.
Aside from the steps mentioned above, there are various ways to help you in removing molds out of your carpet. Some are more effective than others.
Other examples of these are the natural anti-fungal remedies, such as vinegar and tea tree oil. Which are well-known to "inhibit," but not kill, molds. Bleach, on the other hand, can banish mold, but it can also discolor the carpet. We do not want that to happen.
So what do you do if you happen to find molds in the carpet of your home or your office? If you cannot handle the mold infestation or the damage is already out of hand, it is recommended for you to call professional help Carpet Cleaning Brockton is the person to call if you are in Massachusetts.
There are many cleaning services available to do the job for you. They offer high-quality deep cleaning for carpet, which effectively removes all molds. You should choose the best company that specializes in cleaning molds with their antimicrobial treatments.