Your office space is an extension of you.
From color choices, furniture, and more, there are ways to make your workspace a creative and inspiring environment, while also helping you get work done.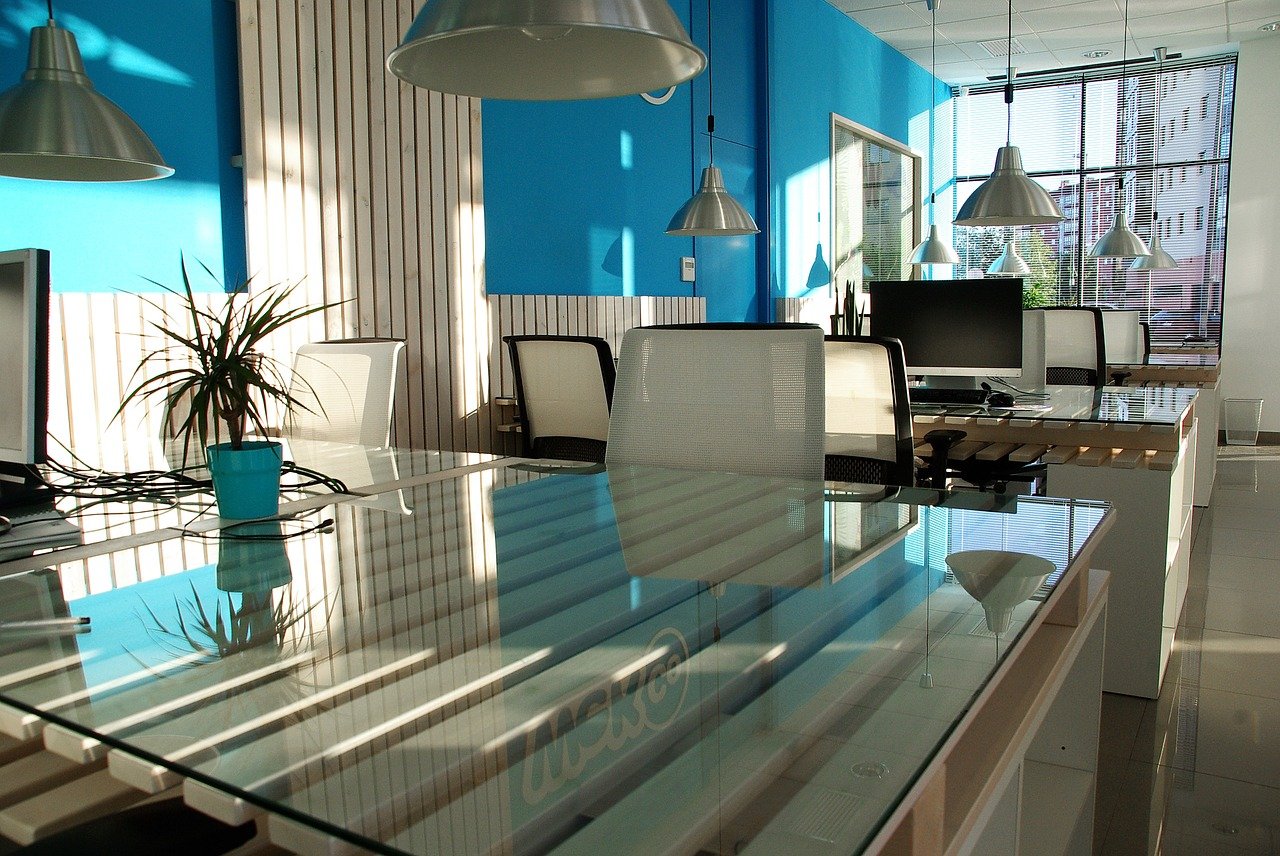 No matter if you are working from home or stepping back in the office, here are some ways to set up a creative office environment that will spark some fantastic ideas.
Bring in Some Natural Elements
Whether you sit near the window or bring in some natural plants to your space, a great way to inspire some creativity is to add life to your office space.
Nothing is drabber than having a plain workspace without any colors, and greenery helps liven the space up while also being a beautiful decor piece.
Additionally, adding natural light to your workspace can be a great way to help you feel more connected to the world around you and bring inspiration and help lift your spirits throughout the workday.
---
Read Also:
---
Decorate Your Office Space With Your Favorite Art
A great way to add some interest to your workplace environment is to add some of your favorite art pieces to your space.
Whether prints or photographs, they are a great way to add in your personality and also help inspire you and keep you feeling motivated. Additionally, art is great for bringing color into most office spaces and can help you make your workstation more exciting.
If You Work From Home, Have a Designated Home Office Setup
If your home doesn't have a proper office, it may feel overwhelming and even impossible to have an appropriate workstation.
However, there are so many innovative ways to create a designated workspace inside of your home. If you live in a small apartment, for example, there are ways to add your stylish home office into your living room or even repurpose a closet for your home office.
No matter where you're working in your home, it is imperative to have a section away from any distractions or unwanted noise. Having a part of your home that is only for working is a great way for your brain to categorize and your work done.
This way, you can walk away from your workspace and enjoy the rest of your time at home.
Introduce a Flexible, Open Office Environment
If you're going back to an office, a great way to boost inspiration is to have a more open, welcoming office environment.
Not only do open office environments improve communication, but they can also be more flexible for various types of workers.
Though a purely open office doesn't work for everyone, having a more relaxed and flexible office space can be great for asking questions, getting clarification, and not being cramped in a stuffy cubicle for the entire workday.
Flexibility comes into the type of seating available. Some individuals love working from a comfy couch or a standing desk. Adding these elements into your office to best suit your team can help them accomplish their work and feel more inspired while doing it since they are in a comfortable environment.
These flexible seating arrangements and open plans can be implemented through more common areas across your office, that still allow for private offices but also allow for open spaces if some people want that.
Add Some Scents to Your Workspace
A great way to get inspired is to have a chill space that smells incredible. Though, if you share an office with others, you may want to make sure it's a scent everyone can agree on.
From lovely lavender to cozy cinnamon, you can add diffusers with essential oils to your workspace for a safe and fantastic way to add some moisture to offset harsh air conditioning or heat during the winter.
Diffusers are also very simple to maintain, with a lot of simple ways on how to clean your diffuser. That way, it won't take away from your workday to clean it out and get back to diffusing.
Only Have the Essentials and Avoid Excess Clutter
Nothing can squash creativity than a cluttered office.
A clean office space frees up brain space and can help you feel more at peace and focused on your work instead of worrying about cleaning a mess. A great way to avoid excess clutter is only to bring the essentials to your work desk.
For example, your work technology, a form of notetaking, and whatever else you feel you need throughout your workday. Additionally, if you want to add decor to your office space, like plants or photos, try to add those elements by hanging them on the wall.
That way, they don't take up your precious desk real estate and cause a cramped situation for you.
Don't Be Afraid of Color
Whether it's a decor pillow to go on your office chair at work, or a new paint color in your home office, adding colors that inspire you and make you feel good is a great way to boost inspiration.
If you're in a space that you feel embodies you and your style, you will most likely enjoy being there more. And, if you enjoy your office, you can get your work done and feel more inspired to come up with great ideas.
Get Inspired: The Best Tips to Have a Creative Office Environment
Whether you're working from home or going back to the office, these creative office environment tips can apply to wherever you work.
The key to inspiration is to be in a space that is uniquely yours, and one that you can feel proud to work in. The more elements that you bring in that make you happy, the more likely you will feel genuinely inspired while you work.
The same goes for offices with various workers. If your team collaborates and creates a space representing everyone, the more fun and inspiring your work can be.
Want to learn about enhancing spaces? Then check out our website for more information.