Finding the ideal window styles for your home's exterior is no easy feat. It is important that you consider which style and functionality you are trying to achieve with your window style selection.
It is also imperative to consider the overall budget for your windows so you have no unfortunate pricing surprises.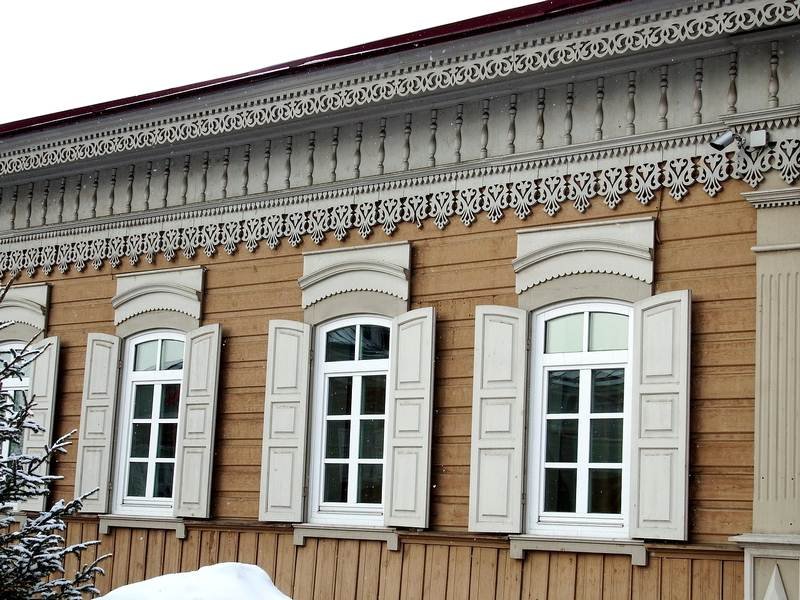 By carefully considering these ideas, it will make it easier for you to narrow down what you are actually searching for. When trying to find the best exterior window styles for an affordable price, it is beneficial to review the information below:
9 Most Popular Styles of Windows to Consider
Here are the nine most popular styles of windows to consider below along with window selection tips from this post:
---
Read Also:
---
Lifestyle Windows
Many lifestyle windows are backed by insurance, which makes them a popular choice. They also provide a very high level of security and work with environmental factors to positively impact the temperature of your home.
For those that live on a busy road, lifestyle windows help to reduce the amount of noise, which can make all the difference. Depending on your home's requirements, you will have to get a custom quote to see which lifestyle windows are an ideal fit for your home's specifications.
Genesis Windows
Genesis windows are rather new, yet they are ideal for period properties or contemporary buildings. What makes genesis windows so special is that they are specifically designed to recreate the timeless elegance of timber.
They utilize traditional craftsmanship, but also have modern technology, making them quite popular with buyers. These vertical slider windows are PCV-U, which is better during the Winter when it can get colder when buildings or homes have older windows.
Cost with these windows is going to depend on the finish of timber you select and the size of the window you require.
Residence 9 Windows
Residence 9 windows have the outer appearance of timber; however, they are made of a lighter material that makes them easier to open and close.
Residence 9 windows have the same joints as timber windows in order to give them a historical flair without the high maintenance. Pricing is going to depend on the precise finish and hardware selected when deciding to choose Residence 9 windows.
Fixed Stain Glass Windows
Fixed stain glass windows are undoubtedly some of the most beautiful. What makes them difficult is a unique talent required to install them.
Additionally, while the stained glass will look beautiful from the outside, it may obstruct the view if you live in a place where you want to enjoy the view. Typically, fixed stain glass windows can range from $125 – $550 per panel; however, this can vary since many artists price these orders depending on the specifics of the client's order.
Bay Windows
Bay windows are quite famous in historic homes, particularly ones that have a great view for homeowners to enjoy. Bay windows are also popular for having a window seat underneath for extra storage.
That said, bay windows are costly to repair and typically cost between $1,000 – $8,000 depending on the size and complexity of the window.
Easy-Open Casement Windows
Easy-open casement windows are usually side-hinged and crank-operated. These windows are ideal for a unique look from outside and maximum breezes.
These windows close tightly to prevent energy loss; however, they can become quite difficult to close and cause repairs. Usually, to install easy-open casement windows, it costs between $200 – $500 for a 4 x 5 ft. double-sash window.
Awning Windows
Awning windows are ideal when you want to add light to a smaller room. They pivot on top-mounted hinges and open from the bottom.
These windows are cost-effective; however, they do need frequent cleaning and can block outside walkways in certain circumstances. Awning windows range in price between $320 – $550 for a 3 x 2 ft. window.
Double-hung Windows
Double-hung windows are quite common in homes. They have movable upper and lower portions of double-hung designs. One perk of these windows is they have a square design of six squares and can be custom to the colour of your home's exterior.
These windows are one of the easiest to clean and replace. Double-hung windows usually cost between $200 – $600 for a 3 x 5-foot window.
Calculating Cost of Your Windows
Choosing the right windows for your home is more complex than you realize. You have to factor in the material, finish, hardware, and glass that is used. You have to consider whether the glass is noise cancelling or working with solar elements to improve temperature in your home.
Lastly, you have to think about whether the windows open in many different places or require additional installation in your existing walls. It is usually best to consider the style of your home and overall budget you have for your windows in order to find the best fit.
Do not forget to think about long term repairs and what the windows you choose will likely cost you in the short and long term.
Lastly, consider which windows have warranties and which warranty provides you with the best potential cover. Thinking in this manner will enable you to get the best windows for your investment.
Final Remarks
Having the right windows in your home is absolutely an investment that can increase the market value of your home. Windows can also impact the temperature in your home and overall quality of life.
This is why it is highly recommended to consult with experts in the design, architectural or construction industry about which windows are best for your geographic location and ultimately, the style of your home.
By taking these factors into account, you can narrow down which windows are both within your budget and an ideal fit for your overall specifications. Remember to consider this carefully as it has the potential to impact your home's value in the long term along with your level of enjoyment of your home.