Originally, kiosk comes in Islamic architecture. It is an open circular pavilion consisting of a roof supported by pillars. It is a free-standing physical structure which used to display information and services.
Kiosks are available in the form of manned or unmanned, manned kiosks are also called non-interactive kiosk. The unmanned kiosks can be digital or non-digital.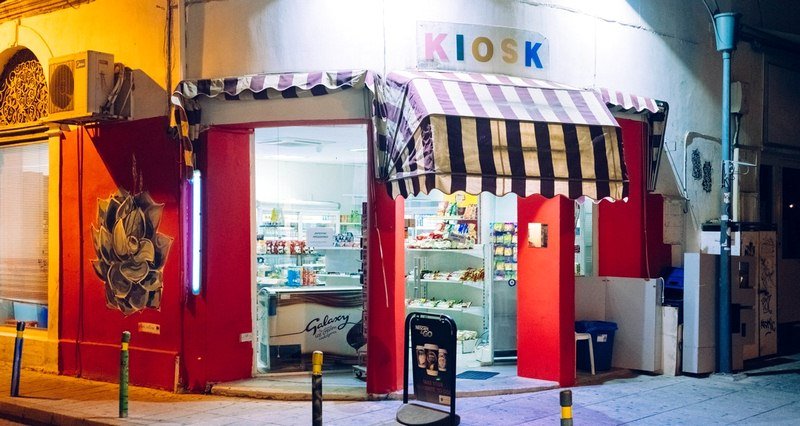 The Kiosk design helps your business to reach on the top. Nowadays mostly all businesses across industries have turned to kiosk design in order to engage customers to expand the brand.
The Kiosks process slowly introduces your product into the market. If you want to run your business with kiosk design, then you will see many benefits with this design.
Benefits of Using Kiosks Design
No matter which type of business you are running, a kiosk idea can always help bring your business on heights. A Huge number of benefits are available for kiosk design.
---
Read Also:
---
Increase Your Customer Experience
A kiosk design will provide your customers with detailed information about your services. Kiosk always runs with the latest technologies so, you and your customers will feel a great experience with it. Customers easily find inquiries like what type of services you offer, price of product, features, etc.
Improve Customer Base
Due to the latest technologies used, kiosks are often placed at a strategic location so that, you can reach to potential customers. This strategy expands your customer base and increases the ability of your company to sell more products.
Provide Data Security
Kiosks use their own technology and maintain your data related to marketing and sales. So you don't need to worry about hacking because kiosks professionals always keep your data secure.
Make Your Online Presence
Kiosk ideas are very helpful in every field like hotels, restaurants, libraries, banks, travel agencies, exhibition, offices, etc. Any person can get all the information from this system. Any customer can learn about products and services if they interact with the kiosk.
Now, modern customers always demand interactive features and services when they make their business decisions. This is the main reason that most companies are cooperating with kiosks technology into their business.
If you want to make your business on the top of the market then you first have to think about what type of business you want to run. Here are some latest kiosk ideas listed below.
Quick Service Foods
This is the best idea to start your business with kiosk because many people want to get a substantial lunch in the mall or public place. So you can start with setting up of fast food like pizza, burger, and rolls.
Snack Foods/Drinks
Snacks food and drink idea always work because by this people can easily carry around with them. This idea is good for the people who don't want to slow down their shopping day by getting a full meal.
Candy Shop
Candy is always loved by children or adults. You can go with kiosk; they offer a variety of colorful candies with good taste, so you can grab their attention.
Phone Accessories
Apart from food, you can start your business with phone accessories in the mall.  People always love different accessories on the phone.
Arts and Crafts
If you have an interest in arts, then you should spend a little money on it, because craft and art always get attention between people. You can start with kiosk arts and crafts because people love homemade jewelry and clothes.
Beauty and Makeup
Women are always looking for beauty and makeup products, so you can sell beauty with kiosk idea.